Sore, achy and stiff? Elena Ricardo from Str*tched, a stretching studio in New York City, joined the hosts of TODAY to guide them through stretches designed to relieve pain and discomfort.
Try these 4 stretches designed for people who sit all day
Even if you don't have a desk job, you have likely experienced the pain and stiffness that results from sitting down too long — whether it's from driving, watching TV or hunching over a laptop. These stretches are great for easing the discomfort in the neck, shoulders and hips that can be caused by too much sitting.
You don't really need any props to do these stretches — but you may want a few. You can do them all standing or seated, so you may want a chair and a mat. The last stretch is best with a partner, so grab a friend if you can!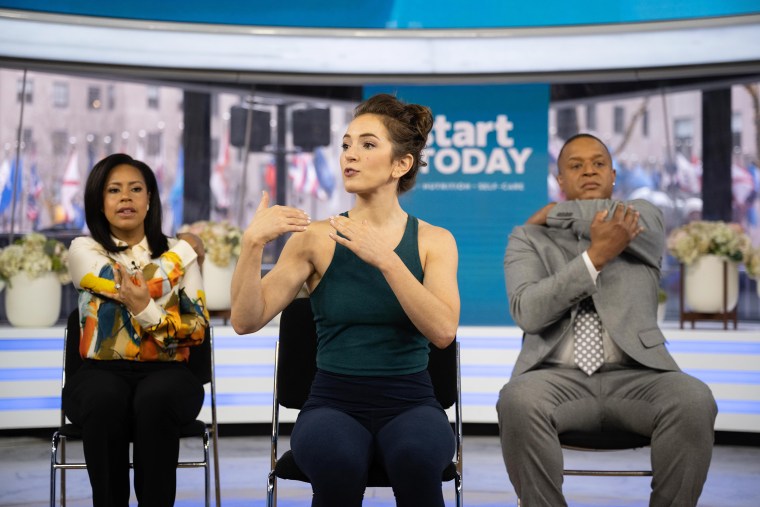 This stretch targets the trapezius muscles — muscles across the back of your neck and shoulders that move your shoulder blades — and you can do it standing or seated. It's great for relieving shoulder, upper back and neck pain while improving posture — particularly useful if you're seated at a desk all day. 
How to do the Trap Tapp*r
Start with your arm against your chest, and hand on your opposite shoulder.
Slide your hand over your shoulder and down your back. Gently assist at the elbow.
Hold stretch for 2 seconds, return to neutral, repeat 10 times each side.
The "What's Up, Neck" Stretch
This stretch addresses the front neck muscles, which run up the throat and connect to the chest. It's effective and helping your posture and relieving neck pain. This stretch is ideal for anyone who texts — aka almost everyone — or who feels they have a sagging neck and could use a lift.
How to do the "What's Up, Neck" Stretch
Stand or sit in a chair with your back straight and your feet flat on the floor. 
Place your fingertips along your jawline just under your chin and roll your head backward very gently. Gently assist the end of the movement with your fingertips.
You can use the other hand placed on your chest / clavicle area to add extra intensity.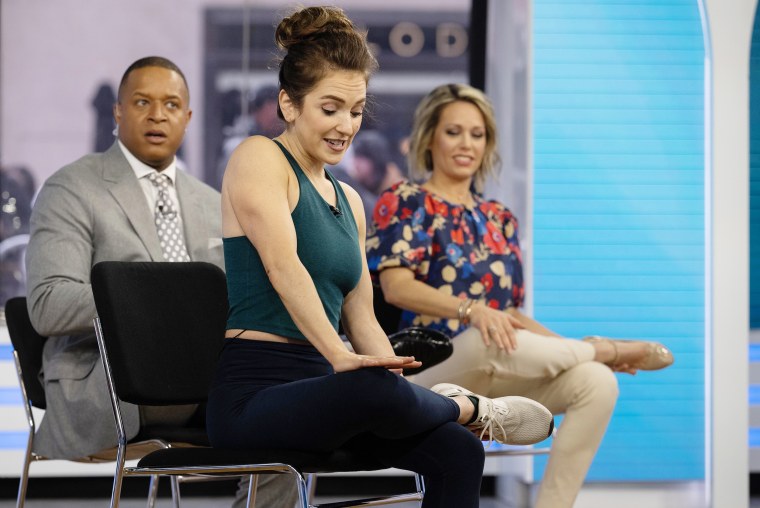 This stretch targets the smaller, deeper muscles in the hip. It's helpful for improving hip rotation, and "resetting" the hip and pelvis. Try this if you have tight hips or lower back pain. This stretch is designed for desk sitters, people who drive a lot.
How to do the Twisted Triangle
Sit and place one ankle across the opposite knee.
Rotate your hip so your knee goes towards the floor, using your hand to gently assist.
Hold stretch for 2 seconds, return to neutral, repeat 10 times each side.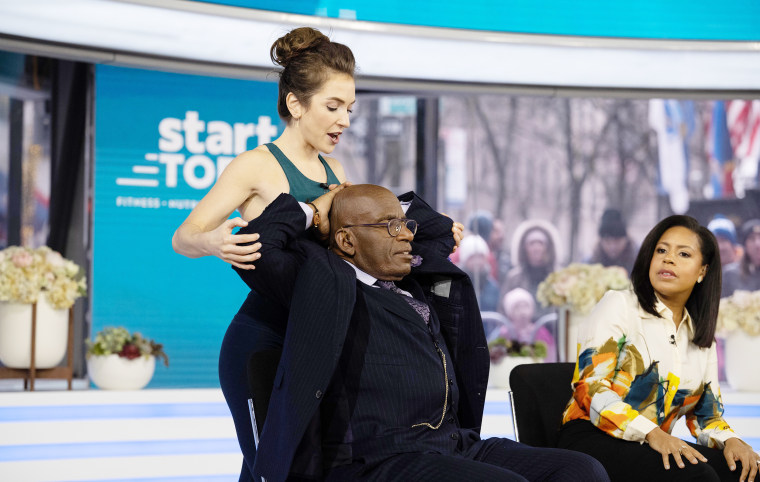 The Chest Open*r
This stretch focuses on the upper Body — especially the shoulders! Chest Open*r is a stretch for the pectorals. Stretching these muscles counteracts forward leaning shoulders and improves posture. It helps relieve tension in the chest, shoulders and front of the neck for those that are stuck at desks all day or lifting heavy upper body weights. This is a great stretch for everyone who wants some relief from shoulder stiffness. It's very difficult to target this area on your own, so this is the perfect stretch to do with a partner — especially when you get home at night after a long day at work.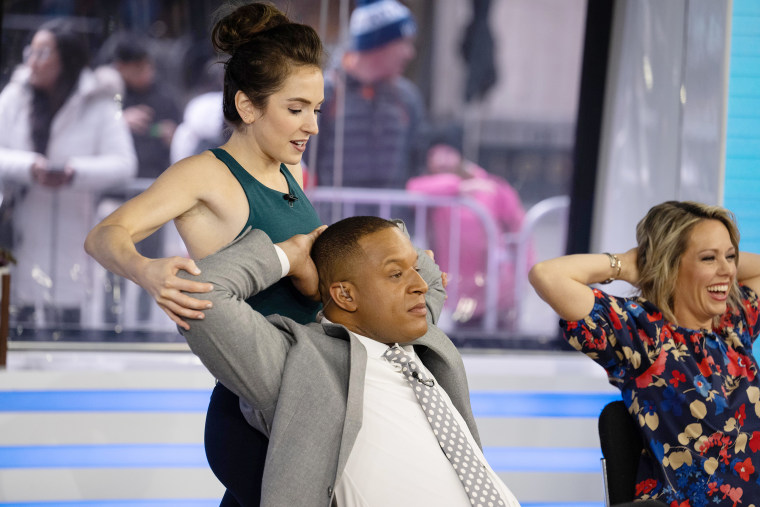 How to do the Chest Open*r
With your partner seated, stand behind them. Have them interlace their hands behind their head. 
Place your hands around their elbows and gently pull back until they feel a challenging but NOT painful stretch. 
Hold for 2-3 seconds before helping them to reset the elbows forward and then repeat 8-10 times.
Related: