Heart-healthy foods don't exactly dominate the menu at the airport, where fast food restaurants rule and giant cinnamon buns beckon.
So what's a health-conscious traveler stuck at the airport to eat? Almost 5 million people will fly over the Thanksgiving holiday in 2023, AAA predicts. The Transportation Security Administration expects to screen almost 3 million passengers on Sunday, Nov. 26, which will likely be the busiest travel day, the agency says.
Many travelers face will delays and canceled flights if the weather doesn't cooperate or airlines run into logistics troubles. Storms are threatening a hectic return in some parts of the country.
That's when airport eateries have a captive audience for foods that are easy and tasty to eat, but also full of fat, salt and sugar. Cardiologists know the temptation all too well.
Dr. Susan Cheng, a professor of cardiology and the director of public health research in the Smidt Heart Institute at Cedars-Sinai in Los Angeles, was at an airport recently when a cake display caught her attention.
"It was humungous slices of all these lush, rich-looking different flavored cakes," Cheng tells TODAY.com. "It was a beautiful display, but I don't think I really want cake for lunch."
"Eating healthy wherever you are, no matter the circumstances, is really probably your best bet," adds Dr. Andrew Freeman, director of cardiovascular prevention and wellness at National Jewish Health in Denver.
"If you're going to be at the airport for more than 24 or 48 hours, you're going to have to get creative."
Knowing what they know about heart health, what do cardiologists eat when they're stuck at the airport? Three heart doctors offered their routines
Foods cardiologists eat at the airport:
Snacks from home
The best strategy is to come prepared.
"As much as you are absolutely captive at the airport, that does not mean that you cannot bring your own food," Freeman says.
He packs apples or oranges, which are surprisingly filling and fit in a backpack, plus portable peanut butter packets for a little extra protein. Freeman sometimes also goes to places where he can make his own salad and brings it to the airport.
Sandwich shop options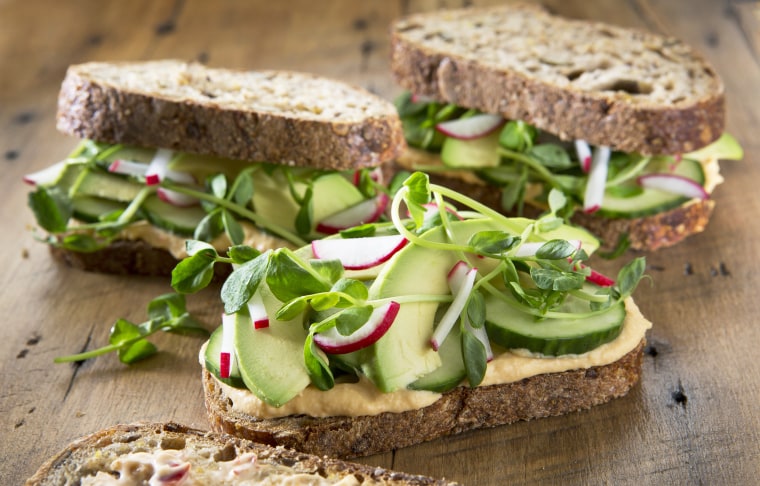 Cheng recently found a simple, nutritious tuna salad sandwich at an airport that she called "perfect."
Freeman, who doesn't eat meat, likes to order a veggie sub without the cheese and mayo. "Sometimes they have a little avocado or hummus on the sandwich, which is surprisingly good," he says.
Omelet
The goal is to find good foods that will keep you full, says Dr. Marc Eisenberg, a clinical cardiologist and associate professor of medicine at the Columbia University Medical Center in New York.
"The best thing to eat is something like an omelet if you find a diner there," Eisenberg, co-author of "Am I Dying?!: A Complete Guide to Your Symptoms--and What to Do Next," tells TODAY.com.
"I think eggs are definitely a safe bet when you're at an airport."
Eggs contain protein, vitamins, antioxidants and healthy fats, nutritionists say. They haven't been shown to raise cholesterol in a lot of people, Eisenberg adds. But he urges travelers to skip any butter, which he calls one of "the worst foods," and watch their salt intake.
Starbucks options
The coffee chain usually has oatmeal available, which is a great breakfast choice, Freeman notes.
He also likes to order beverages without dairy products or added sweeteners; a bagel that can be topped with hummus or guacamole; or a plant-based protein box with a peanut butter and jelly sandwich.
Starbucks also often has a basket of bananas, which are extremely nutritious and healthy because of their fiber and potassium, Cheng adds.
Grab-and-go store foods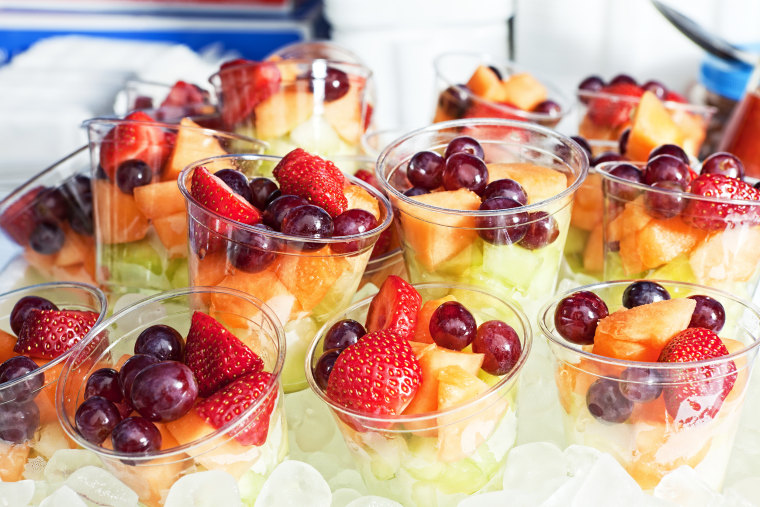 Cheng might pick up a small bag of nuts, a fruit-and-nut bar or a small container of yogurt. Yogurt is good for the gut microbiome, but it's important to watch the sugar content, she advises.
These stores also often have fresh fruit, fruit cups or salads, Freeman adds.
Mexican food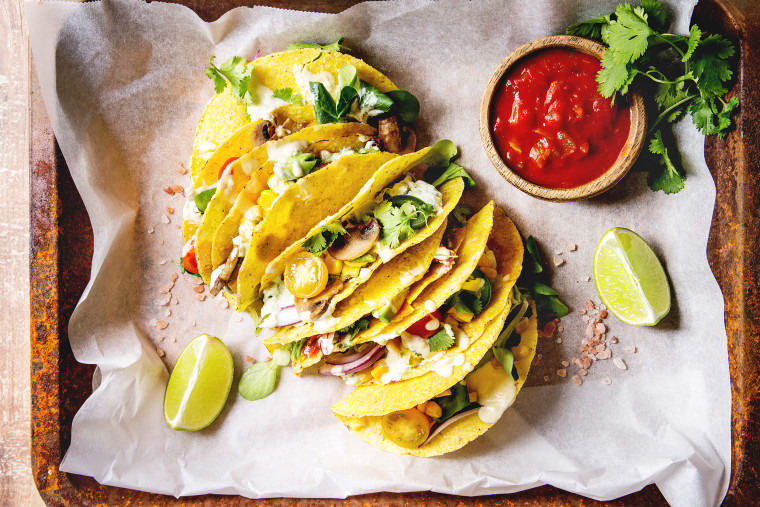 "Most airports have a Mexican option, and the truth is you can almost always get tacos or a rice bowl, typically with things like brown rice, vegetables and beans and salsa, without the meat and cheese and sour cream pretty easily," Freeman says.
A la carte at the steakhouse
Most airports also have a steakhouse, but travelers don't have to stick to the menu. "Tell them that you want a plain baked potato and green beans without the butter," Freeman advises. "They might look at you strange, but it's actually a surprisingly easy thing for them to do for you."
Foods cardiologists avoid at the airport:
Fast food and the giant cinnamon buns
Hamburgers, fries and other foods full of saturated fat, salt, cholesterol, carbs or sugar top the list. A Cinnabon Classic Roll has 880 calories, according to the company.
Pizza, however, is probably a better option than a hamburger at one of the fast-food places, Eisenberg says.
Loaded salads
"When you take a salad and you put beef, pork or chicken and ranch dressing and all these things that people like to put on their salads, it very quickly turns it right into a double cheeseburger," Freeman cautions.
"Many times, a salad, when It's prepared in the usual American way, can have more calories, saturated fat and cholesterol than the cheeseburger itself."
Vending machine foods
Freeman is always wary of the options in a vending machine: "I tell my patients: The longer the shelf life, the shorter your life."
Bottom line:
In general, one or two days of eating bad food — if that's the only option available — is unlikely to hurt most healthy people, though travelers with heart failure, high blood pressure or diabetes have to be more careful, Eisenberg says.
But there's a difference between what people do on a daily basis and what they do at specific times, like traveling during Thanksgiving, he adds.
If you're stuck at the airport, perhaps with kids, and you need something to temper the mood and buy some patience and time, you do what you need to, Cheng adds.
"But in general, I would recommend patients stick to what they know is good for their health," she advises.