Famous for his enthusiasm and dynamism as a performer, Dick Van Dyke told Oprah Winfrey that his shyness among strangers led to an extended bout of alcoholism, according to "Entertainment Tonight."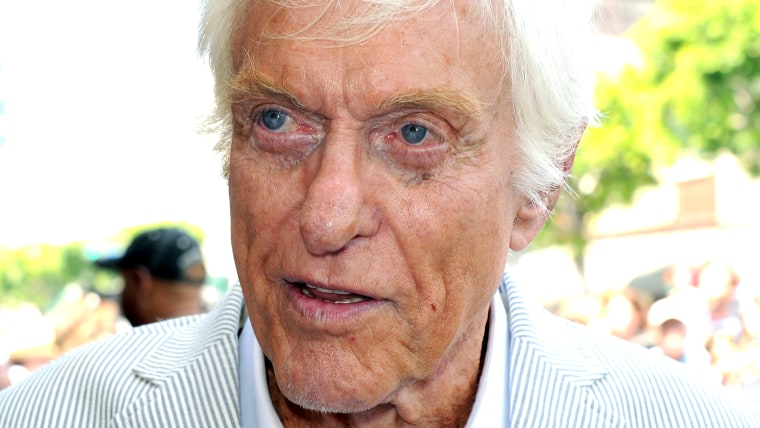 "I was very shy — with strangers — I couldn't talk to people," the 90-year-old actor told Winfrey, according to the "ET" exclusive. "And I found if I had a drink, it would loosen me up. The barriers went down and I became very social. That's what got me started."
After that, "ET" reported, alcoholism took hold on the "Mary Poppins" star. "It took me a long time to get over it," Van Dyke reportedly told Winfrey for the season premiere of OWN's "Where Are They Now?"
He's since turned that negative into a positive. "I get a lot of letters from people, who say all of a sudden they weren't ashamed to admit they had a drinking problem and they got help," Van Dyke reportedly told Winfrey. "So, I'm very proud of that."
The new season of "Where Are They Now?" premieres Saturday at 10 p.m. This season also includes interviews with interior designers Nate Berkus and Jeremiah Brent; soccer icon Brandi Chastain; and journalist Joan Lunden, who discusses the breast-cancer battle she candidly chronicled as a contributor to TODAY.
RELATED: Dick Van Dyke, nearing age 90, hasn't missed a step: 'Best time of my life'
Shortly before Van Dyke turned 90 in December, he exuded that positivity — and seemingly boundless energy — while speaking with NBC News' Joe Fryer.
"There's a fear of getting old, among the young, that's worse than the fear of death; it's amazing," Van Dyke told Fryer for a segment that aired on TODAY. "And I want them to know that old age can be wonderful. It's the best time of my life, by far."
RELATED: Dick Van Dyke leads flash mob in epic 'Mary Poppins' sing-along for 90th birthday
Follow TODAY.com writer Chris Serico on Twitter.