Cake is usually there for us on life's happiest days — birthdays, weddings and other celebratory events.
That is precisely why the mission behind a movement of pop-up "Depressed Cake Shops" has been so successful, with the shops increasingly raising money and awareness for mental health issues across the globe.
"It's such a conversation starter," said Valerie Van Galder, a mental health advocate who has been with the project since 2013. "Cake is so strongly associated with celebration, happiness, holidays — the pairing of cake with depression stopped people. Why is this cake depressed?"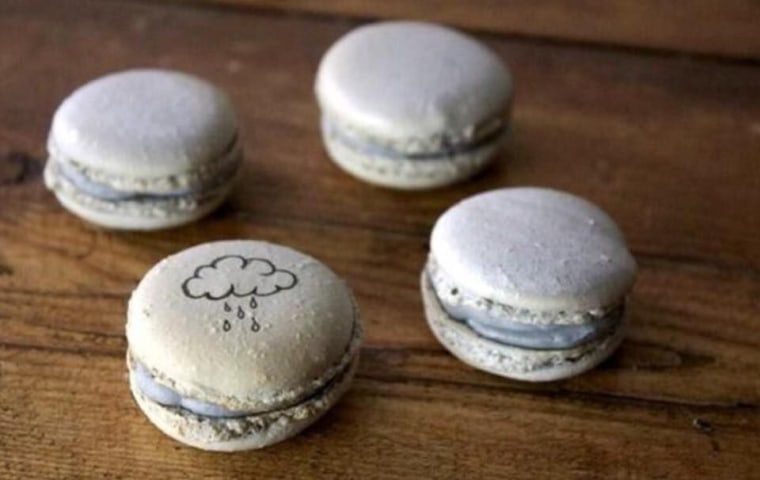 Essentially a pro and semi-pro pop-up bake sale, the Depressed Cake Shop idea started in the U.K. a few years back. Emma Thomas, a creative director and public relations specialist, held the original fundraiser, selling cakes that were gray, with at most just one pop of color to symbolize hope.
RELATED: 'Sad but rad': Fashion brand aims to get people talking about mental health
Soon, the idea spread to countries like Australia, Scotland, India, Malaysia and of course, the United States. San Francisco, Seattle, Houston, Atlanta and Los Angeles have all hosted Depressed Cake Shop sales, too.
Donated baked goods from pros, licensed home bakers and passionate hobbyists are welcome, and they don't have to be cakes.
People create all sorts of things — 'misfortune cookies,' grey macarons, "anxious Oreos" — with the one major requirement being that the baked goods have to have an element of gray "to signify the gray cloud that can descend over a beautiful world when someone is struggling with mental health issues," Van Galder said.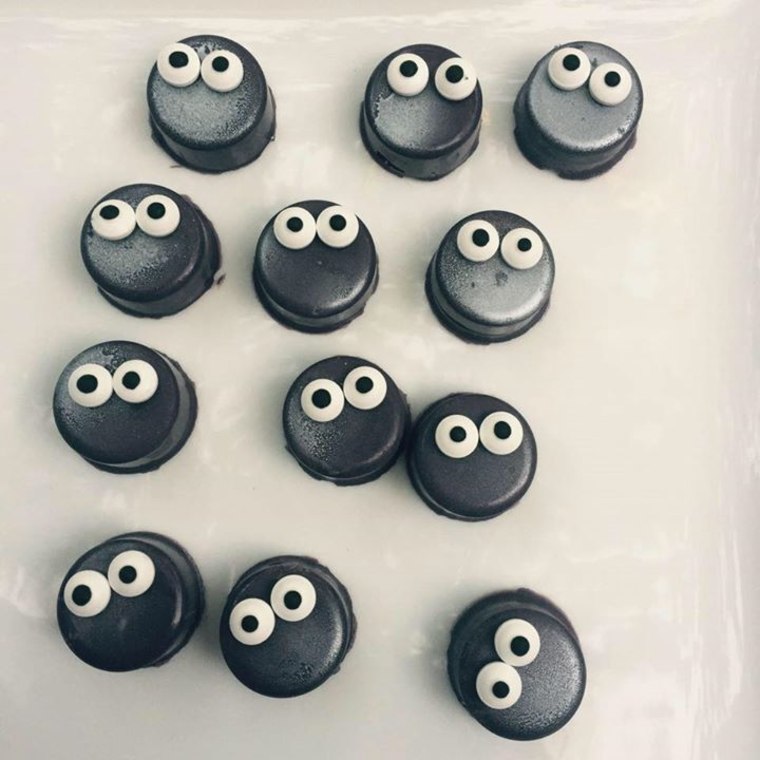 Van Galder, a former president of marketing for Sony Pictures, became a passionate mental health advocate after caring for her dad late in his life; she learned only then about his bipolar disorder.
"My mom never told us [he] was bipolar, because there was so much stigma," she said. "Until I had to care for him, I had not realized, he had hid this his whole life. It's very isolating."
The demands of caring for her father became so intense, she had to resign from her job and now consults on movies — such as the Oscar-winning "12 Years a Slave."
RELATED: Demi Lovato opens up about mental health, addiction: 'Recovery is possible'
One in four people will suffer from mental health issues at some point in their life, Van Galder said, which has driven her to better educate people on how to recognize the early signs of depression. "I want a girl like me, who has a good job, to be able to keep it," she said. "I couldn't care for him and keep my job."
Van Galder is just one of the many volunteers who makes up the worldwide grassroots collective. She said that baking has been a positive experience for many — a process that has proved to be very therapeutic.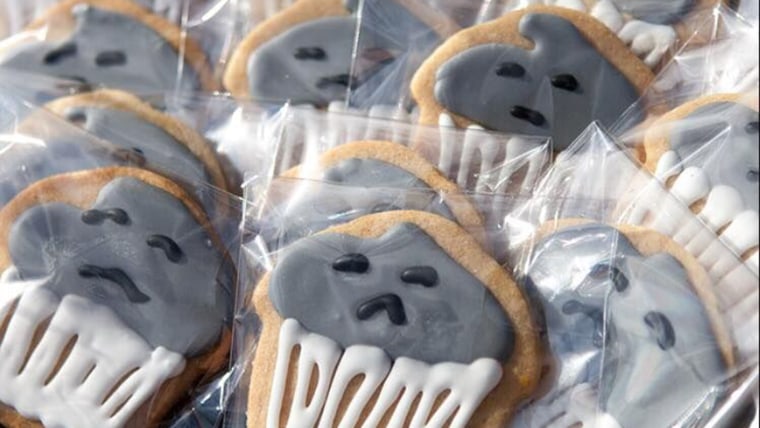 "The simple act of measuring ingredients, mixing dough — it quiets your mind," she said.
Pittsburgh is the next city to get a pop-up, on Sept. 19. Money from the sales will go to a local mental-health charity of the pop-up's choosing.
To donate baked goods or find out how you can get involved, send a note to info@depressedcakeshop.com.
To find out when a Depressed Cake Shop pop-up might be happening near you, look for announcements on their Facebook page.