Dennis Quaid has shared the spiritual moment that finally led him to confront his struggles with drug addiction in the 1980s and seek help.
"I remember going home and having kind of a white light experience that I saw myself either dead or in jail or losing everything I had, and I didn't want that," the actor told People.
The "Full Circle" star, 69, has previously spoken about getting sober in the 1990s after experiencing a cocaine addiction in the midst of his Hollywood career.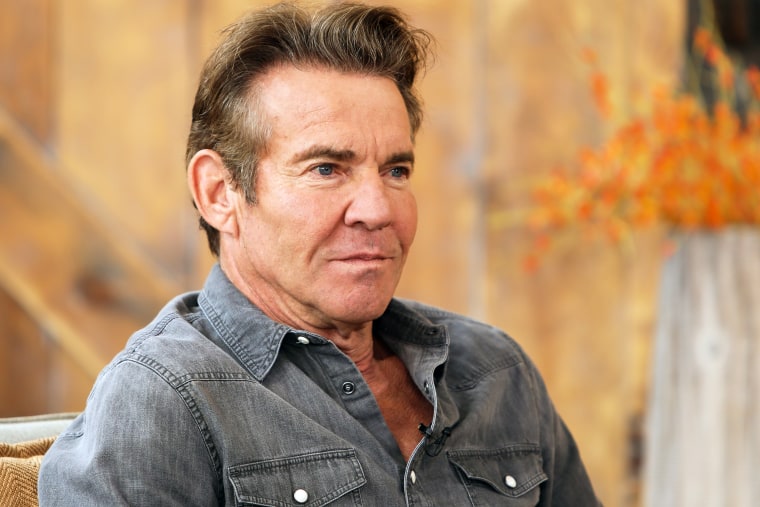 "It's a struggle," he told People. "We're all looking for the joy of life, and drugs give that to you and alcohol ... really quick. Then they're fun and then they're fun with problems, and then they're just problems after a while. That's really what we're looking for, the joy of life, which is our gift, actually, the relationship with God that we all have. It's at the bottom of it, the joy of being alive."
During his initial recovery, Quaid married Meg Ryan in 1991 and had their son, Jack Quaid, who has followed in his footsteps as an actor. The two divorced in 2001.
A return to his Christian faith has been a crucial part of the native Texan's sobriety.
"When you're done with the addiction, you need something to fill that hole, something that really works, right?" he said.
He is leaning into that faith with his upcoming album, "Fallen: A Gospel Record for Sinners."
While currently not working due to the Hollywood actors' strike, Quaid stars on the series "Full Circle" on Max and the upcoming Paramount+ series "Lawmen: Bass Reeves" from "Yellowstone" creator Taylor Sheridan.
The father of three also got married for the fourth time in 2020, tying the knot with Laura Savoie, 30, in a small ceremony during the early stages of the COVID-19 pandemic.
"I've been married three times and this is the final one, I know it is," Quaid told The Guardian. "I feel like I have a real partner in life."