Demi Lovato is one celebrity who knows shame can undermine sobriety.
That's why the 23-year-old pop singer and former Disney darling has always been candid about her struggles with bulimia, bipolar disorder and addiction. Now, Lovato has opened up even more about how bad her battle with drugs and alcohol got.
"I lived fast and I was going to die young," the "Confident" singer revealed to American Way. "I didn't think I would make it to 21."
Lovato, who recently split from her longtime boyfriend, "That '70s Show" star Wilmer Valderrama, said her substance abuse stemmed, in part, from a painful childhood, one that left her feeling fragile and insecure.
The star revealed that her mother, Dianna Hart, also struggled with bulimia. By the time Lovato was a toddler, she had learned to be self-conscious about her body.
"Even though I was 2 or 3 years old, being around somebody who was 80 pounds and had an active eating disorder ... it's hard not to grow up like that," said Lovato. Participating in childhood beauty pageants added to her insecurities.
Still, success was in the stars for Lovato. After a stint on "Barney & Friends," Lovato was cast, at age 15, in the hit flick "Camp Rock." Next came a hit debut album, a tour with the Jonas Brothers and her own Disney sitcom, "Sonny With A Chance."
Sudden stardom proved to be too much for Lovato, who began self-medicating with alcohol, cocaine and OxyContin.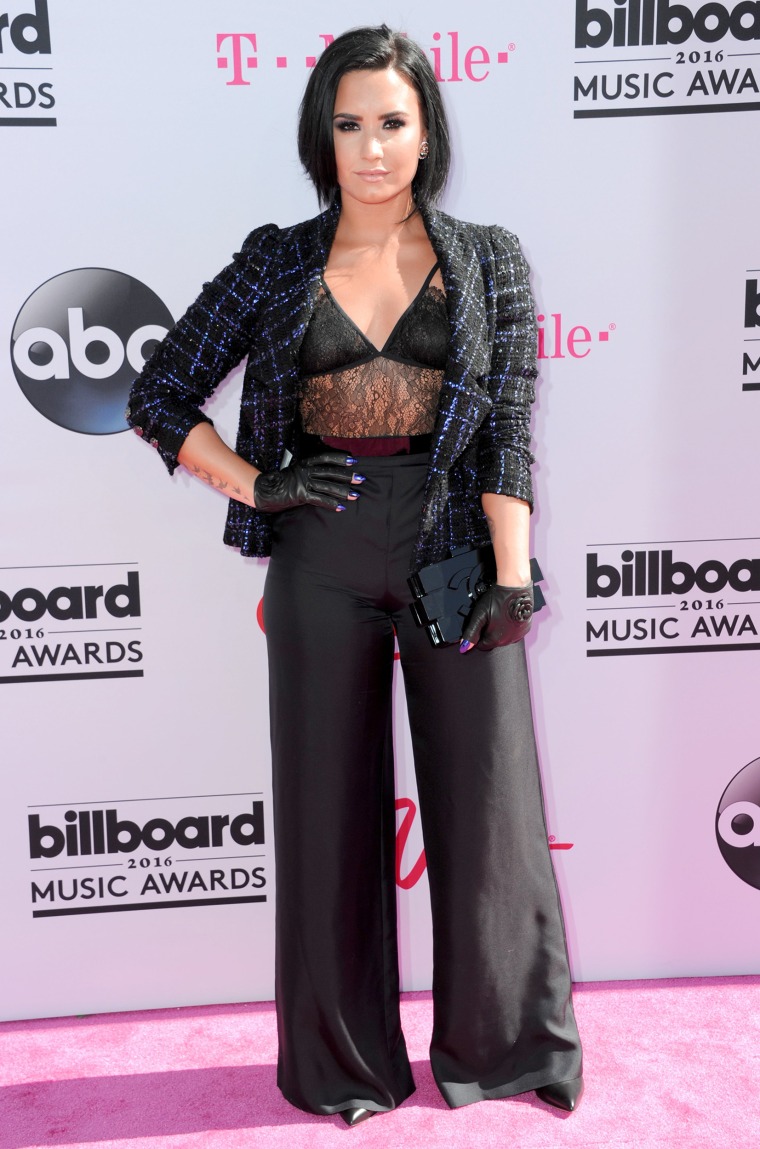 RELATED: Demi Lovato opens up about mental health, addiction: 'Recovery is possible'
After her life spun out of control, Lovato entered a rehabilitation facility, and later checked herself into a sober house in West Hollywood.
Sober for four years now, Lovato has since become one of Hollywood's most vocal advocates for mental health awareness, even traveling to Capitol Hill to lobby for a stronger federal commitment to treatment.
She also continues to speak out and write songs about her self-image issues.
RELATED: Demi Lovato reveals she smuggled cocaine onto planes
Her honesty has paid off — for both her fans and for herself.
"When I have meet-and-greets, I can't tell you the amount of times that girls will show me their arms covered in scars or cuts," Lovato said.
"They'll tell me, 'You helped me get through this. Because of you, I stopped self-harming,' or 'I got sober,'" she said. "Hearing those things gave my life new meaning."