Gerda Saunders initially thought her memory was slipping. She would forget simple words and tasks. She couldn't remember the names of her closest loved ones.
"I never use the word, 'dementia.' I thought I had a memory issue. I thought I had memory loss," the former University of Utah professor recalled. But she knew something wasn't right.
"It didn't seem normal because I could see other people my age just seeming to cope better."
At 61, Saunders was diagnosed with microvascular disease, a condition that prevents blood from reaching certain areas of the brain. It's the second-leading cause of dementia, after Alzheimer's.
"I drift from one thing to the other all day long," said Saunders, a South Africa native who moved to the United States to teach. "The world is always like, tilting around you."
Saunders began journaling about her struggle. Those notes resulted in her new memoir, "Memory's Last Breath: Field Notes on My Dementia." The book allows Saunders, now 67, to share inspiring lessons about how she thrives in life while living with dementia.
To help her remember simple tasks, like getting dressed, she posts step-by-step lists all over her house.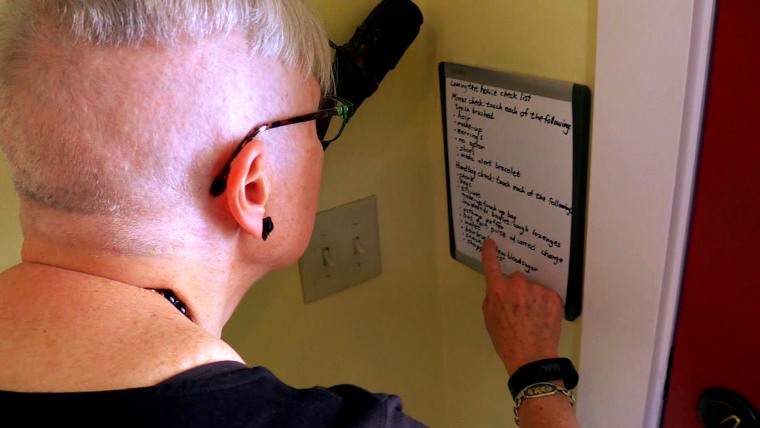 She also has informed people she encounters regularly. For example, at her neighborhood Starbucks, she and her husband have educated the staff about what to do if she becomes confused.
Saunders said she also embraces the humor that her condition has drawn out of life.
"When I do something funny, I love it when my family just laughs at me," she said. "Laughing at somebody is an acknowledgement that they still have the sense to know they did something funny."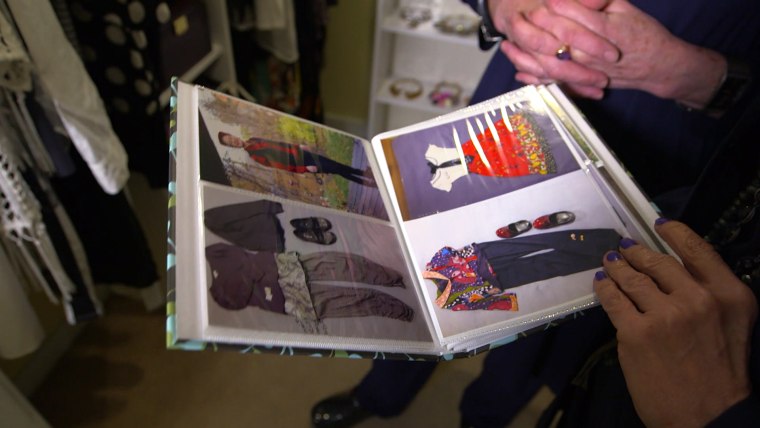 Doctors have told Saunders she has about 10 to 15 years before she completely loses her mental abilities and won't be able to take care of herself. At that point, she has instructed her husband and children about what she wants them to do.
"I want to have a legal-assisted death," she said.
Her husband, Peter, plans to fulfill her wish.
"I've promised I will do it," he said, getting emotional. "It's hard, but I think that she won't be Gerda anymore."
Despite the impact her dementia has had on her family, Saunders says she also sees her condition as a gift. She believes that losing her mind has helped provide her with her voice.
"I want to say that there's life after diagnosis. Being able to talk about it and disclose it, it has made my life richer," she said. "I get up every morning and the world is just like, this amazing place. You can't remember seeing this beauty before."