While some find cleaning eating, workout, and fitspo social media inspiring, it's a bummer for those who think they can't live up to such high standards.
British comedian Bella Younger's way to deal with weight shame and feelings of inadequacy came in the form of of a parody. Her Deliciously Stella, not only pokes fun at impossibly beautiful Instagram accounts, it has helped boost Younger's self-esteem.
"I was like, 'Why is everybody on the beach all of the time? Why do I not have abs? Are there actually chips in my hair today?'," Younger told TODAY via email. "Taking the pictures has taught me not to care so much about what other people think."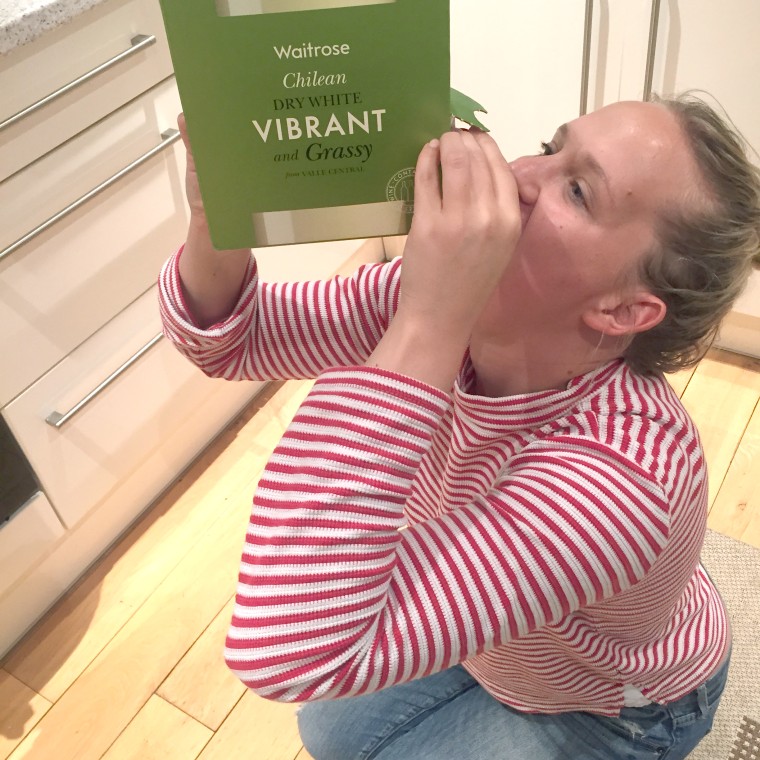 The habit that helped her lose 124-pounds and heal her self-esteem
When she was a development researcher for a food TV show, Younger, 28, often scrolled through social media accounts heavy on hashtags and insprirational photos.
Like:
#cleaneating
#gettheglow
#wod (workout of the day)
She saw countless pictures of avocados on toast, gym mirror selfies and people doing yoga handstands on beaches.
"Instagram presents people as our peers, which can make us feel like our lives aren't necessarily as 'perfect' as other people's … it can breed insecurity," she said.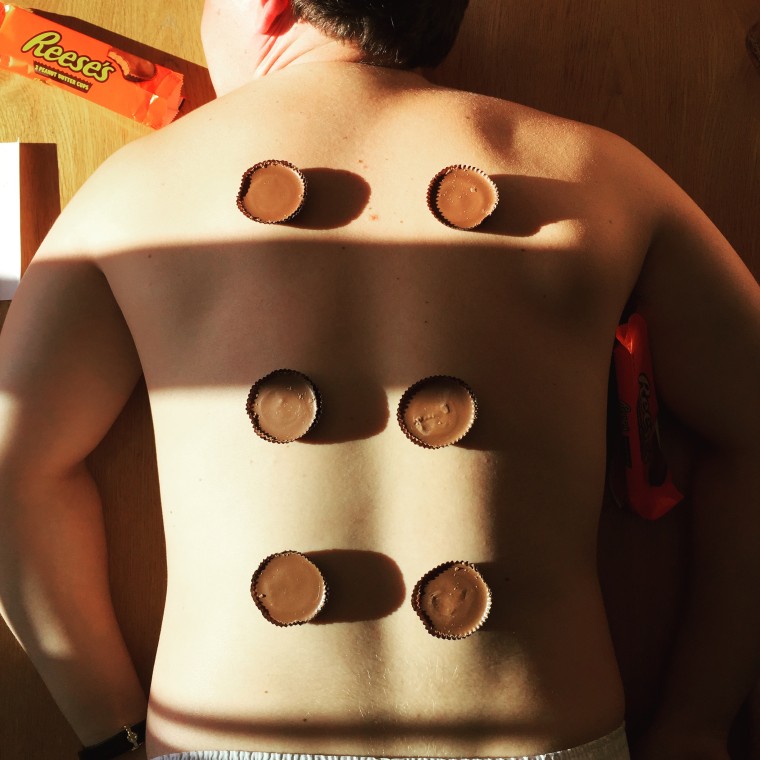 Related: Fitspiration, Thinspiration ... same crap, different boss
So she decided to have some fun with it, posting her versions. Her yoga on a beach became "the porpoise caught in a net" pose, where she's sprawled out on the sand, seemingly unconscious.
Like Michael Phelps, she tried cupping — with Reese's Peanut Butter Cups.
Her before-and-after photos celebrated her white carb diet — showing her belly rolls, buns literally strapped to her tummy. For the after picture, the rolls were gone.
In a popular video on "weight watching", she simply stares at a kettlebell.
"The account is just supposed to be really silly," she said. "Hopefully nobody thinks that I think pouring juice over your head actually constitutes a juice cleanse."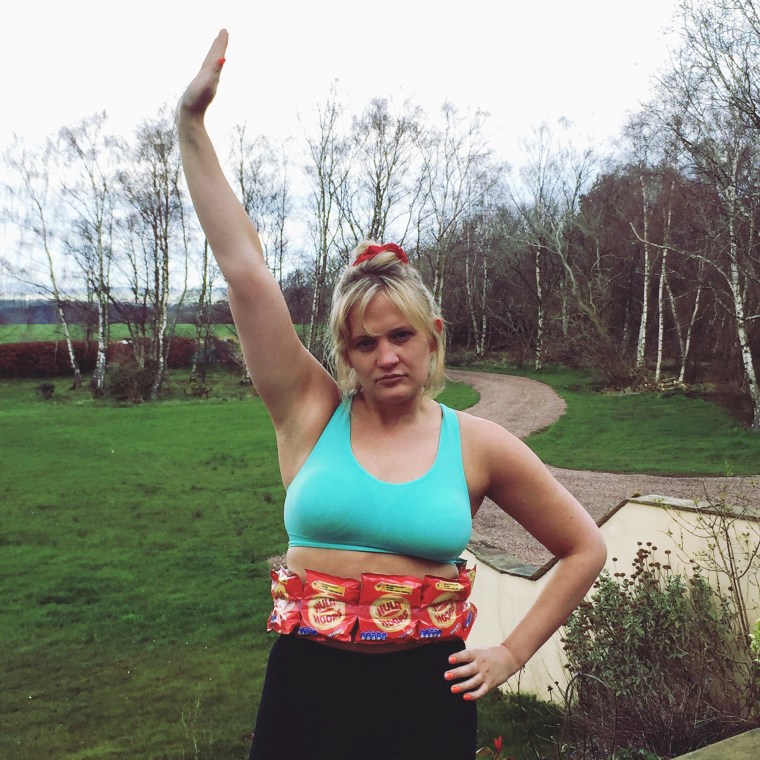 Related: Senior Strength: 97-year-old fitness buff inspires on Instagram
The Instagram account, which has almost 150,000 followers, has even won fitspo fans.
"Everyone seems to have a great sense of humour about it, which is a relief," she said.
She believes people feel exhausted by so many inspirational images.
"People were ready for a bit of a respite," she said.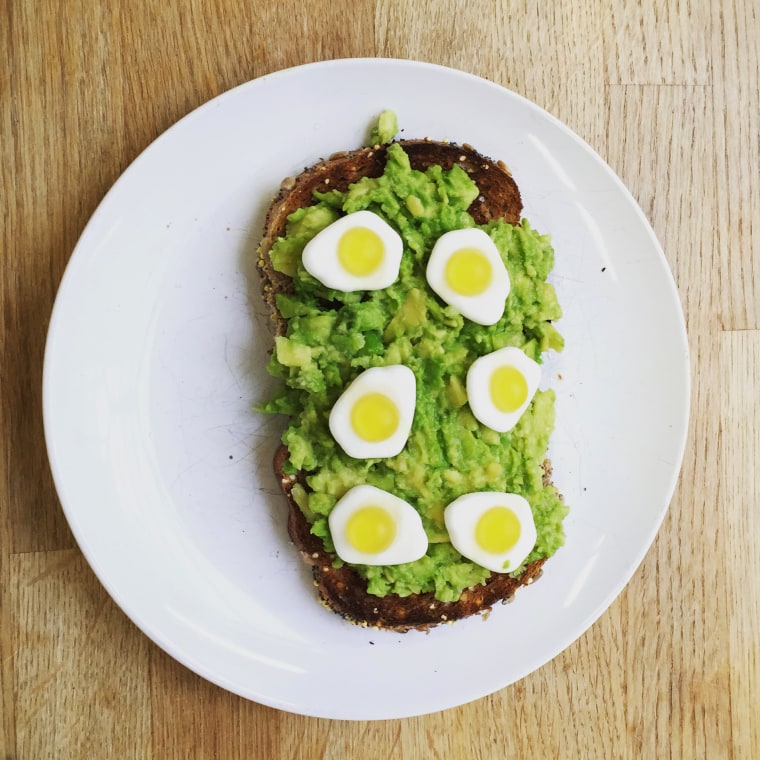 Related: Watch 100 years of fitness fads play out in 100 seconds
Younger recently published a cookbook of the same name, where Deliciously Stella doles out advice, such as eating more hole foods, like donuts or cookies. Stella certainly doesn't get nutrition.
"Its written as if it's a healthy eating manual but all of the recipes are made out of candy and white carbohydrates," she said.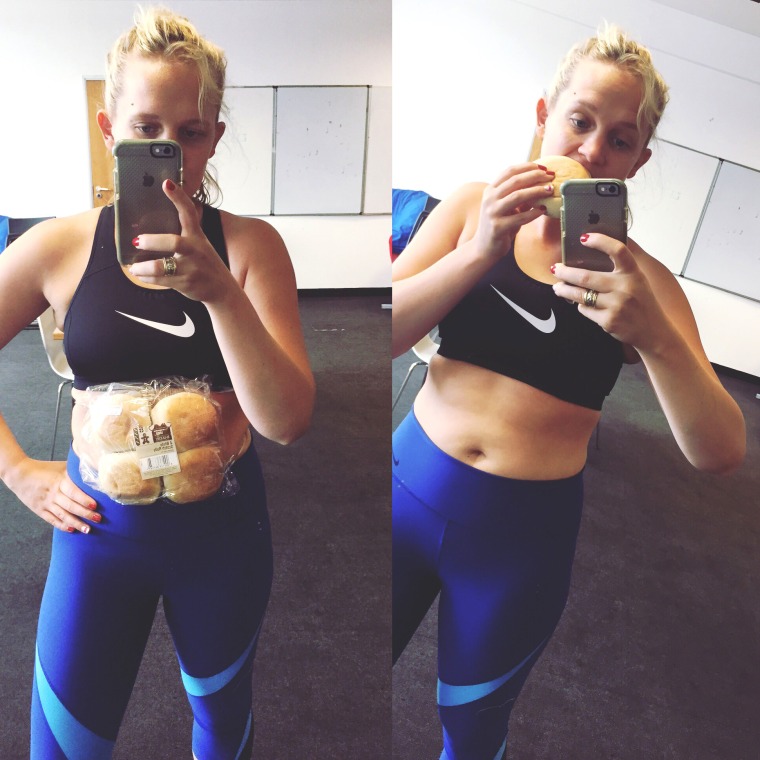 Related: Beware the 'fitness cliff': 4 ways to stay motivated at the gym
Her goal with Deliciously Stella?
"I hope that everyone is being a bit kinder to themselves."