The video will melt your heart: A deaf little boy is stunned when he hears his father's voice for the first time after receiving an auditory brainstem implant.
"Daddy loves you," Len Clamp tells his 3-year-old son, Grayson, in a video that was recorded May 21 but is going viral today. (He signs the words, too, to be sure the boy would understand.)
Grayson was born without cochlear nerves, the "bridge" that carries auditory information from the inner ear to the brain. He's now the among the first children in the U.S. to receive an auditory brainstem implant in a surgery done at the University of North Carolina in Chapel Hill, N.C., led by UNC head and neck surgeon Dr. Craig Buchman.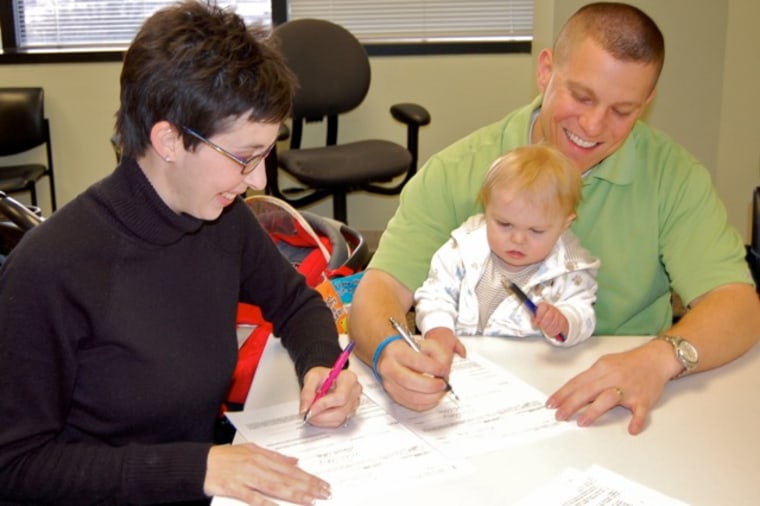 The device is already being used in adults, but is now being tested in children at UNC as part of an FDA-approved trial. It's similar to a cochlear implant, but instead of sending electrical stimulation to the cochlea, the electrodes are placed on the brainstem itself. Brain surgery is required to implant the device.
"Our hope is, because we're putting it into a young child, that their brain is plastic enough that they'll be able to take the information and run with it," Buchman told NBCNews.com.
Buchman says Grayson was a great candidate for the implant because other than his hearing, he's a healthy kid. Plus, Buchman adds, "he has great parents who were completely committed to the process -- the entire surgical process, the educational process. We really wanted to provide it to a child who had all the potential to do great."

And so far, Grayson really is doing great, his father says.
"Never one time did he show any fear about that new sensation," says Clamp. He and his wife, Nicole, adopted Grayson in 2010; the couple also has a biological son, Ethan, who is 2. "It was a lot more excitement. And he's really curious to begin with." And he's discovered a new love: music.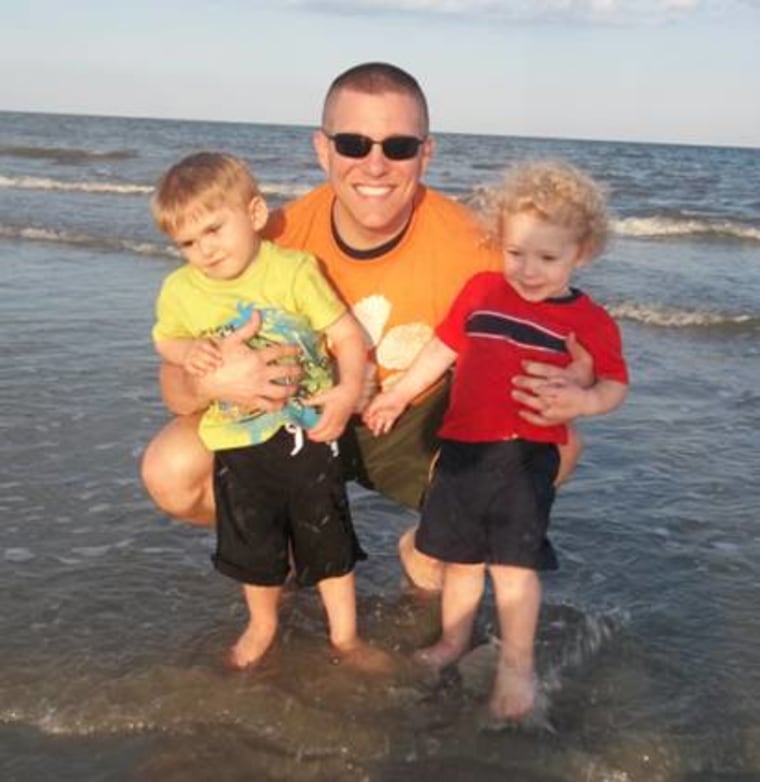 "He claps his hands, he bobs his head. At his daycare, they have a stereo, and he loves to run over and turn it on," Clamp says.
Grayson is now working with a speech therapist, and has started babbling. He also tries to mimic the mouth movements of people when they're talking to him. But he still has a "massive amount" of work ahead of him, Buchman cautions. "He needs intensive speech therapy -- in his mind, he has to convert this new signal into something he current knows as, basically, signs," Buchman says.
Thinking back to May 21, the day the video was recorded, Clamp said he'd been racking his brain for weeks, trying to come up with the perfect first words his son would ever hear him say.

"Honestly, when we got to that moment I still hadn't decided. I just think it was sort of a spontaneous parental instinct for me to say 'Daddy loves you,'" Clamp says. "I thought that would be just the most fitting thing to say. We chose him, you know? With adoption, you go out and you pick the child. And we picked him."