Health officials want to find out how a dead bat in a "deteriorated condition" ended up inside a packaged salad sold at a grocery store in Florida.
The Centers for Disease Control and Prevention, the Florida Department of Health and the U.S. Food and Drug Administration are now all investigating the incident, which has sparked a recall.
The two people who said they ate some of the salad before noticing the bat are being evaluated and have been advised to begin rabies treatment, the CDC said in a statement on Saturday. The bat was sent to the CDC rabies lab for testing.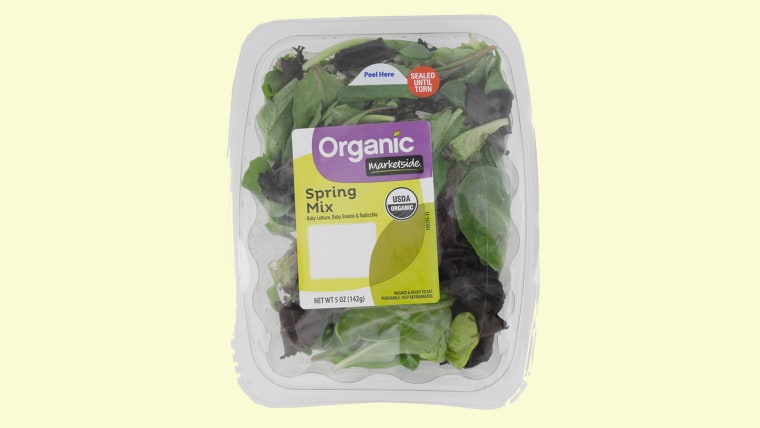 Even if it tests positive, it's "extremely uncommon" for a person to get rabies by eating a rabid animal because the virus doesn't survive very long outside of the infected animal, the agency noted.
"Both people report being in good health and neither has any signs of rabies," the CDC said in its statement. "In this circumstance, the risk of rabies transmission is considered to be very low, but… it isn't zero."
RELATED: 8 food-safety basics everyone should know
Meanwhile, Fresh Express — the company behind the salad — is recalling its Organic Marketside Spring Mix manufactured in the same production run. The recalled salads were distributed only to Walmart stores in the Southeast, and Walmart has pulled any remaining packages of the salad from its shelves.
The recalled salad:
• is a 5-ounce Organic Marketside Spring Mix sold in a clear container
• has the production code G089B19
• has a best-if-used-by date of April 14, 2017, located on the front label
• has the UPC code 6 8113132897 5, located on the bottom of the container
Southeastern states generally include Alabama, Georgia, Florida, Kentucky, Mississippi, North Carolina, South Carolina, Louisiana, Tennessee and Virginia.
If you've bought this salad, throw it away and do not eat it. Take it back to the store for a refund or contact the Fresh Express Consumer Response Center at 800-242-5472.
The CDC is not aware of any other reports of "bat material" found in packaged salads. People who have already eaten the recalled salad and did not find "animal material" are not at risk and don't need to contact their health department, the agency added.