/ Source: TODAY Contributor
Happy New Year! I can't believe 2016 has come so fast, but I had a great vacation with my family and I'm back and ready to get started on a new year with you. As always, we've been looking for brand-new ways to make you healthier on "The Dr. Oz Show." For me, that has meant constantly meeting with people both on- and off-camera who are redefining what it means to be in good health.
I'm really excited to share one of the projects I've been working on for the last three years with these experts. It's called the Day-Off Diet, and I think it's going to transform the way you lose weight and your ability to stay on track to meet your health goals. Let me walk you through some of the features of this diet that I think are really exciting.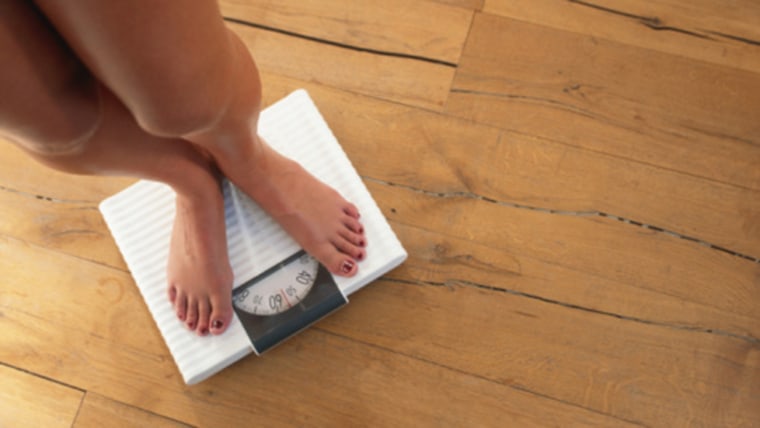 It's not about deprivation
Most diets out there focus on preventing you from eating the foods you love and force you to write off much of the enjoyment you get out of your meals. Unfortunately, that also makes it hard to stay on a diet long term. Eventually, you cave in to cravings and end up abandoning your diet altogether.
We felt like it was time we turned that notion on its head. Instead of deprivation, this diet is aimed at giving you the power to choose what you eat. We've designed a number of healthy and satisfying meals that also help you meet your weight-loss goals. But the real key of the diet is the day off you get. Once a week, you can take a day off from your diet to indulge in a few cravings. You don't have to forgo decadent desserts or your favorite pizza place. Instead, you will learn how to cut down on unhealthy foods in your diet and instead, eat them sparingly. This will make the diet more sustainable over time.
Weight loss with indulgence
Losing weight while on a diet that lets you indulge in the foods you crave might sound crazy, but it really does work. Here's how: For most people, avoiding certain foods for most of the week helps dramatically reduce daily calorie consumption and shift the focus toward healthier eating. Even when you indulge on your off day, your calorie count is lower on average that it was before you started the diet. This means weight loss can still happen even when you eat what you want once in awhile.
On top of that, having a day off keeps you motivated to stay on track and gives you a chance to forgive yourself if you do slip up. Knowing that you'll have an indulgence day as a reward for your hard work during the week keeps you honest and teaches you how to delay the instant gratification many of us look for when eating. You get the things you crave, but only when they're going to mean the most to you.
RELATED: Avoid the cookie temptation! 3 ways to make healthy eating simple
Drop pounds with or without exercise
When we had a few lucky participants test-drive the diet, we found that most lost weight on the Day-Off Diet whether or not they exercised. The thing is, we also found most people wanted to exercise even if it wasn't necessary. That's great news since we know that exercise has a variety of benefits outside of weight loss and helps keep the pounds off in the long run.
To satisfy both groups, I also wanted to make sure we added an exercise component. I teamed up with Joel Harper to help you get the exercise you need to kick-start your weight loss and keep those pounds off for good. Again, the goal here is flexibility. We know that some people might not be quite ready for a fitness regimen even if they're looking to change the way they eat. No matter which group you fall into, this plan is going to help you reach your goals.
Getting your snack and caffeine fixes the right way
Another problem with a lot of diets is that they don't tell you what to do when your meals don't quite cut it. Hunger pangs in the middle of the day can lead you down the road to unhealthy snacks, which can derail your healthy eating plan. We've anticipated that problem and decided snacking is completely fine. What matters isn't whether you snack, but what kinds of foods you snack on. For the Day-Off Diet, you're going to be focusing on healthy foods that contain fats called monounsaturated fatty acids (or MUFAs). Great examples of snacks you can enjoy are nuts, avocados, nut butters, olives, and some seeds like pumpkin or sunflower seeds. These foods provide a healthy bridge that actually assists with your weight loss while helping to balance your diet.
REALTED: Keep your diet on track with Joy Bauer's daily #startTODAY cleanse tip
Concerned about getting your daily cup of joe? Coffee can sometimes get the boot in weight-loss diets, but the thing is, most research has shown that coffee can have real health benefits, making it a great addition to the Day-Off Diet. The key here is how you have your coffee. Stick to plain, unsweetened nut milks and use stevia as a sweetener instead of sugar. This gives you your healthy caffeine boost without the extra calories that come along with cream and sugar.
I'm really excited to see how the Day-Off Diet is going to transform you and your health goals this year. Tune into the show and keep an eye out on DoctorOz.com to learn more about the diet, get some of our yummy recipes, and get all your questions answered. You can download the full plan here.