/ Source: TODAY Contributor
While photographer Danielle Guenther has captured the comic realities of parenthood and pregnancy in the past, the New Jersey mom is turning her focus to male-female relationships in her latest photo series, "What Women Want."
Guenther said the photos, which in part depict a man shopping for tampons for his significant other and a woman feeling aroused by the sight of her partner scrubbing the toilet, were a way for her to do a bit of research into what matters most in successful relationships.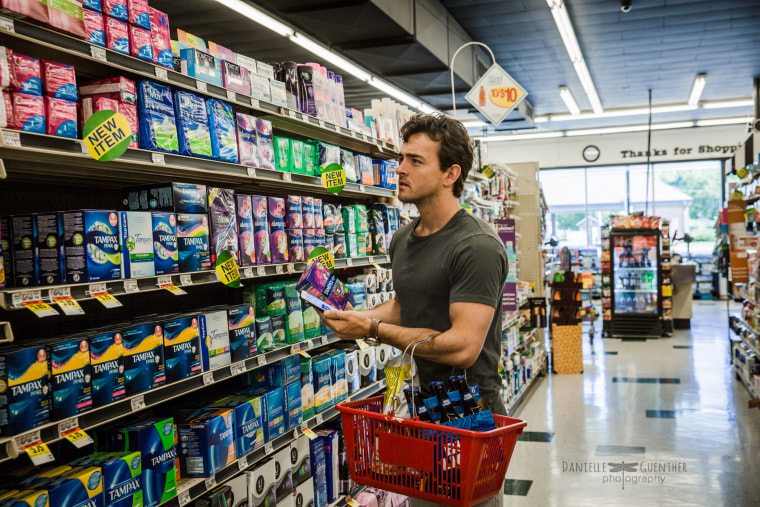 "I wanted to delve a bit deeper with women and really discover what they want when it comes to relationships in general," Guenther told TODAY. "As mothers, friends, wives and partners, we all have these deep relationships and we put our heart and soul into them, but sometimes we don't understand what makes them successful or not."
Guenther said women are often told that true happiness comes from achieving perfection or acquiring expensive things. But, as she asked her subjects what they truly wanted from their relationships, the photographer saw that what most interested women was, "the little things in life — the things that are free."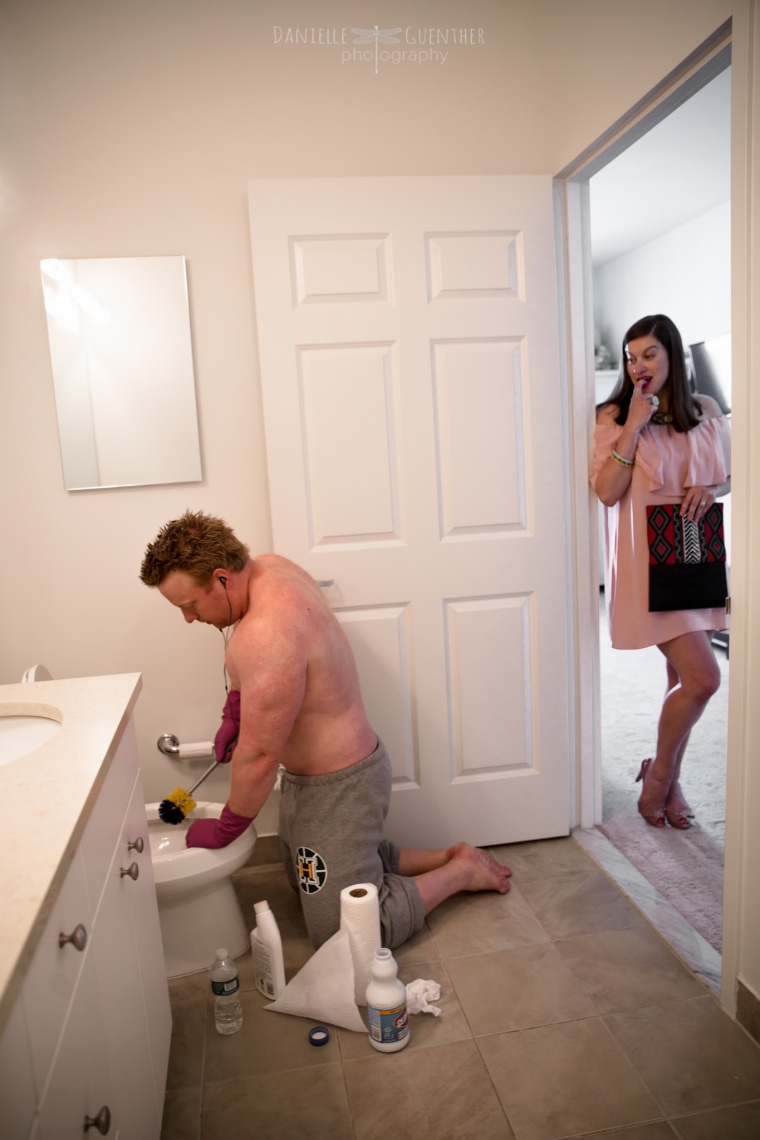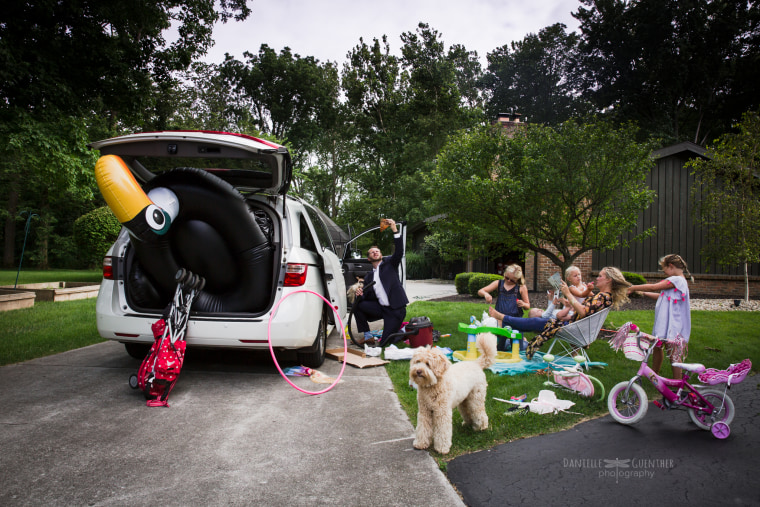 "This series is all about the amazing little gestures that are often overlooked, but go a long way in maintaining a strong, loving relationship," said Guenther. "Especially when life gets more chaotic over the years."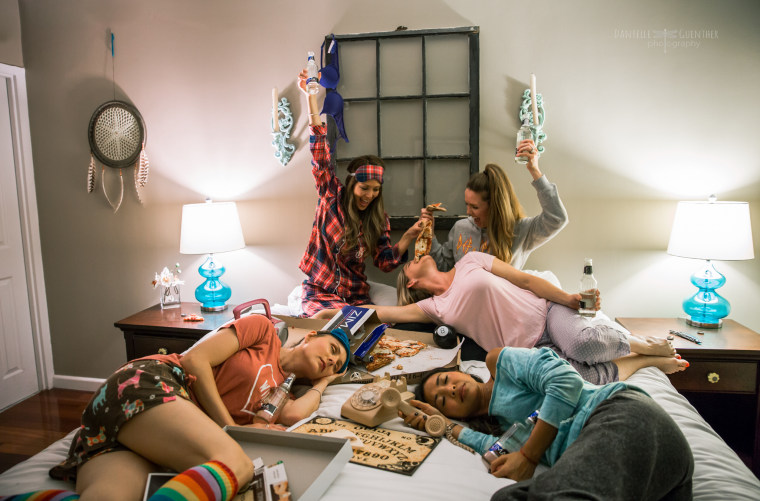 The series also captures a group of women having an old fashioned sleepover, complete with pajamas, pizza and alcohol. And, a mom drinking "mommy juice" while her partner plays with their toddler on the playground gives a glimpse into the true way to a mom's heart.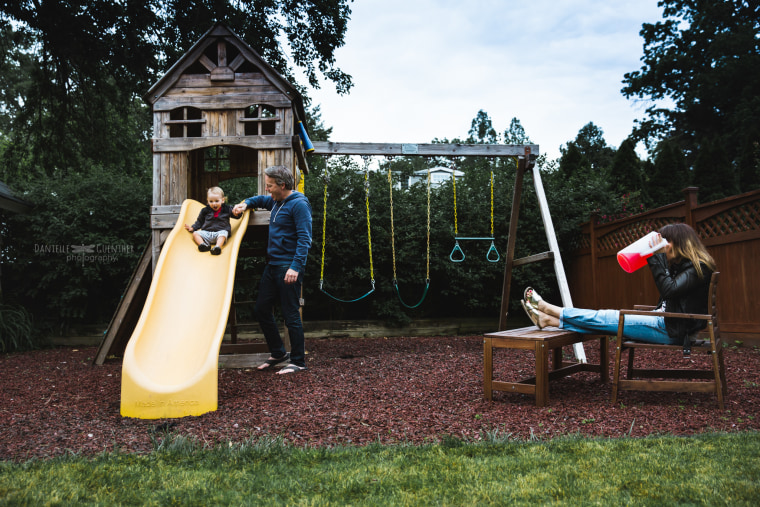 "I adore the imperfection of life and I love photographing these moments," said Guenther, who has plans to continue adding images to the series. "These are unique and common realities, and sometimes, all we need is a little humor to put it all into perspective."