Can't imagine being with one person for the rest of your life? Well, according to author and entrepreneur Dale Partridge, you don't have to — and he doesn't mean polygamy.
Partridge's recent Facebook post about his wife, and all the different versions of her he's fallen in love with, caught the attention of thousands online.
"Men are so worried that marriage will leave them with 'only one woman' for the rest of their lives," he wrote. "That's simply not true. I fell in love with a 19-year-old rock climber, married a 20-year-old animal lover, started a family with a 24-year-old mother, then built a farm with a 25-year-old homemaker, and today I'm married to a 27-year-old woman of wisdom."
"If your mind is healthy, you'll never get tired of 'one woman,'" he continued. "You'll actually become overwhelmed with how many beautiful versions of her you get to marry over the years."
As Partridge sees it, he and his wife Veronica have both been different people throughout the course of their nearly 7-year marriage. They live in Bend, Oregon and have two children, with a third on the way.
"To see her grow from where she was, and me grow from where I was, we've already seen a few versions of ourselves, and I want to make sure people don't miss that," he told TODAY.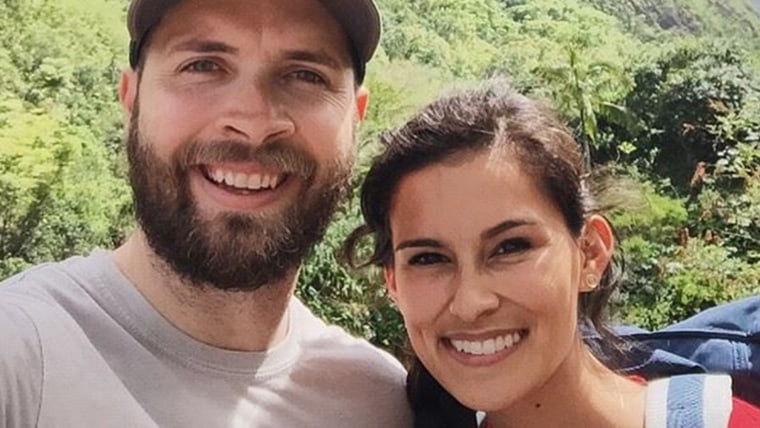 RELATED: Man's sweet story about 'cheating' on his wife wins him praise
He added that he's not trying to preach that everyone should be married, but just wants to remind people that it can be a good thing.
"For the last couple of years, I've seen so many men just not getting married, living with their parents until they're 30 or 35, playing video games, getting drunk at the bar," Partridge, 31, said. "I'm trying to remind them, hey, marriage is awesome."
Partridge, a business coach and founder of StartUpCamp.com, often focuses on the importance of family and Christianity in his posts. His latest message got mixed reactions — some fans commented that marriage isn't for everyone, while others were inspired to share their own stories in Partridge's style.
RELATED: Moms are getting real about 'love your spouse challenge,' and it's hilarious
"Dated a 17-year-old free spirit, fell in love with a 19-year-old trainee accountant, married an independent 21-year-old beauty..." one man wrote.
As for Partridge's wife, she of course loved his post.
"I read it to her and she said, 'Wow, that just hit every heartstring you could possibly hit,'" he said.
Us too, Veronica!