Friday the 13th turned out to be a lucky day for one Michigan teenager who fought through heart disease and is now more grateful than ever for the gift of life.
Trevor Sullivan received a heart transplant on Nov. 13. His first few moments after waking from surgery were captured in a video by his parents, who posted the clip of Trevor's tearful expression of gratitude on a Facebook page for an organ donation group last week.
"I've waited so long. I'm so happy," the 15-year-old says in a raspy voice as he cries softly from happiness. "I can breathe again and can talk."
Asked by his dad how he's feeling, Trevor responds, "amazing, just amazing."
Trevor's father, Phillip Sullivan, said his son was released from the hospital about a week and half later, the day before Thanksgiving.
"He's doing really well," he told TODAY.com about his son, who is now recovering at home.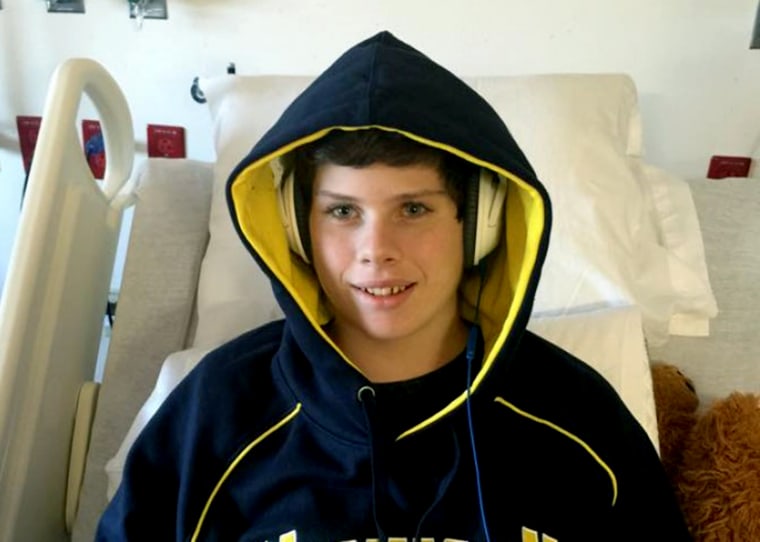 Trevor, the oldest of four children, is dealing with a temporary form of diabetes related to the steroid medication he is taking, but otherwise feeling great.
He is building up his immune system and hoping to return to school in mid-March, his dad said.
"He's your typical 15 year old kid. He's eating constantly. He's moving around, he's joking, he's laughing," Sullivan said. "He's very huggable, lovable now. He's just really grateful for the new chance at life, to be honest."
RELATED: Mom marks anniversary of son's death with man whose life was saved with his heart
Trevor first started feeling sick while playing football in September 2014.
He recovered and he and his parents dismissed the symptoms to allergies. He got sick again in January 2015.
"It's winter, it's Michigan, so what do you expect, right? We chalked it up to a winter cold," his father said.
But then a month later, after suddenly gaining 12 pounds and experiencing severe pain that led his parents to think he might have appendicitis, Trevor headed to the local hospital.
There, a group of cardiologists declared his heart was failing and had the teen airlifted to the University of Michigan's C.S. Mott Children's Hospital in Ann Arbor.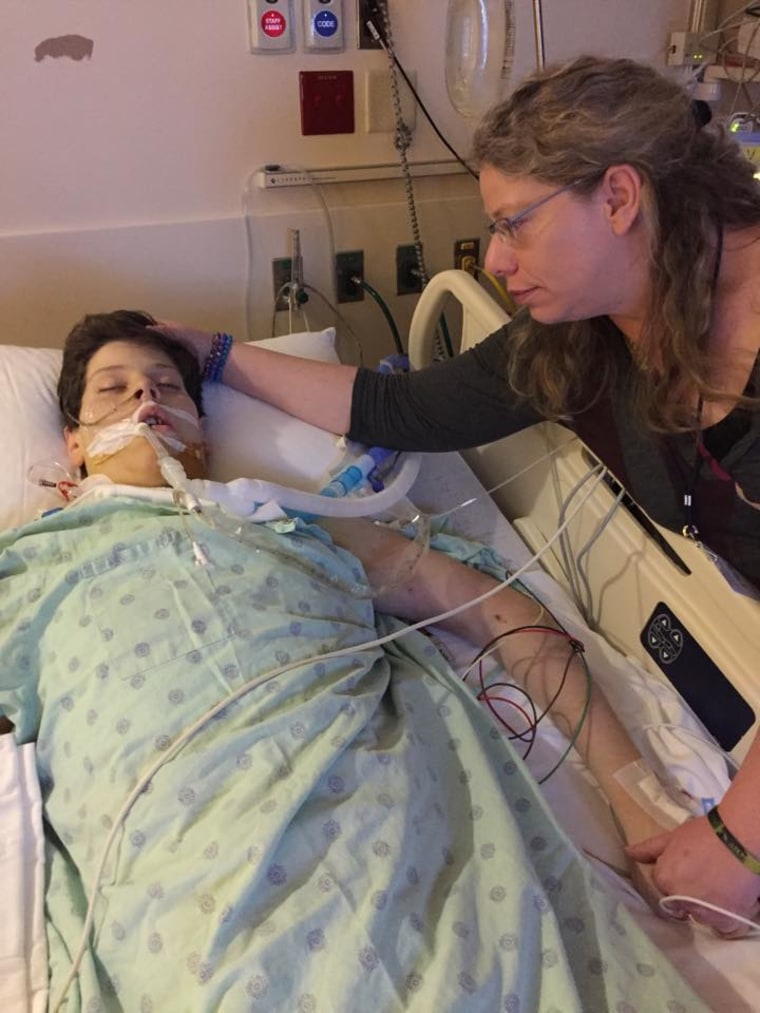 Trevor was diagnosed with cardiomyopathy, a disease that enlarges the heart and makes it difficult for the organ to pump blood through the body.
Sullivan said Trevor's old heart took up his entire left chest cavity and part of the right one.
On March 6, he was put on a list for a heart transplant and spent the following spring and summer in and out of the hospital until early September, when he became a full-time patient.
RELATED: Baby who lived only 6 days leaves beautiful legacy thanks to organ donation
"When you're heart is that heavy and it takes up that much room in your chest cavity, it weighs down your lungs," Sullivan said. "It was hard for him to breathe and push the blood through his body. He was in severe pain at that point."
On Nov. 12, Trevor learned he had a heart donor. He was rolled into surgery the next afternoon.
Because of national privacy laws, Trevor's family doesn't know much about the heart donor other than the individual was "a younger person" with "a good heart and strong muscle tissue."
Sullivan said his son had motioned him over to videotape his first few moments awake after the transplant.
He posted that video last week on the Facebook site for "Gift of Life Michigan," where it received more than 1.2 million views.
Sullivan also posted the clip to the social media pages for C.S. Mott Children's Hospital and Donate Life America.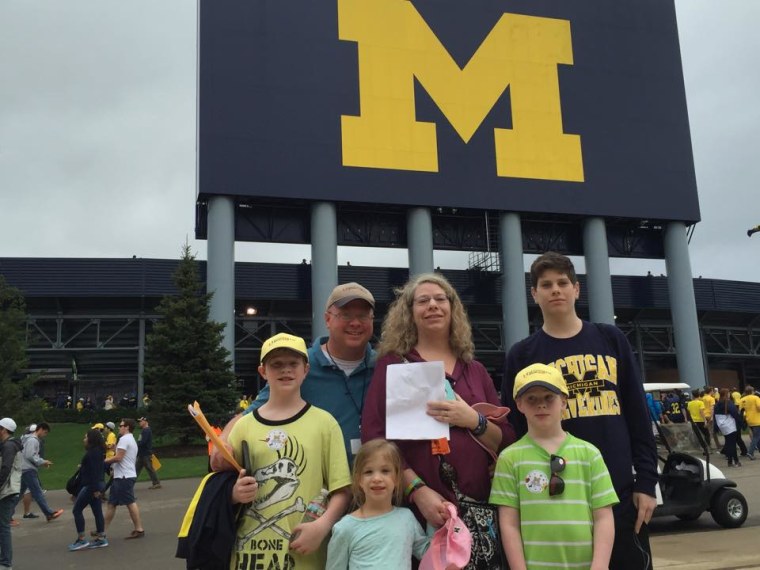 "I think that's our next calling, to raise awareness for organ donation," Sullivan said. "We wanted to post it and say, 'Look. This is a great thing you can do.' We want to show how important it is to be an organ donor. We wanted to raise awareness, but I never thought it was going to go this wide stream."
Sullivan said the response to the video has been surprising, but heartwarming.
"Trevor's kind of blown away, too. I think we all are, almost to the point of being overwhelmed," he said. "But he thinks it's promoting a great thing."
Follow TODAY.com writer Eun Kyung Kim on Twitter at @eunkim.