Rebecca Oldham, 31, started running when she was in college. But sitting in her classes, her hips would hurt. "I wasn't connecting the pain to running because it happened later," she said. "It took me a good five or six years of running off and on to make the connection that exercise was the reason for my hip pain."
Now an assistant professor of child development and family studies at Middle Tennessee State University in Murfreesboro, Oldham was diagnosed with Perthes disease, a rare condition where the blood supply to the hip joint is interrupted and the bone begins to die.
The diagnosis came with a disheartening restriction — doctors said she should give up high-impact activities like running so her hips didn't get worse.
"The one form of exercise I found for myself — running — was something I shouldn't be doing. Having it taken away made me realize that it is a privilege. Not everyone has the time, the resources or the body they wish they had to be able to participate in the exercise of their choice. When we realize how it can be taken away, it's a very different mindset. It makes it a lot easier to show up," she told TODAY.
She searched for a workout that'd work for her
It took Oldham four years to find a new form of exercise that was right for her. Swimming took too much time. Kettlebells caused a recurring shoulder injury. Yoga built her strength but didn't get her heart rate up enough.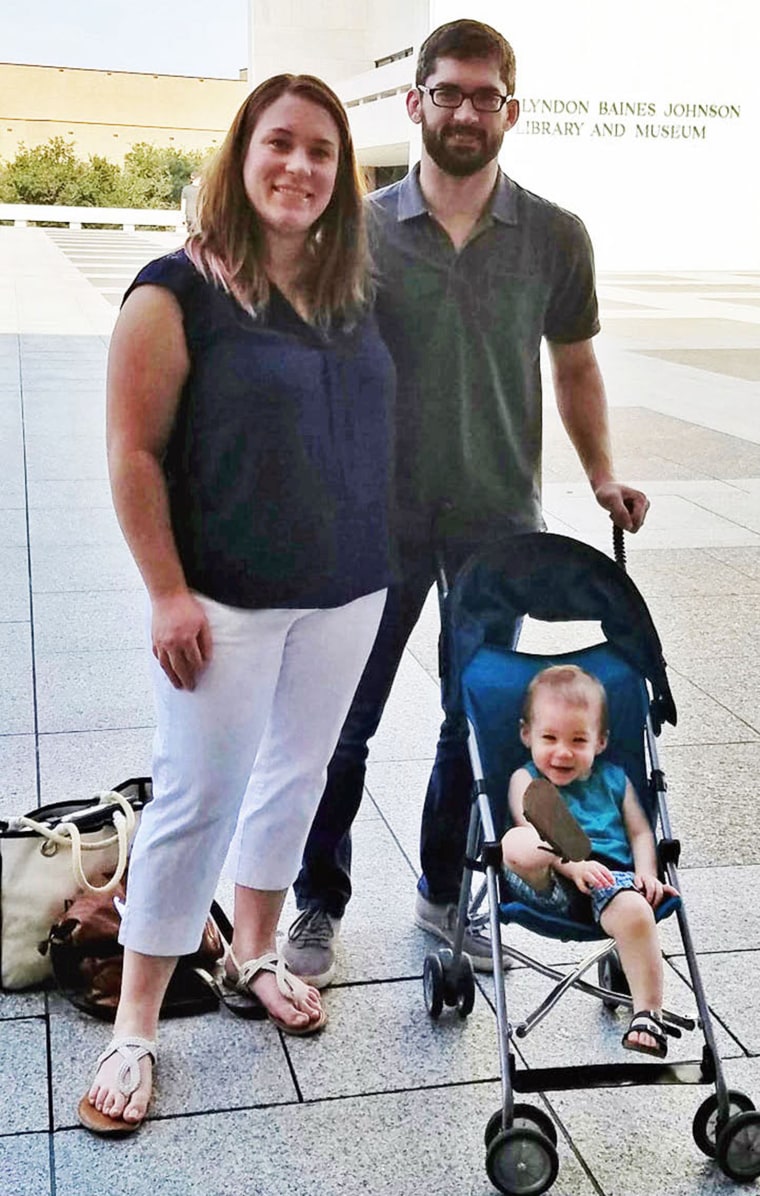 Over that time her weight slowly crept up, and she gained more weight when she was pregnant. By the time her son was born in 2016 she was carrying 200 pounds on her 5' 3" frame. The extra weight irritated her hip condition so much that at night she would lie on the couch and take ibuprofen to relieve the pain and help her sleep.
In March 2018 she found the exercise that worked for her — she tried indoor cycling at CycleBar and she was hooked. "By far it was the best fit for my lifestyle and my health needs," she said. She lost the first 45 pounds in just five months.
The way our culture talks about exercise is as something you do as a punishment for things you enjoyed.
Rebecca Oldham
She improved her health — and her life
Cycling helped Oldham's health in other ways, too. She brought her blood pressure down, slept better, improved her mental health and increased her energy.
"As a grad student and a new parent, I had a lot of anxiety, and that was making it difficult to sleep at night. It was affecting my mental health and my ability to function," she said. "I really did not feel good. I didn't feel physically comfortable in my body, I didn't feel energetic, I didn't feel comfortable in my clothes. It was all just not great."
She didn't just want to lose weight. She wanted to address all those things. "Cycling was really helpful for me. Even if it hadn't helped with weight loss, it helps regulate blood sugar, so making healthier eating choices is easier. It helps me sleep better at night. It helps lower anxiety," she said. And cycling is great for people like her with Perthes disease, because it helps build the muscles that support the hip.
She said exercise helps her be a better parent and spouse — and helps her be there for her students and colleagues. "Exercise is such an important part of being well as a whole person," she said.
She focused on what she was eating
Oldham looked at her diet, too. She aimed to pack as many nutrients as she could into 1,200 to 1,400 calories per day. "I'm a big believer in that if you're giving your body the nutrients it needs it's less likely to ask you for things it doesn't need," she said. "I hear a lot of people talk about deprivation and denying yourself food. I felt this was the opposite — how much positivity can I pack in to make sure I am getting as much of the nutrients my body needs as possible?"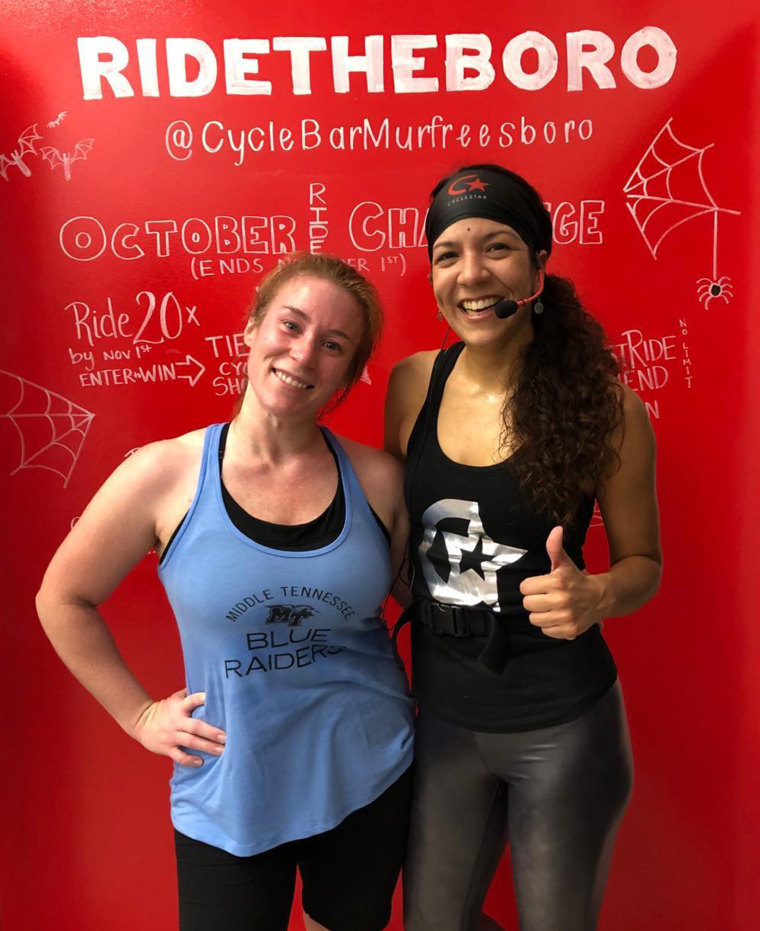 She tracked what she ate with the Samsung Health app, which gave her a score of 0 to 100 every day, based on the nutritional content of the foods she ate. "I would plan out my day to get as high a score as possible on this nutrition index," she said.
She's coping during the pandemic
Oldham said she and her family are being cautious about exposure during the pandemic, so she's not exercising indoors right now. She would like to lose five pounds, but that can wait. "The world is upside down right now. There are more important things than being at your ideal weight," she said. "We can't beat ourselves up."