Alisan Porter was just 10 when she played the cutie-pie little star of the 1991 John Hughes comedy "Curly Sue." But now Porter, 33, is coming forth with some very grown-up revelations about her life.
"Hi, I'm Ali, and I'm an alcoholic," the theater actor and singer wrote this week in a blog post on lilmamas.com.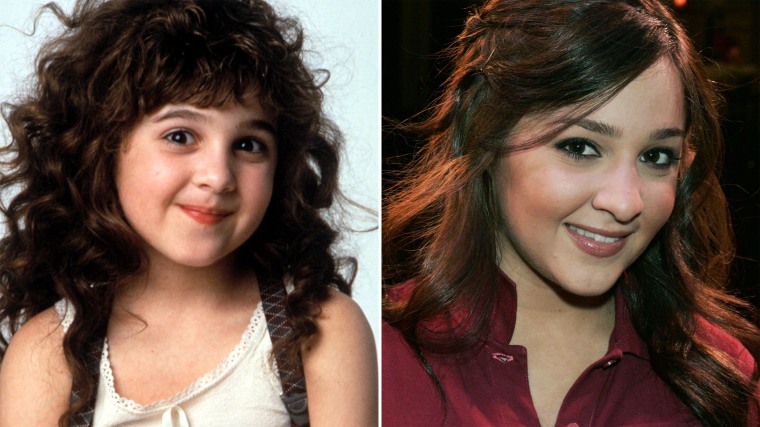 Porter pokes a little fun at her famous film in the post, writing, "I didn't have a crazy bottom where I became a stripper and wore my Broadway costumes and called myself, 'Curly Suzanna.'" But that doesn't mean she doesn't have an addiction story to tell.

Her struggle with addiction wasn't just with liquor, Porter admits. "When I personally talk addiction or say alcoholism," she writes, "I'm talking about 'alcohol' in all its forms — meaning snort, pill, smoke, drink, even SHOP (I won't give that one up)."
One substance would lead to the next until she found herself neglecting her responsibilities to her two children, or fearing that she would. 
"I was heartbroken and realizing that what had always worked for me in the past was NOT working at all," she writes. "For the next four years I went to meetings, worked the steps, got a sponsor, found a god of my own understanding, prayed, meditated and basically grew up. Growing pains were inevitable, I felt them often but I continued on the path because unlike my old ways, this way was working."

These days, Porter says she's not regretting what she gave up, and is simply anticipating a full life with her family. She even suggests that others in need of help write to her for assistance finding a meeting or treatment.
"I'm sure that someday my kids will ask me why I don't drink and my answer will be simple," Porter writes. "I never want to lose myself and not be able to find you."
Follow Gael Fashingbauer Cooper on Google+.