After returning home from weekend trip in March, Courtney Warner was getting ready for bed when she heard a strange noise in her ear. Then, she realized she couldn't talk. When she tried texting, she couldn't think of the right words. While Warner worried, she thought she needed sleep and went to bed.
The next day, her speech improved and the sound was gone. While she felt relieved, she realized she still struggled to find the correct words. She eventually told her mom, Jan.
"There were a few words where she couldn't remember what they were called," Jan told TODAY.
Jan thought maybe Warner was dehydrated and tired. When Warner, who posts video blogs, or vlogs, about beauty as Courtelizz1, didn't improve by Wednesday, Jan took her to the emergency room.
Warner was dehydrated, but doctors felt concerned that the 26-year-old woman struggled to use the correct words, what's also known as aphasia. Normally, aphasia affects people who experience a stroke or brain injury. Doctors conducted a MRA, a type of MRI that examines blood vessels, and found something worrisome.
"There was a shadow on her brain," Jan said. "The doctors assured us that it would probably be nothing."
In a follow-up appointment, doctors took more images. While Warner had a mass, doctors didn't think it was cancer. But she visited a surgeon who said he needed to perform a biopsy to be certain. That's when then they learned the upsetting news — Warner had a stage 3 brain tumor.
"You don't ever think it is going to happen to anyone in your family," Jan said.
Warner's tumor was nestled in the speech and language center of her brain, which is why she experiences aphasia and struggles to read. Doctors think she has lived with it for a decade.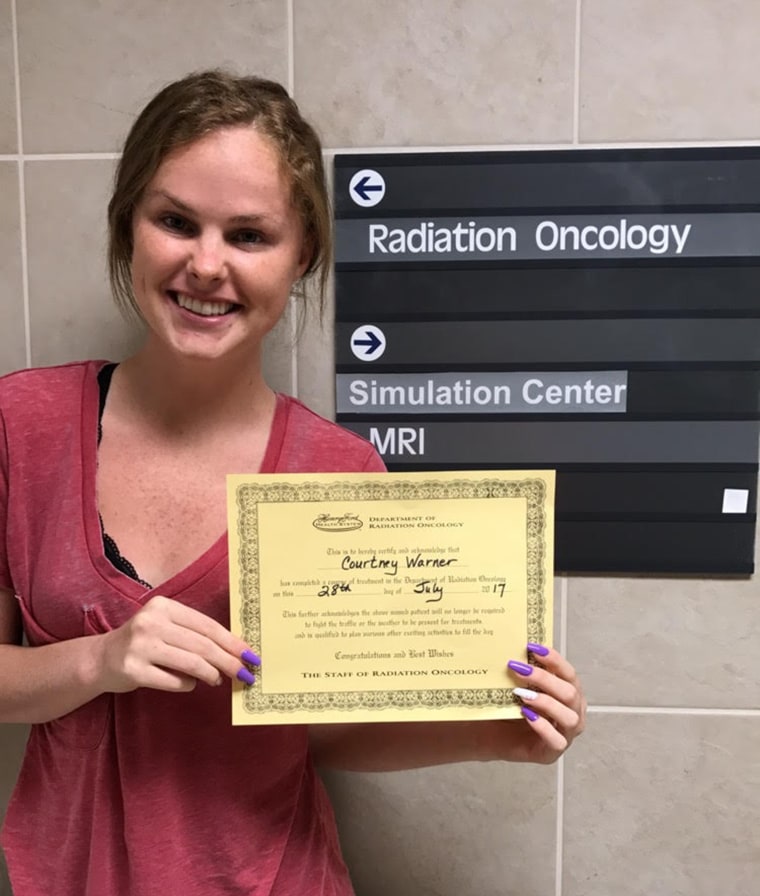 Even though speaking remains tough, Warner continued making videos to update her followers. In them, she shares information about her condition and treatment. As she speaks, her aphasia becomes noticeable, she stumbles over words, and admits that she struggles to read. Yet despite the challenges, she felt it was important to continue.
"Just to help them if someone else was going through the same thing," she told TODAY. "I knew there were going to be other people who are going to go through the same thing."
In early May, after a six-hour open skull surgery, where doctors removed 95 percent of the tumor, Warner's language skills improved some. She goes to speech therapy twice a week.
"Speech is hard," she said. "I know what I want to say but ... it doesn't come out right."
Warner recorded the craniotomy with a Go-Pro on her bed and shared the video. She explains what she experienced, including speech mapping, which allowed surgeons to remove the tumor without damaging her brain. In another video, Warner showed viewers what it looks like to undergo radiation treatment and even put on the radiation mask. She also shows off her bald spots and breakouts from the treatment. She has finished radiation but will be on oral chemotherapy for another year to treat the tumor.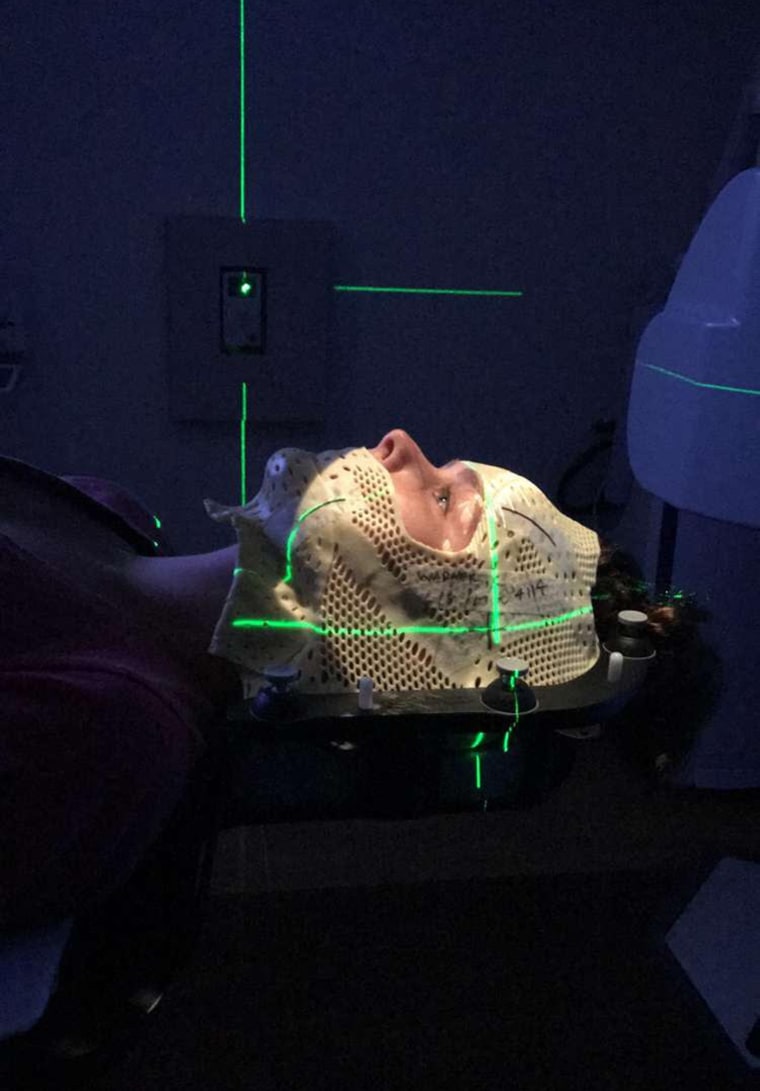 While it can be hard being so vulnerable, making the videos helps Warner.
"It takes me a lot longer now to make a video because I have to remember what everything is," Warner said. "I don't feel 100 percent yet, but when I make the videos I feel a lot better."
To learn more about Courtney and her videos, visit her YouTube page.