In an emotional ceremony at Iowa's Mercy Hospital, Nickalena and Tom Bedwell wed in the presence of friends and family just two days before the bride's father passed of serious health complications.
It was Nickalena's idea to move the wedding date. The 27-year-old, who describes herself as a true "daddy's girl," was distraught over the fact that her father, Tom Monk, was on life support and would likely not make the scheduled ceremony in June.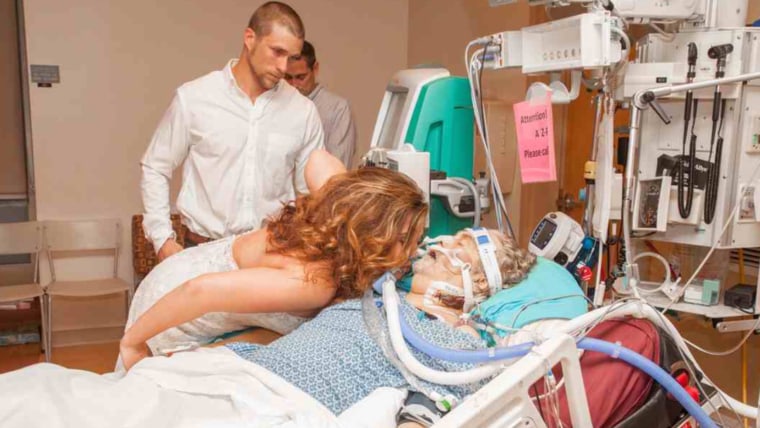 "I always dreamed about my wedding with dad walking me down the aisle. I knew his condition was really bad, but I was having a hard time accepting it," Bedwell told TODAY in a phone interview. "So, I just came up with the idea. I want to get married with my dad by me; let's do it right now."
RELATED: Newlyweds show up at their dying grandmother's bedside on their wedding day
And so they did. Her father, who suffered a pulmonary embolism, was admitted to the hospital a week before their ceremony on March 7.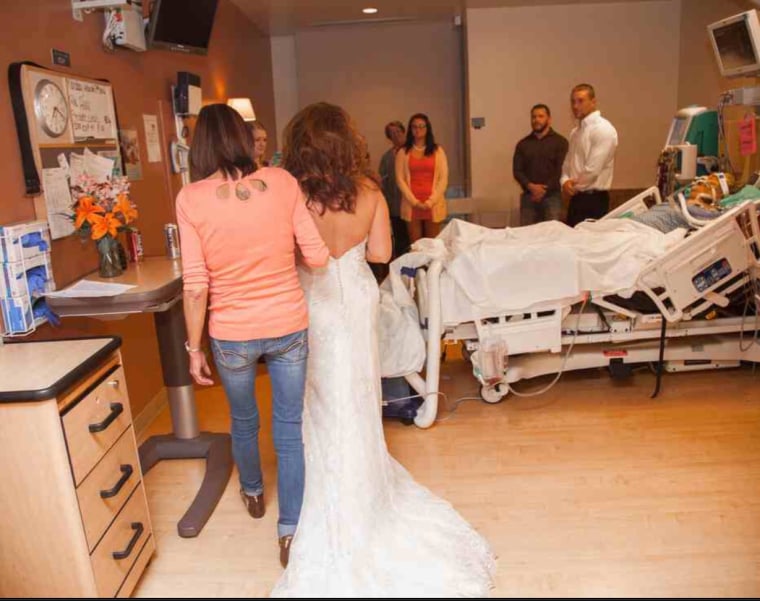 Upon entering the hospital, he developed chronic kidney failure, and his organs began shutting down. He was on life support when Bedwell decided to move forward with the wedding.
Before Feb. 29, Monk was "happy, fun, never serious — an always laid back 'dude' as he'd call it". He was even 25 years cancer free, and had already lived five years past the amount of time doctors had originally given him to live.
"He had always acted healthy, happy — that kind of thing. So it was a huge shock for us," Bedwell said.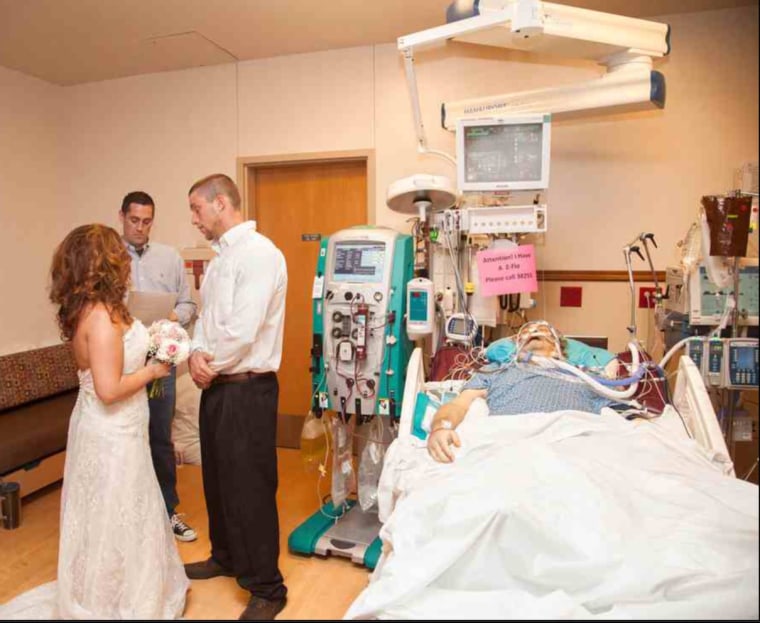 The wedding was a mix of many emotions, but mostly of joy and pure bliss on their special day.
"For the first time I did feel a sense of happiness, and blessed that I was able to at least do that with dad," Bedwell said. "Some people don't even get that opportunity. It was the first time where there was a lot of laughter and smiles, despite everything else that was happening."
For as long as she could remember, Bedwell said she always imagined dancing with her father to "My Little Girl" by Tim McGraw on the big day. "It was a song that I had always knew I would dance with him at my wedding to when I was younger," she said. "I'll always be his little girl — I was always a daddy's girl. So it just fit perfectly."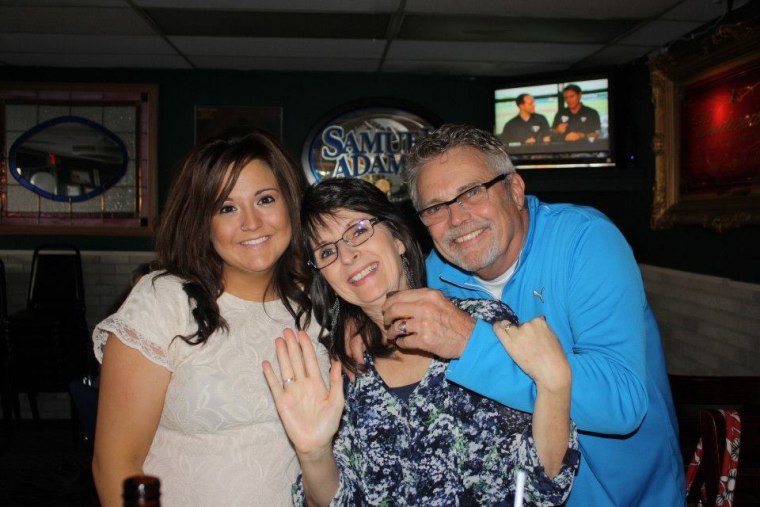 Today, Monk is being remembered for his joyous personality, and the happiness that he brought to their family. Bedwell says she'll always laugh about their final conversation — something that she's grateful for.
RELATED: Hospital workers rally to throw cancer patient a surprise wedding
"He was complaining about having to wear ivory shoes for my wedding. So we thought about putting the shoes on him at the hospital during the wedding — but we didn't do that," she said, laughing.