Country star Jo Dee Messina is battling cancer. The singer's team shared the news Wednesday on her official website.
"Over the years, Jo Dee has built a close relationship with her fans, so those of us at Team JDM wanted to be the first to let you know that she was recently diagnosed with cancer," the message read. "It has been a trying summer, but her heart has been filled with gratitude for the many opportunities she has had to see God's hand at work."
The musician and mom of two, who turned 47 in August, scored a string of country hits in the late 1990s and early 2000s, including three Billboard country number-one hits in a row — "Bye, Bye," "I'm Alright" and "Stand Beside Me" — in 1998.
While the statement didn't reveal the type of cancer Messina was diagnosed with, it let fans know the singer would undergo treatment this fall.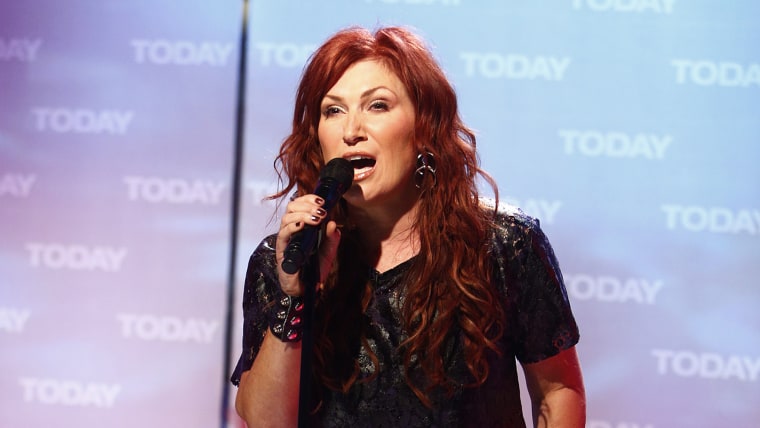 "We don't know anything specific regarding the treatment plan at this point, but Jo Dee is working closely with a team to explore all options," the message read. "She has taken the semester off from classes at The King's University, and her last tour date for the year will be October 7 (all other 2017 dates are being postponed), as she will begin cancer treatment this Fall."
The message also stated that Messina was turning to God for strength.
"As many of you know, Jo Dee is a believer who feels blessed to be surrounded by the love of God — a love that has brought her the inner peace," the message read.
"On her lowest of low days," it continued, "she has been able to see God's hand at work and feel His love as she continues her walk. It is because of our Father's love that she has been able to find the beauty in the days that could have brought her the most fear, gratitude in moments that most would call unfair, and companionship during times she might feel the loneliest."
The message concluded with a promise to "continue to keep fans updated on Jo Dee's journey."