It took seven years and 11 doctors before Wendy Thomas's son got the diagnosis that explained all of his disparate symptoms. During those seven years, Griffin suffered rashes, breathing problems, swollen fingers, back pain, knee pain and ankle pain. But because an early test for Lyme disease came back negative, the New Hampshire mother didn't consider it might be the tick-borne illness.
Finally, a friend suggested Griffin, now 24, might have Lyme despite the early negative test. Then Thomas looked up typical signs of the disease online. Every one of Griffin's symptoms was on the list.
"We wasted so many years," said Thomas, 58. "In hindsight it was so obvious."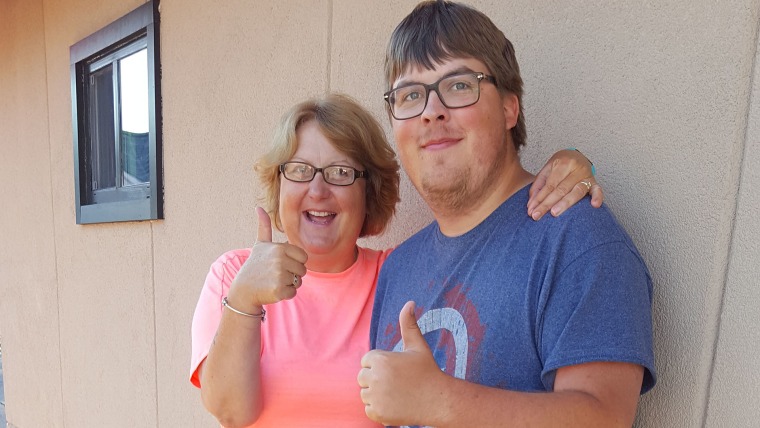 Unfortunately, Griffin isn't alone. Many people do develop one or more of the hallmark signs of Lyme after being infected by a tick, including:
a bulls eye rash
arthritis in the joints
drooping of one side of the face
But many others display a host of more ambiguous symptoms that a specialist would spot, but could be missed by the average doctor.
'The great imitator'
Regardless of whether it's a bad tick season, the real issue is coming up with a better diagnostic test for Lyme, said Rafal Tokarz, an associate research scientist at the Center for Infection and Immunity at the Mailman School of Public Health at Columbia University. Current tests look for antibodies to the Lyme bacterium, not the bug itself. And that can be an issue because not everyone mounts enough of an immune response for there to be antibodies for the test to detect.
Beyond that, many people don't develop the hallmark symptoms of Lyme, according to Philip Tierno, a professor of microbiology and pathology at New York University's School of Medicine. "There are a host of diseases that can be misinterpreted as Lyme and vice versa. Lyme can be present and look like something else, such as multiple sclerosis, fibromyalgia, amyotrophic lateral sclerosis (ALS) or dementia. Lyme is called 'the great imitator' for that reason."
Certainly one of the more stunning recent cases involving Lyme being mistaken for something else, was that of Kris Kristofferson, who was diagnosed with Alzheimer's disease after developing memory loss and thinking problems. After years of deteriorating mental abilities, in 2016 an astute physician had the singer tested for Lyme. Lyme treatment turned things around for Kristofferson.
Another factor that can make Lyme difficult to diagnose is the symptoms can wax and wane, said Dr. Andrew Nowalk, an assistant professor of pediatrics at the University of Pittsburgh School of Medicine and an infectious disease specialist at the Children's Hospital of Pittsburgh at the University of Pittsburgh Medical Center.
'It leaves a mark.'
In areas of the country where the disease isn't yet endemic, doctors may not link complaints of joint pain and crushing fatigue with Lyme, Nowalk said.
People who have had Lyme for a long time do tend to report the same symptoms, Nowalk said. "They talk about unremitting fatigue, joint pain, brain fog," he said.
The big issue associated with delayed diagnosis and treatment is the possibility of permanent damage. "It leaves a mark," Nowalk said. "And that mark can be hard to recover from."
In Griffin's case, Lyme seems to have triggered autoimmune problems, his mother noted.
Her advice to other parents is to trust their instincts. "You know when your kid is sick and not sick," she said. "If it's just one symptom after another, it could be Lyme."