The spread of Zika is making the search for a powerful mosquito repellent more urgent than ever in many households.
Since there's no vaccine for the mosquito-borne virus — which can cause serious birth defects when a pregnant woman is infected — preventing bug bites is the best way to avoid Zika, the Centers for Disease Control and Prevention advises.
The virus is primarily transmitted by the Aedes mosquito. Symptoms can include fever, rash, joint pain, muscle pain and headache; and they're usually mild enough that most people won't even know they're infected. But expectant moms who are infected can give birth to babies with abnormally small heads and other severe brain defects.
A map compiled by the CDC shows the presence of Aedes mosquitoes in 40 states and Washington, D.C.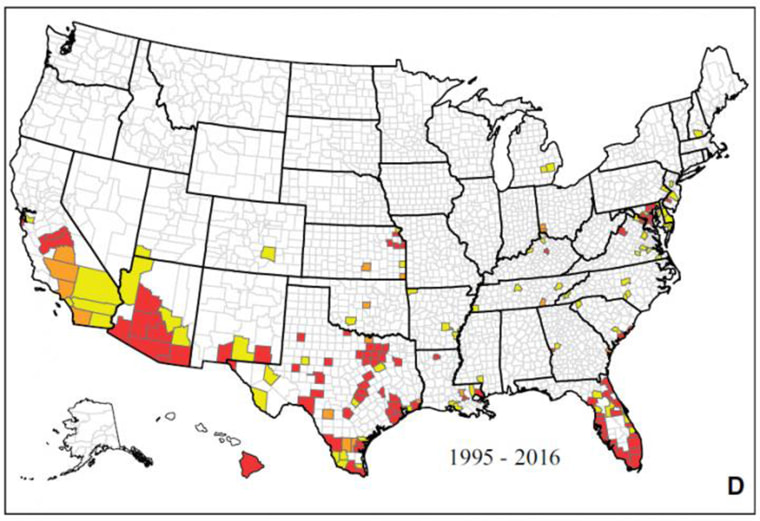 Here are the most effective bug sprays specifically against Aedes mosquitoes, according to Consumer Reports:
Sawyer Picaridin (keeps Aedes mosquitoes away for about 8 hours)
Natrapel 8 Hour (keeps Aedes mosquitoes away for about 8 hours)
Off! Deepwoods VIII (keeps Aedes mosquitoes away for about 8 hours)
Ben's 30% DEET Tick & Insect Wilderness Formula (keeps Aedes mosquitoes away for about 7.5 hours)
Repel Lemon Eucalyptus (keeps Aedes mosquitoes away for about 7 hours)
Of course, Zika isn't the only worry since insects can also transmit illnesses such as Lyme disease and West Nile virus.
When it comes to protecting your skin from bug bites overall, DEET — a popular ingredient that some people eye with suspicion — has some serious competition.
For the first time ever, testing done by Consumer Reports found some of most effective insect repellents do not rely on DEET, the group announced last fall.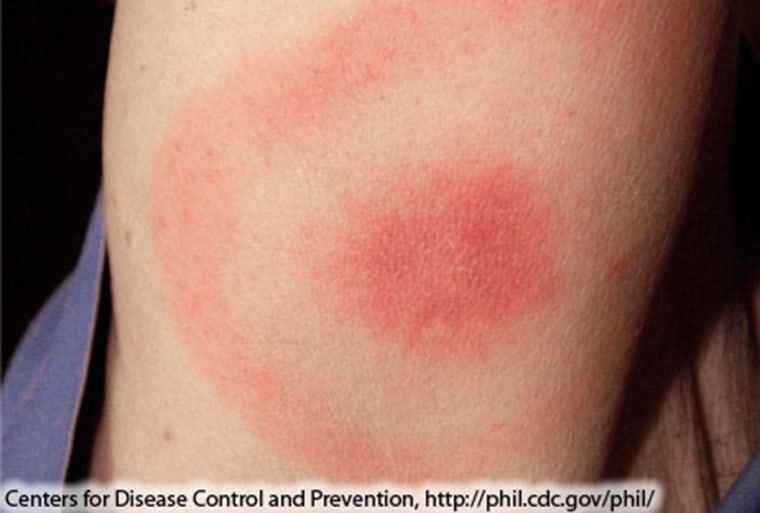 The top scorers included Sawyers Fisherman's Formula, whose active ingredient was 20 percent picaridin; and Repel Lemon Eucalyptus, which contained 30 percent oil of lemon eucalyptus to keep bugs at bay.
Both repelled mosquitoes and deer ticks for at least seven hours, Consumer Reports found.
Two DEET products also earned a "Recommended" rating in the Consumer Reports tests: Repel Scented Family (15 percent DEET) and Off! Deepwoods VIII (25 percent DEET). Natrapel 8 Hour, another picaridin product, rounded out the top five.
"All repellents should be used sparingly and only for the time you need them—especially on children and older people," cautioned Ellen Kunes, Consumer Reports' heath and food content development team leader, in a statement.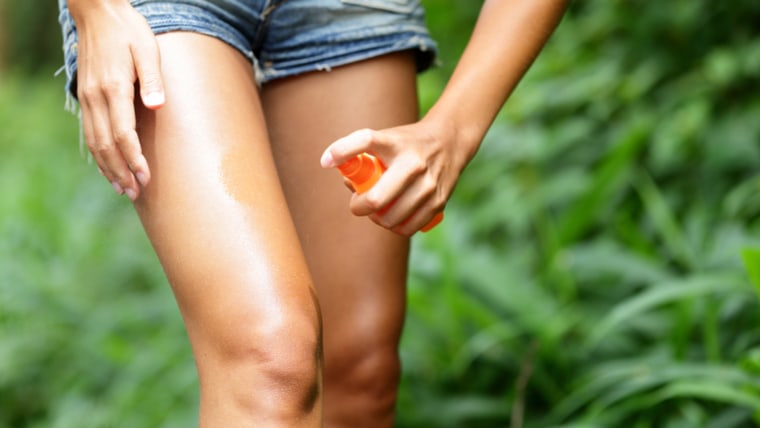 Bug spray can be sticky and smelly, but it's serious business for anyone who spends time outdoors because bug bites aren't just itchy and unsightly; they can be dangerous.
Still, only about a third of people think insect repellents are safe for adults, and less than a quarter — 23 percent — think they're OK for kids, according to a recent Consumer Reports survey. DEET, which has been around for decades, has been the focus of much scrutiny even though its normal use "does not present a health concern to the general population," the EPA has found. DEET is approved for use on children of any age.
DEET products offer the best protection against mosquito bites, the Centers for Disease Control and Prevention advises. Rather than smelling bad to the pesky bloodsuckers, researchers believe it confuses their sense of smell, thus not allowing them to find us and land for a meal.
Side effects can include mild redness and irritation, though long-term use of high amounts of DEET can cause insomnia and mood changes.
As for the other popular active ingredients, the CDC notes insect repellents containing picaridin and oil of lemon eucalyptus "typically provide reasonably long-lasting protection."
It cautions that products with oil of lemon eucalyptus should not to be used on children under 3.
Meanwhile, insect repellents that contain natural plant oils, such as citronella, lemongrass, and rosemary, may not be doing much to keep bugs away. None lasted more than an hour against mosquitoes in the Consumer Reports tests and some failed almost immediately, the group said.