Take your antibiotic, all of it, doctors order.
Five out of every six Americans are prescribed antibiotics each year, according to the Centers for Disease Control and Prevention. And for the last 75 years, people with a bacterial infection have been told it is essential to finish all of an antibiotic prescription, usually seven to 10 days, to keep from getting sick again. But British researchers are now saying that patients may not need to "complete the course," that it may actually be contributing to antibiotic resistance.
The worry has long been that an infection must be wiped out so that any surviving bugs don't become resistant. This deeply embedded message is being put into question by a group of UK experts in a research analysis published Wednesday in the British Medical Journal on Monday. Martin Llewelyn, lead author of the study, and many other experts are saying that "completing the course" of antibiotics may be unnecessary.
According to the report, an individual's risk of resistant infection depends on how much of an antibiotic they've taken in the past, so reducing exposure with shorter courses of antibiotic treatment is associated with lowered risk of resistant infection.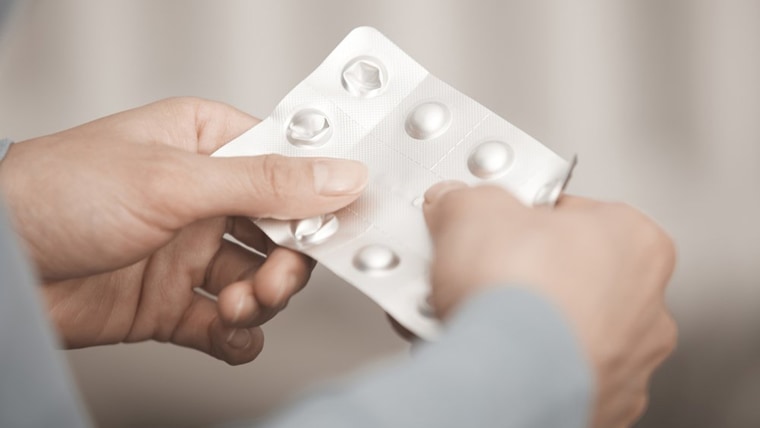 "It very much is challenging the dogma that shorter courses of antibiotics are inferior. The theme of this report was that we have to get away from the fear of undertreating and really recognize the harm of overtreating," said NBC News medical contributor Dr. Natalie Azar. "If we can get away with less, that should be the goal."
In pneumonias that were acquired in the hospital, for example, randomized-controlled trial data indicates that short-term medication courses — for three to five days — is as effective as longer courses and were associated with lower rates of infection recurrence and antibiotic resistance.
"We know that overuse can result in bacterial resistance," says Dr. William Schaffner, Chairman of the department of preventative medicine at Vanderbilt University Medical Center in Nashville. "But it varies by infection."
Doctors are still figuring out what the appropriate length of treatment is, Schaffner said.
Antibiotics are vital to modern medicine but overuse has contributed to antibiotic resistance, now considered a global threat to human health. The World Health Organization still advises patients to "always complete the full prescription, even if you feel better," but there is no scientific evidence that supports the claim.
The CDC and Public Health England in recent years have replaced "complete the course" with messages advocating taking antibiotics "exactly as prescribed."
Finish the course?
"There are studies that show that shortened courses in certain patients yield better results, but to be honest, this is a field that hasn't been explored enough," said infectious diseases expert Dr. Amanda Noska, assistant professor of medicine at Brown University.
Already doctors have been more cautious about prescribing antibiotics, especially for viral upper respiratory infections. "We only want to be treating for bacterial infections," Azar said, noting you should ask your doctor to perform a culture so you know what bug she's treating.
But it's also important to let parents know that it is OK to stop medication use for an uncomplicated illness — if a child's symptoms go away before all the antibiotic is finished, said Noska. In other words, if a child feels completely better after five or six days out of a 10-day course, it's safe to stop.
But it is important to check with your doctor before quitting any medication.
Despite good evidence for shorter courses of antibiotic treatment, Schaffner cautions that sometimes it's going to be necessary to take all of a prescription antibiotic.
"I'm concerned the analysis went a mile too far," Schaffner said about the new report. "We should study each type of infection with the hopes of having more specific treatment courses and changing recommendations."