If it wasn't for his community, Kevin Sikkema doesn't know where he would be today.
The former Jenison, Michigan, firefighter was diagnosed with brain cancer in May 2014, and by his second surgery in March 2015, he had to stop working due to frequent seizures.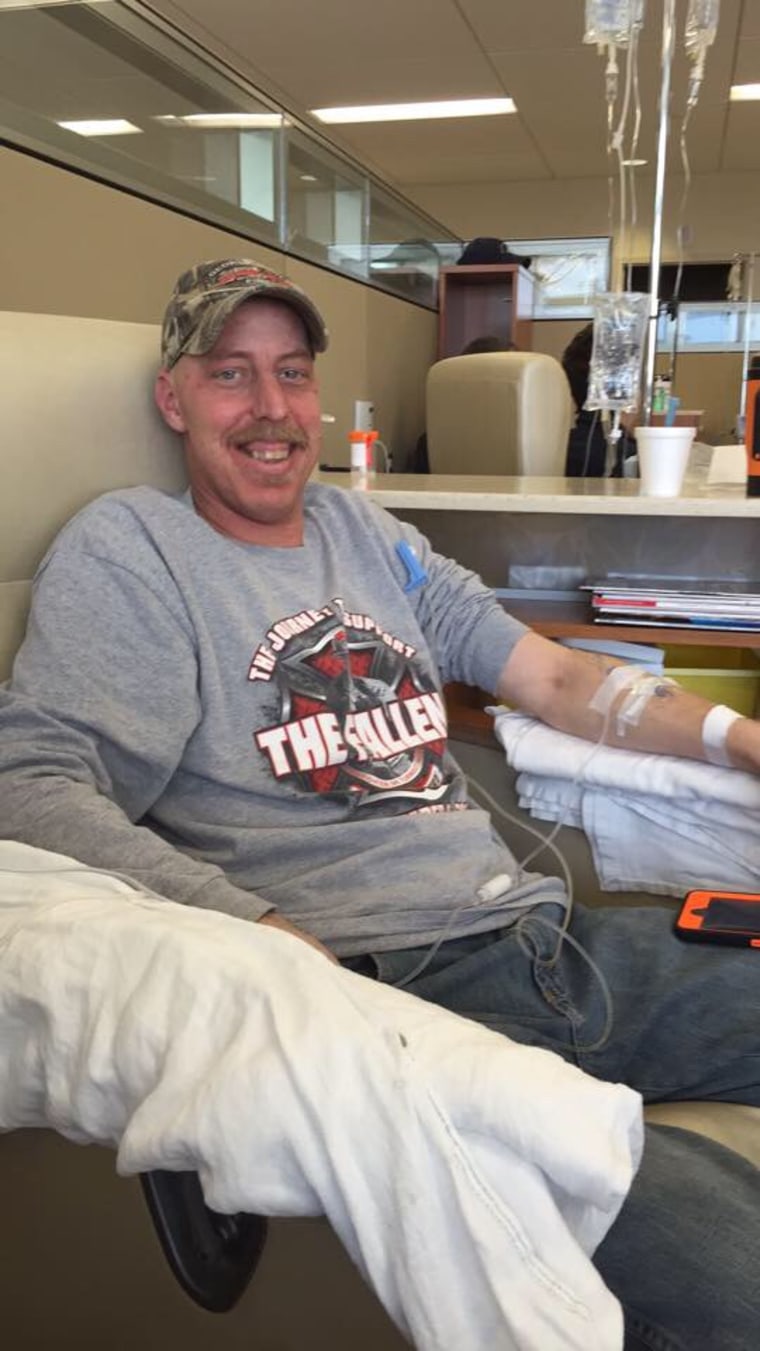 With him out of work and his wife, Amy Sikkema, as his caregiver — she also looks after their three children, Brayden, 9, Easton, 3, and Morgan, 1 — they feared they wouldn't have the money to cover all medical expenses.
RELATED: Firefighters give special surprise to woman who brought them treats for 13 years
Since his disease is incurable, the expenses are ongoing, and the family still had to pay off the mortgage on their house.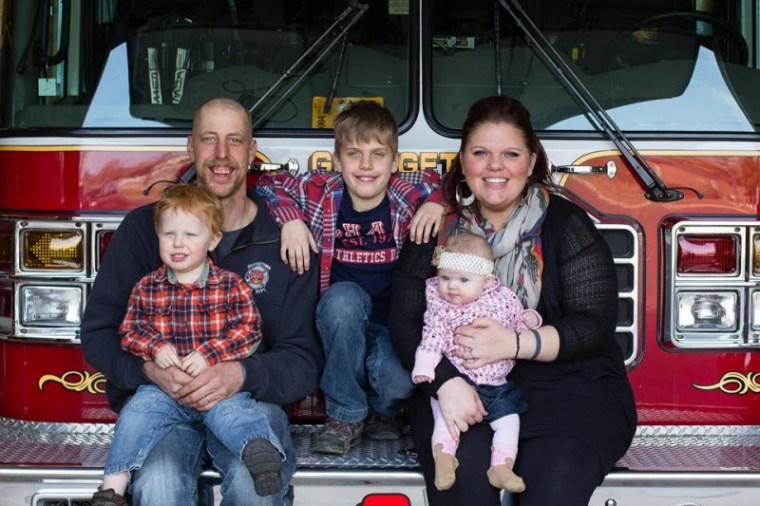 "This is something we're going to be dealing with forever," Kevin Sikkema, 35, told TODAY.com. "Our community wanted to try and lift any burden they could for us and thought our mortgage was something they could make go away."
The Georgetown Township Fire Department approached the Sikkemas asking how they'd feel if they started a GoFundMe campaign. After getting permission, they went ahead with it on Nov. 1, and within days, the entire community was involved.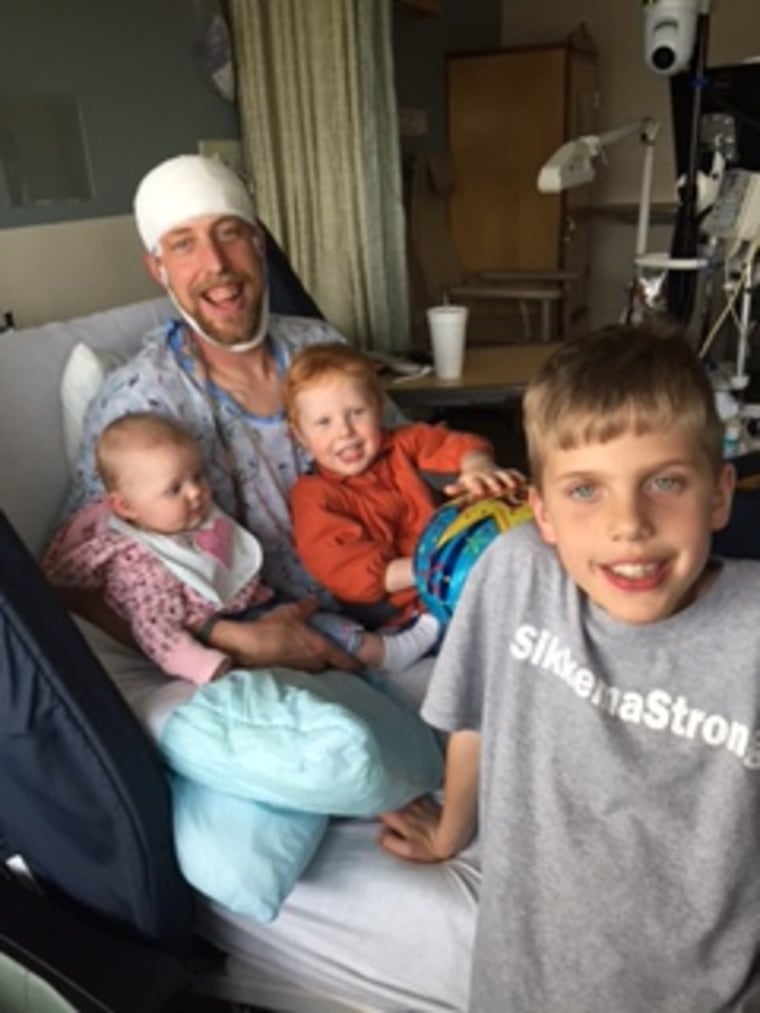 RELATED: Firefighters stunned after kind stranger picks up grocery bill
In about three months, they achieved their goal of $100,000 and now feel a sense of relief after paying off the mortgage on the house they've lived in for eight years.
"There is no way we could've done it without the money our community raised," Amy Sikkema, 33, told TODAY.com. "Medical expenses themselves are huge and with the mortgage being paid off, now we can focus on Kevin's treatment and ultimately his healing."