When the temp is below freezing for days on end and you can't remember leaving work before it was pitch dark, your mood can take a hit.
Aside from a weekend escape to somewhere warm or a full new season of your fave Netflix series, certain foods can boost your vibe.
This winter, your secret weapon is healthy levels of serotonin, the feel-good brain chemical linked to mood regulation. Food can affect your serotonin hormone levels and result in a happier you, even during the coldest and darkest months.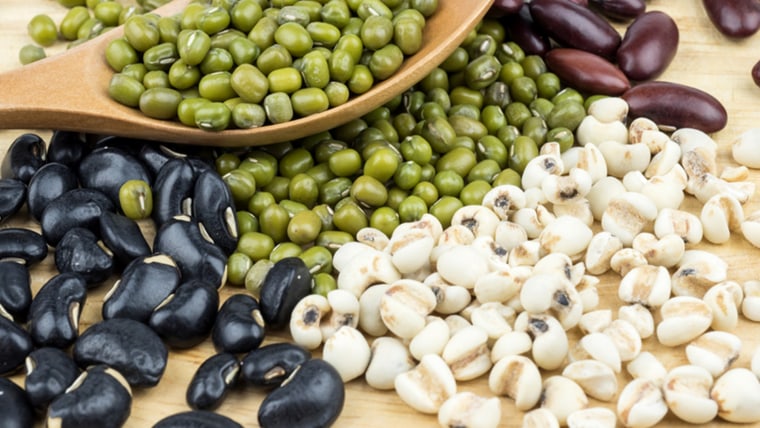 Pile these nutrient-rich foods onto your plate and you might just find yourself skipping down the street on your morning commute.
Related: SAD? 5 proven ways to deal with seasonal affective disorder
1. Salmon
Super rich in omega 3s, these fatty acids have been touted as a line of defense against a down in the dumps mood. Studies suggest increasing omega 3s can improve depressive symptoms in those suffering from clinical depression.
Omega 3s are also good for your heart and waistline.
Top your avocado toast with a slice of smoked salmon or bake your salmon in parchment paper for easy cooking and a fast clean up.
Flaxseeds and walnuts are also sources of these mood-boosting healthy fats.
2. Frozen berries
Your local farm stand may be closed, but frozen berries have the same nutritional benefits as fresh. Berries are loaded with vitamin C, which has been shown to promote a strong immune system. Feeling healthy can be a powerful mood lifter.
Vitamin C also boosts iron absorption, which improves your immune system by helping to produce cells that work to kill dangerous pathogens. Add berries to yogurt: dairy products contain the amino acid tryptophan, which is converted to serotonin in the brain and may aid in stabilizing mood.
Or try snacking on a bag of frozen strawberries, blueberries, and raspberries as a post dinner sweet.
Related: 5 worst diet tips — and what you should do instead
3. Black beans
Go meatless and add black beans to your plate this winter.
Beans have high levels of folate, a nutrient which may help to support serotonin regulation. Add some black beans to your "same ole same ole" salad or try eating a bowl of vegetarian bean chili.
This will not only give you folate to help ward off the winter blues, but will also provide protein and fiber to help keep you full and power through the day.
4. Oats
Start your day off with complex carbohydrates like some delish overnight oats.
Complex carbohydrates have been found to increase serotonin levels. Solid levels of serotonin mean buh-bye winter blues.
If you're not the overnight type, try chocolate peanut butter steel cut oats or if you're in the mood for more of a crunch make a quinoa granola.
5. Dark chocolate
This one is a well-known go-to because it makes you feel good not only because of the taste (of course), but because this indulgence actually contains serotonin and it signals the body to produce more of it.
Make your taste buds and your body happy by treating yourself to a little a chunk from time to time. Or up your nutrient intake by making a healthy super-food dark chocolate bark that, paired with tea, is bound to put even the grumpiest person in a better mood.
I think I see you smiling already.