Alissa Sizemore has been dancing for half her young life — since she took her first ballet class when she was 4 years old.
So when she lost her right foot in an accident last year, "it changed my life in a big way," she told TODAY's Kathie Lee Gifford and Hoda Kotb. "I felt like I lost half of me."
But dance helped her regain her balance. Inspired by the Colbie Caillat song, "Try," 8-year-old Alissa did just that — and began dancing again.
During a recent recital held by her Utah dance studio, Alissa performed a solo to the Caillat song, which describes looking past physical imperfections to find inner beauty. About halfway through her routine, Alissa takes off her prosthetic and continues dancing.
A video of her performance went viral.
Caillat surprised Alissa on Tuesday with a live performance while the young ballerina performed her solo for TODAY.
"That was so lovely. Thank you for dancing to my song. You really are an inspiration to so many people," Caillat said.
"Thanks for giving it to me," Alissa replied.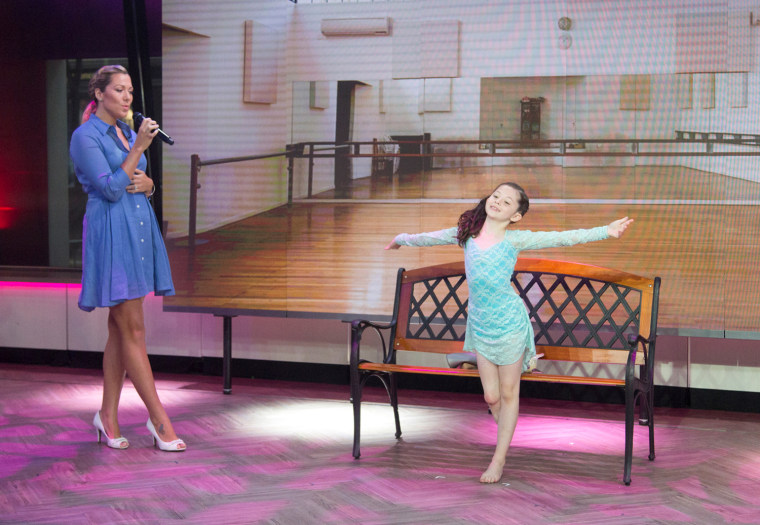 Alissa was playing outside with friends on May 6, 2014, when she ran into the path of a delivery truck coming to a halt. The vehicle stopped on top of Alissa's right foot. Unable to save the foot, doctors amputated her leg several inches below the knee.
"This has changed my life, but it hasn't changed me," she said about the accident.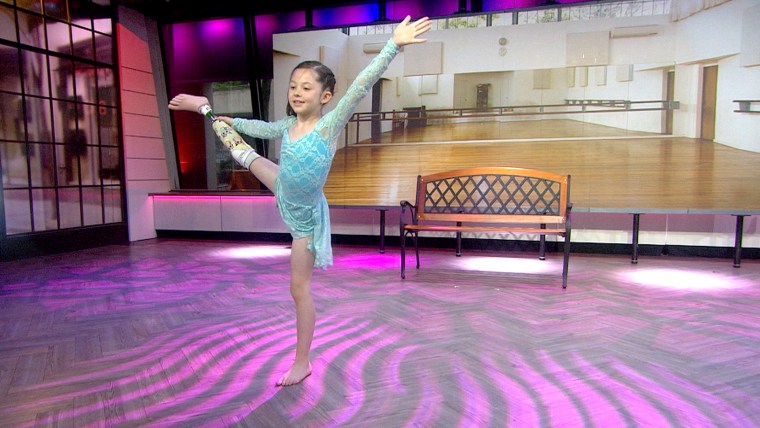 Alissa explained how important it was for her to perform publicly again.
"I'm having a lot of fun doing what I'm doing and I'm showing the world that I can still dance," she said.
Alissa's mom, Heather Sizemore, said she experiences "emotional overload" when watching her daughter dance.
"She just goes out there and has fun."
Alissa has "come a long ways and has had a pretty long road but she's done pretty good with it," said her father, Phillip Sizemore. "It makes me real proud."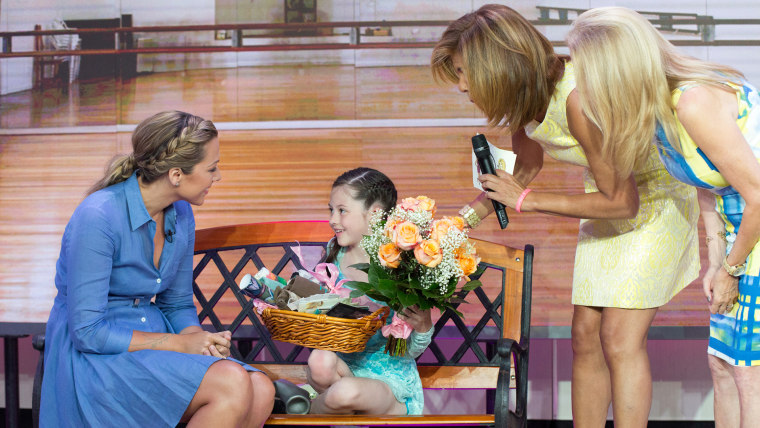 Caillat admitted it was hard not to tear up at watching the girl perform.
"It's so meaningful when something I wrote about something I was going through in life can help other people in different ways of accepting and embracing who you are," she said.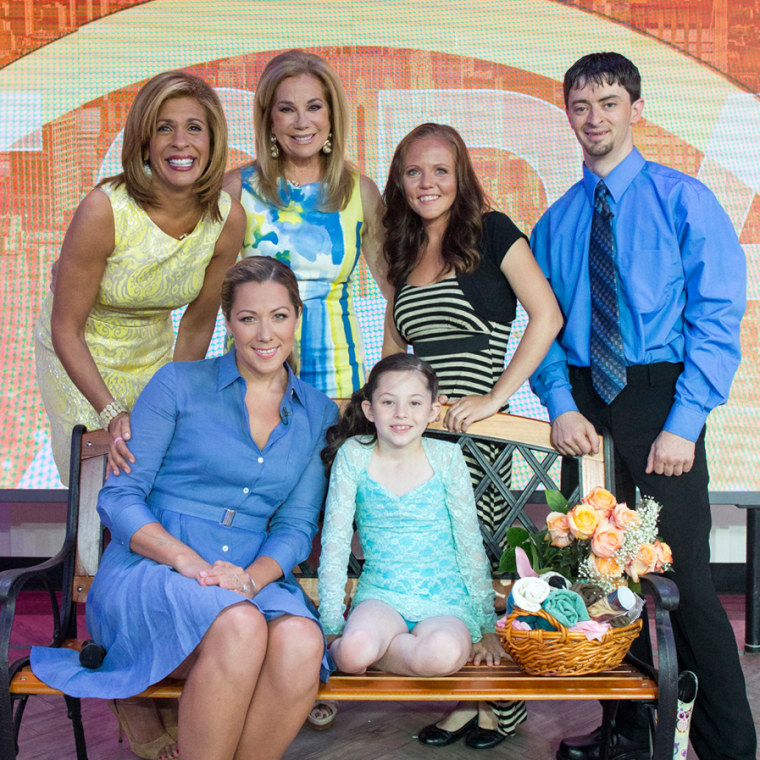 Caillat also presented Alissa with a bouquet of flowers and a gift basket that included tickets to her upcoming summer concert in the girl's hometown.
"I'm so proud of you," she told Alissa, who initially didn't appear to recognize the singer. "You just did so amazing just now."
Follow TODAY.com writer Eun Kyung Kim on Twitter or on Google+.