Chronic fatigue syndrome is real and doctors should take it seriously, the influential Institute of Medicine said Tuesday.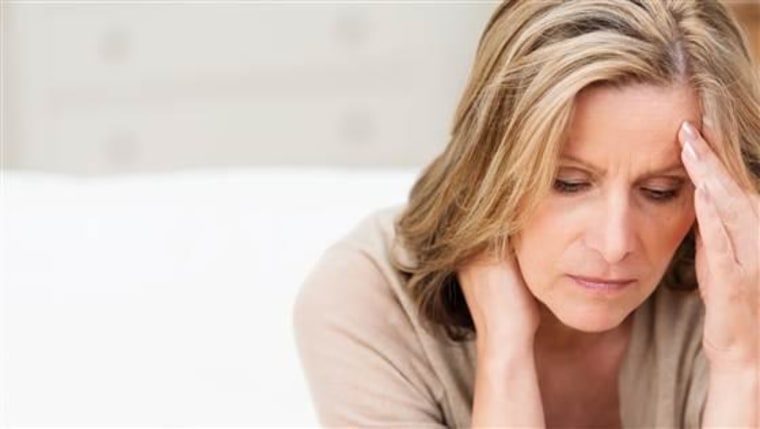 But it needs a new name to distance it from the stigma of being an imaginary illness, and doctors need clear criteria to diagnose it.
"The committee recommends that this disorder be renamed 'systemic exertion intolerance disease' (SEID)," the panel of experts said. "SEID should replace myalgic encephalomyelitis/chronic fatigue syndrome for patients who meet the criteria set forth in this report."
Too many doctors dismiss patients with the condition, which is characterized by extreme fatigue, the panel of experts says. The Institute is an independent, non-governmental organization that guides the federal government on important medical issues. Its reports are often considered the final word on a subject.
This report could transform the way doctors treat ME/CFS, which will almost certainly now be called SEID. Insurers will likely change the way they ask doctors to code the diagnosis and the way they pay for it.
The panel listened to patients, doctors and outside experts for the report. They read dozens of studies looking at the condition, its costs and possible treatments.
They found it does exist and is a serious problem, but say hardly anyone has studied what causes it or how to treat it.
"Myalgic encephalomyelitis (ME) and chronic fatigue syndrome (CFS) are serious, debilitating conditions that impose a burden of illness on millions of people in the United States and around the world," the Institute's report reads.
"Somewhere between 836,000 and 2.5 million Americans are estimated to have these disorders."
Yes doctors often dismiss patients with the conditions, the panel said.
"Seeking and receiving a diagnosis can be a frustrating process for several reasons, including skepticism of health care providers about the serious nature of ME/CFS and the misconception that it is a psychogenic illness or even a figment of the patient's imagination," the report reads.
"Less than one-third of medical schools include ME/CFS specific information in the curriculum and only 40 percent of medical textbooks include information on the disorder."
No one knows what causes it, although suspects include infections, immunizations, use of anesthesia, physical trauma, pollutants and even blood transfusions.
"In multiple surveys, 67 to 77 percent of patients have reported that it took longer than a year to get a diagnosis, and about 29 percent have reported that it took longer than five years," the report reads.
"The primary message of this report is that ME/CFS is a serious, chronic, complex, multisystem disease that frequently and dramatically limits the activities of affected patients. In its most severe form, this disease can consume the lives of those whom it afflicts. It is 'real'."
The committee also has a recommended list of criteria for doctors to use to diagnosed SEID.
Criteria:
A substantial reduction or impairment to work, go to school or live a normal life that lasts for 6 months or longer that isn't helped by rest
Feeling unwell after exertion
Waking up still tired
Patients must also either have cognitive impairment – thinking and memory problems – or orthostatic intolerance – a broadly defined set of symptoms that includes dizziness when standing up and other impairments.
"The new criteria will allow a large percentage of undiagnosed patients to receive an accurate diagnosis and appropriate care," the report says.
"A new code should be assigned to this disorder in the International Classification of Diseases, Tenth Edition (ICD-10), that is not linked to 'chronic fatigue' or 'neurasthenia'."