Will Reeve had always been willing to do just about anything to help raise money for the foundation bearing the name of his late parents, but he drew the line at running a marathon.
"I'd always said that I'd do it next year, mainly because I didn't think I could do it,'' Reeve told TODAY. "I didn't want to embarrass myself or look like a fool, but I realized that's not the point. I'm not running for me."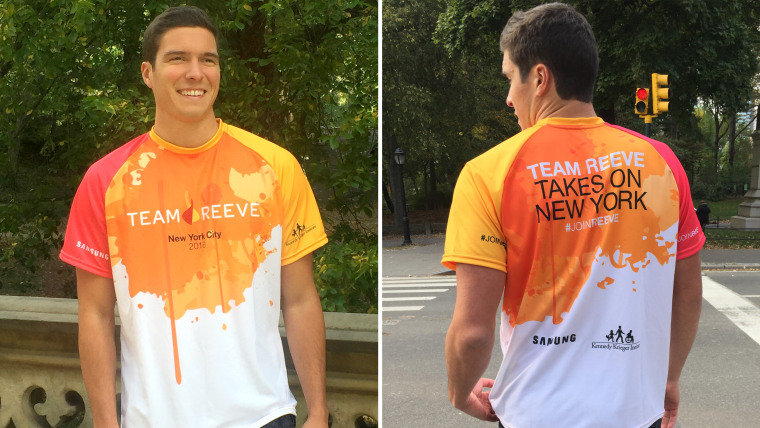 The son of actor Christopher Reeve, of "Superman" fame, is facing his fear by participating in Sunday's New York City Marathon, the first marathon he has ever attempted.
Reeve, 24, is running for the Christopher & Dana Reeve Foundation with a goal of raising $35,000 for the organization started by his parents. He will be joined by 55 other runners and hand cyclists participating for Team Reeve in the race.
RELATED: Christopher Reeve's son announces 'game changer' in spinal cord injury treatment
Reeve is an active board member and ambassador for the foundation, which aims to improve the lives of those with spinal-cord injuries and also work toward a cure by funding medical research.
"What I realized is that it's for something bigger than me,'' he said. "It's for the millions of people around the world affected by paralysis who can't run a marathon and who would do anything to make it to the starting line, let alone finish the race.
"I'm also running to honor my parents because everything I do is to honor them, and I know that they would be proud of me for doing this. I will be thinking of them for sure as I'm running, and I've been thinking of them while I'm training."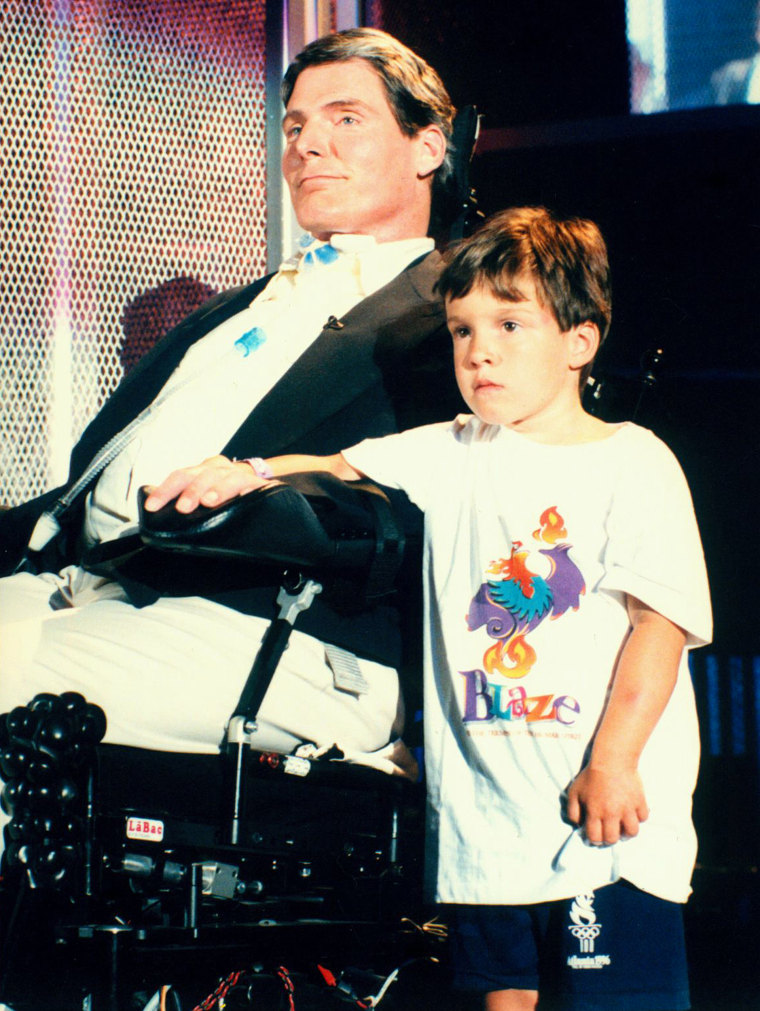 Christopher Reeve became a quadriplegic in 1995 when he was thrown from a horse during an equestrian competition. He then served as a passionate advocate for those with spinal-cord injuries until his death at 52 in 2004.
His wife, Dana, continued his work as the head of the foundation until she died at 44 of lung cancer in 2006. Will was only 13 when she passed away and was then raised by family friends in Bedford, New York.
"Their passion for everything is what made them so special,'' Reeve said. "They deeply cared about making a difference in the world in any context. It was a really special experience to grow up in a house with them setting that example. I try to carry on their legacy every day by just doing what I was taught."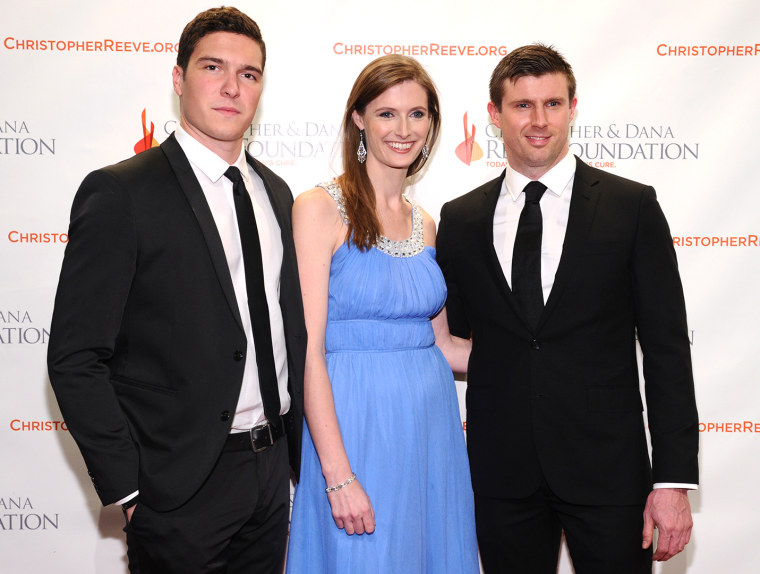 Will and his siblings, Matthew and Alexandra, who are from Christopher's prior relationship with Gae Exton, are now a driving force in the Christopher and Dana Reeve Foundation. Will is currently involved in the foundation's quality of life grant process, which provides financial assistance to fellow non-profits that share the foundation's mission and has awarded more than 2,700 grants totaling more than $20 million over the years.
RELATED: Christopher Reeve's daughter names new son after her late father
As much as Reeve will carry the memory of his parents to the starting line at the New York City Marathon, he also carries their presence considering he bears a strong resemblance to his father from back in his "Superman" days.
"I'll certainly take that as a compliment,'' he said. "My parents were beautiful people on the inside, so if I can resemble them that way, I certainly appreciate the comparison."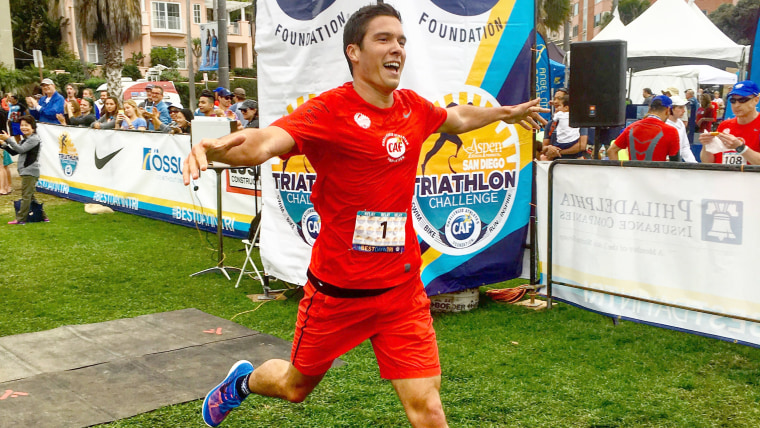 Reeve, who works as a sports reporter for ESPN, has been steadily working his way up to the marathon with his training. He has run a half marathon and recently did a 20-mile training run that took him around Central Park in Manhattan.
"I made it to the end, and then I ate a whole pizza and a pint of ice cream,'' he said before laughing. "The amount to which my appetite is increased is incredible because I'm burning so many calories."
He also may have transformed himself into an honest-to-goodness runner during his training.
"I've found in the course of training for this marathon that I'll actually stick with it,'' he said. "I always envied people who could go out for a jog of a few miles, and now I'm one of those people."
Reeve has never run 26.2 miles all in one shot, but he isn't worried considering the team he has behind him.
"The outpouring of support both emotionally and financially has been overwhelming,'' he said. "I know come race day, I'm going to need to draw on sources of inspiration. I'll get it from family and friends on the course, but also from the entire community that I represent, and my parents' legacy as well."
Follow TODAY.com writer Scott Stump on Twitter.