In a moving speech at Sunday's Beautycon Festival, Chrissy Teigen proved to be as much a role model as a fashion model.
The 31-year-old Sports Illustrated cover girl admitted to the audience, a packed Los Angeles Convention Center crowd which included her husband John Legend, that using retouching tools like Photoshop and Facetune for a flattering Instagram photo makes her feel "insanely inadequate."
"There have been times I've cried to John, where I felt like I would never have that body," Teigen said, according to a Hollywood Reporter writer who attended the talk.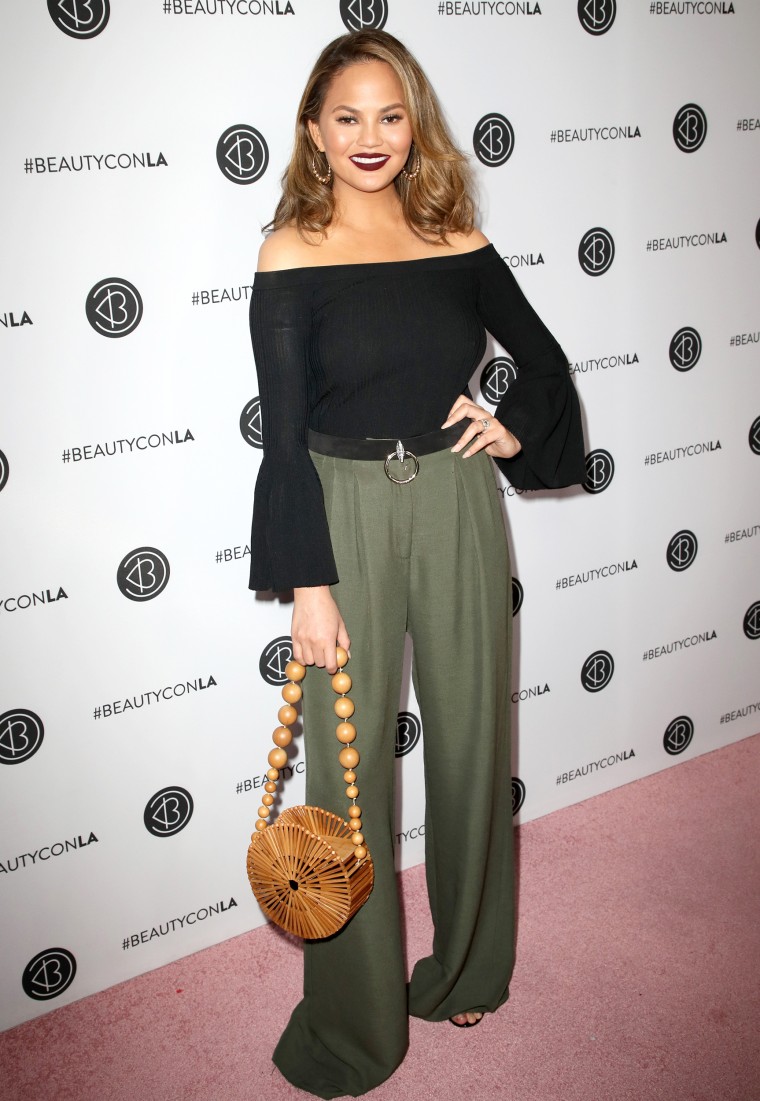 "Everyone has a butt now and curves and a little waist and that's not me … I'm jealous of those bodies and I want that, but I also feel like I really want to be cool with my body because of people like you guys."
As she's gotten older, she says she sees herself as an advocate for body positivity — to help make other women feel like they don't need to be ashamed of stretch marks or scars or a few pounds.
"That's why I don't post many makeup selfies, because I don't feel anyone knows what a real face looks like anymore and it kills me that we have to completely wash a face or body out for it to get likes," said Teigen.
She also got emotional opening up on her battle against postpartum depression after the birth of her daughter, Luna (now 18 months old), a struggle she described in a moving essay for Glamour Magazine in March.
The "Lip Sync Battle" co-host credits the anti-depressant Lexapro with helping her overcome the crushing sense of sadness, and is doing all she can to convince other young mothers that there is no stigma in seeking help.
"Would I prefer not to take something?" Teigen told the Beautycon crowd. "Absolutely. But it works for me … I have such a great life. There's no way I could possibly be sad. I have everything I want.
"But it can happen to anybody. When you're in that hole, you feel like you'll never be out of that hole. You can't even ever imagine being happy again. And I'm very happy again!"