Model and cookbook author Chrissy Teigen is an open book. She has shared just about everything with her fans, like pictures of her stretch marks and her struggle with infertility.
Though there's one topic that was off limits until now. In a personal essay she wrote for Glamour magazine, the "Lip Sync Battle" host revealed that she is dealing with anxiety and postpartum depression.
"I had everything I needed to be happy. And yet, for much of the last year, I felt unhappy," the Sports Illustrated model wrote in the magazine's March issue.
Teigen and her husband, singer John Legend, welcomed their daughter, Luna Simone, last April. She said she never knew of anyone personally who had postpartum depression, and she previously associated it with "people who didn't like their babies or felt like they had to harm their children."
That didn't describe her.
"I didn't have anything remotely close to those feelings. I looked at Luna every day, amazed by her. So I didn't think I had it," she wrote.
RELATED: Four signs of postpartum depression, and how you can help
"I also just didn't think it could happen to me. I have a great life. I have all the help I could need: John, my mother (who lives with us), a nanny," she continued. "But postpartum does not discriminate. I couldn't control it. And that's part of the reason it took me so long to speak up: I felt selfish, icky, and weird saying aloud that I'm struggling. Sometimes I still do."
Teigen said that before her diagnosis last December, she struggled when returning to work. On set, she was emotional and short with people. When she wasn't working, she said she never left her house. She also lost her appetite and felt a constant physical pain in her lower back and arms.
"During that time my bones hurt to the core. I had to go to the hospital; the back pain was so overwhelming. I felt like I was in an episode of 'Grey's Anatomy,'" she wrote. "These kids were around me, asking questions. Maybe it was a kidney infection? No one could figure it out. I saw rheumatoid doctors for the wrist pain … I felt nauseated all the time, so I saw a GI doctor. I wondered: Am I making this all up? Is this pain even real anymore?"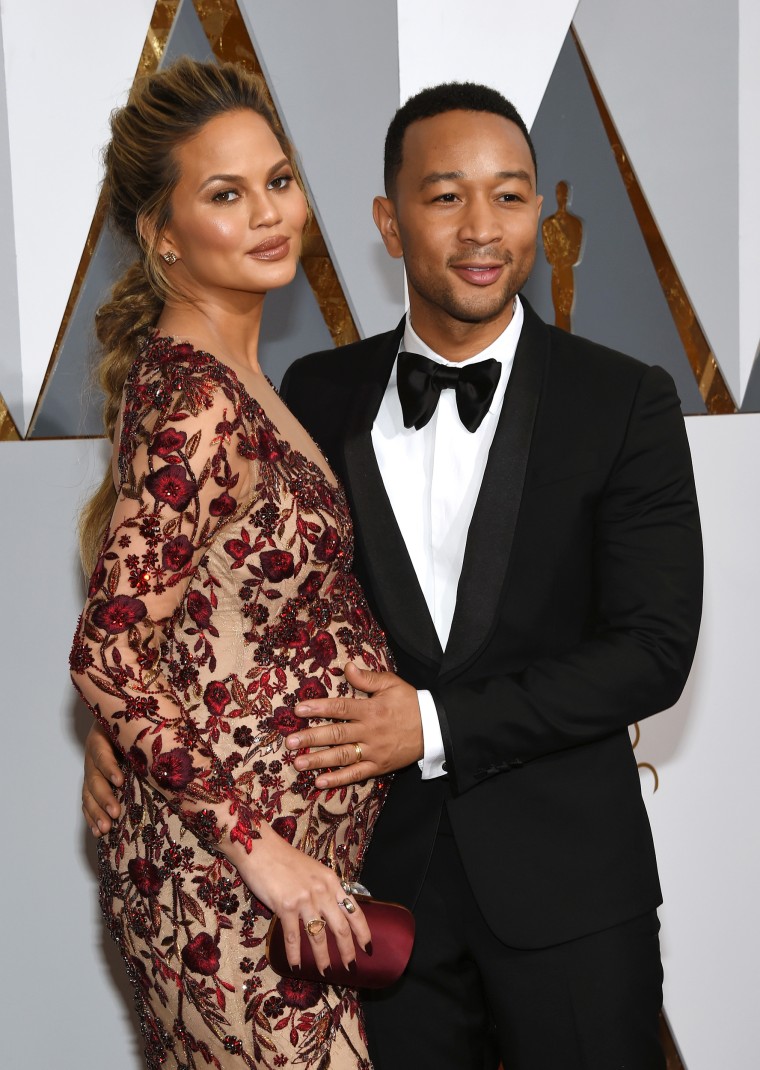 Teigen remembers feeling "so exhausted but happy" once she was diagnosed. She said she is being treated with antidepressants and was preparing to see a therapist at the time she wrote her essay in February.
RELATED: Chrissy Teigen opens up about fertility struggles: 'Emotionally, it could be hard'
After her diagnosis, Teigen says she was hesitant to open up about her secret, even though she is known for sharing everything on social media, where she has nearly 15 million followers combined on Twitter and Instagram.
"I'm speaking up now because I want people to know it can happen to anybody and I don't want people who have it to feel embarrassed or to feel alone," she wrote. "I also don't want to pretend like I know everything about postpartum depression, because it can be different for everybody. But one thing I do know is that — for me — just merely being open about it helps. This has become my open letter."
Teigen expressed gratitude for her friends, family and especially her husband during her battle.
"He has seen me at my worst, but I will say I don't think I have ever seen him at his. He's exactly as compassionate, patient, loving, and understanding as he seems," she said.
"I love John and Luna more than I can imagine loving anything, and John and I still hope to give Luna a few siblings. Postpartum hasn't changed that."