Hand-held technology can be a real pain in the neck. It may also be the reason you're getting wrinkles in that region, quicker than you might've in the age before 24/7 texting.
"Tech neck" is the non-medical term once ascribed to the very real danger of damaging your cervical spine after hours of hanging that 10-pound bowling ball on your shoulders over a smartphone or laptop. Recently however, "tech neck" has acquired a new meaning. Numerous beauty articles warn of early-onset neck wrinkles afflicting the young and connected.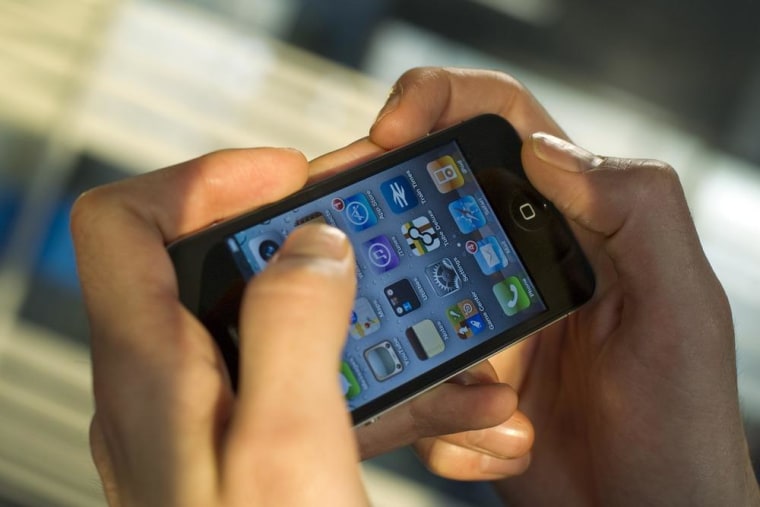 How real is this "tech neck" wrinkle epidemic, and should you start stocking up on turtlenecks now?
Just as smokers acquire deeper pucker lines around the mouth than non-smokers, excessive bending and flexing of the thin platysma muscles on each side of the neck increases wear and tear, says Dr. Ed Williams, president-elect of American Academy of Facial Plastic and Reconstructive Surgery. "A young person who spends a year on a subway looking down at a phone is definitely going to get a wrinkly neck."
Experts concur however that hanging your 10 to 12-pound head for extended periods of time is a surefire way to get a head start on those throaty wrinkles we're all destined to get eventually.
"Lines and wrinkles are a function of losing elasticity and aging," explains Williams. "They're also the result of over-activity of the muscles," he told TODAY.
So far, doctors aren't reporting an epidemic of "tech neck" wrinkles, but New York dermatologist Dr. Julie Karen is treating more patients for turkey neck.
"I just think women in particular are taking better care of their faces, in general, and are now starting to notice that their oft-ignored neck is looking relatively older," says Karen.
Smartphones aren't the only culprits potentially contributing to your neck's early maturity.
The loss of elasticity and collagen that causes skin to appear loose as we age is exacerbated by outside factors, Karen points out. "Specifically, chronic UV and other environmental exposures."
Compared to facial skin, neck skin "is thinner and, therefore, shows its age more readily," Karen says. "We all take pretty good care of our face, but too often ignore neck skin."
So, take care to apply broad spectrum sunscreen and moisturizers below the chin, too.
You don't need to toss your smartphone in order to avoid adding to your neck's natural aging process. Sunscreen, a good moisturizer and looking up a lot more than you look down can save your skin, as well as your spine.
Helen A.S. Popkin is a contributor to TODAY.com