A recent survey of childcare workers in the United Kingdom revealed something startling— almost a quarter of them have heard children as young as 3 criticizing their appearance.
"The results are worrying," said Jacqueline Harding, advisor to Professional Association for Childcare and Early Years (PACEY), the organization that conducted the survey, in an email. "By the age of 3 or 4 some children have already pretty much begun to make up their minds — and even hold strong views — about how bodies should look."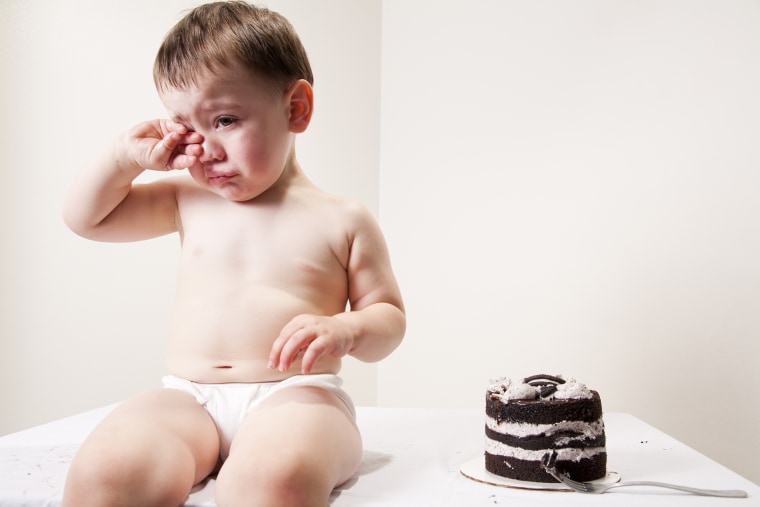 Related: Teen who stood up to body-shaming graffiti: Why I am writing a book about body image
What's more, as children age they're almost twice as likely to express statements indicating poor body image.
From June to August 2016 PACEY asked 361 childcare workers to answer questions about how they hear children talk about body image. The survey reveals some concerning trends.
24 percent of childcare workers have heard children between ages 3-5 express unhappiness about their bodies
47 percent have heard negative body image statements from 6-10-year-olds
37 percent have heard children say "he/she is fat"
31 percent have heard children say "I am fat"
10 percent have heard children say "I am ugly"
16 percent have heard children say they wish they were as "pretty" or as "good" as another child
19 percent have witnessed children avoid food because they fear it will make them fat
The survey also examined what childcare workers believed contributed to poor body image in children.
37 percent of childcare workers believe peers cause poor body image
32 percent believe parents cause poor body image
25 percent believe the media fuels poor body image
Related: The body image lesson one mom is teaching her daughter
The findings are similar to what Common Sense Media discovered in its 2015 report, which indicates that U.S. children as young as 5 suffer from poor body image.
"The impact is bigger on girls; more than half of girls and a third of boys feel their ideal body weight is smaller than it is," said Caroline Knorr, Senior parenting editor at Common Sense Media.
"It's problematic because dissatisfaction with body image it actually ... leads to lower self esteem, lower expectations about what you can become. It limits your vision of yourself. It also can lead to destructive behavior."
Common Sense Media's report indicated that media contributes to poor body image even in preschool shows.
"There are indicators that even in preschool shows the female characters have more exaggerated secondary sex characteristics than the male characters and that there are some stereotypical roles," she said."
But Knorr admitted that it is more than just media contributing to poor body image. Parents who express negative thoughts about their own bodies send the wrong message to their kids.
Ann Kearney-Cooke, who treats eating disorders, participated in a study about 10 years ago looking at how children at 8-years-old felt about their bodies. The results indicated that parents' own body image played a role.
"Parents who were unhappy with their body tended to be more focused on … controlling their kids' eating and weight," said the psychologist at the Cincinnati Psychotherapy Institute,
While 3 might seem young for children to exhibit negative body image, Dr. Deborah Gilboa — parenting expert and TODAY Tastemaker — said this is exactly when children develop their sense of self and begin behaving like the same gender adult in their lives. If a close adult makes comments, such as "I'm fat," the toddler models that behavior.
"The live adult in their life is the strongest influence, still stronger than the TV or the tablet," she said.
Related: 'Selfie' shows power of moms to influence girls' body image
Poor body image can lead to an unhealthy relationship with food and even eating disorders. If parents worry that their children suffer from negative body image, they should try changing how they talk about food.
"To help our kids to develop a healthy relationship with food and fitness we have to develop a health relationship with food and fitness," said Gilboa. "It is good that we want to be fit and healthy but those are the words we need to use. I am exercising to be fit. I am making these food choices to be healthy."
And, Kearney-Cooke said if parents think their children have eating disorders they need to get treatment right away.
"They no longer have kind of a healthy relationship with their body and eating," she said. "If you have kids restricting ... it can lead to poor nutrition, it can lead to difficulty learning."