Cher has pledged to help a 96-year-old woman return to her home in Northern Virginia.
Edith Hill and Eddie Harrison, 95, first made headlines in September 2014 when their late-in-life wedding was deemed legally problematic.
According to the Associated Press, the couple were forced to separate after a court dispute that questioned Hill's mental capacity. Hill had mild dementia when she married her husband.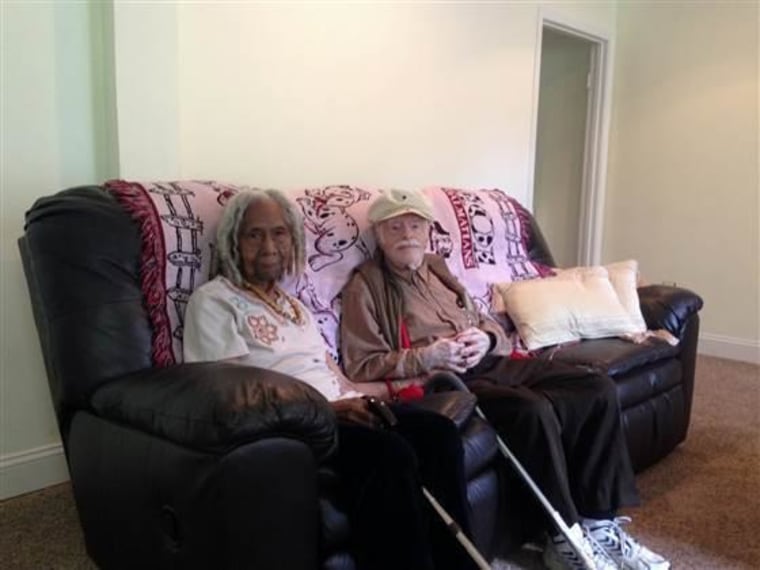 In December, a court-appointed guardian for Hill requested that she be moved to Florida to live with her daughter. Harrison stayed in Virginia and unfortunately died later that month.
Cher said she saw the couple dancing on a TV news report and was moved by their love. She was then angered when she found out that Hill was removed from her house with Eddie and forced to move to Florida.
The "Believe" singer promised to help pay for the upgrades needed for Edith's home in Virginia so it is safe for her to move back. She also offered to pay for Hill's medical expenses.
In early March, after Cher offered to pay for the repairs, a judge ordered that Hill should return to Virginia, where her other daughter lives, once the improvements are finished.
Cher told AP, "This whole thing is a travesty, what happens to old people. Once they do the repairs and she comes back home, it's going to be bittersweet because she only wanted to be with him."
This article was originally published Mar. 20, 2015 at 4:01 p.m. ET.