Legendary musician Charlie Daniels, best known for his award-winning song "The Devil Went Down To Georgia," continues to perform over 90 shows a year, despite numerous health struggles in his life. Now the 77-year-old Daniels is on tour for his new Bob Dylan tribute album, "Off the Grid — Doin' it Dylan." Daniels shares how he has triumphed over cancer and heart disease and still wows fans across the country.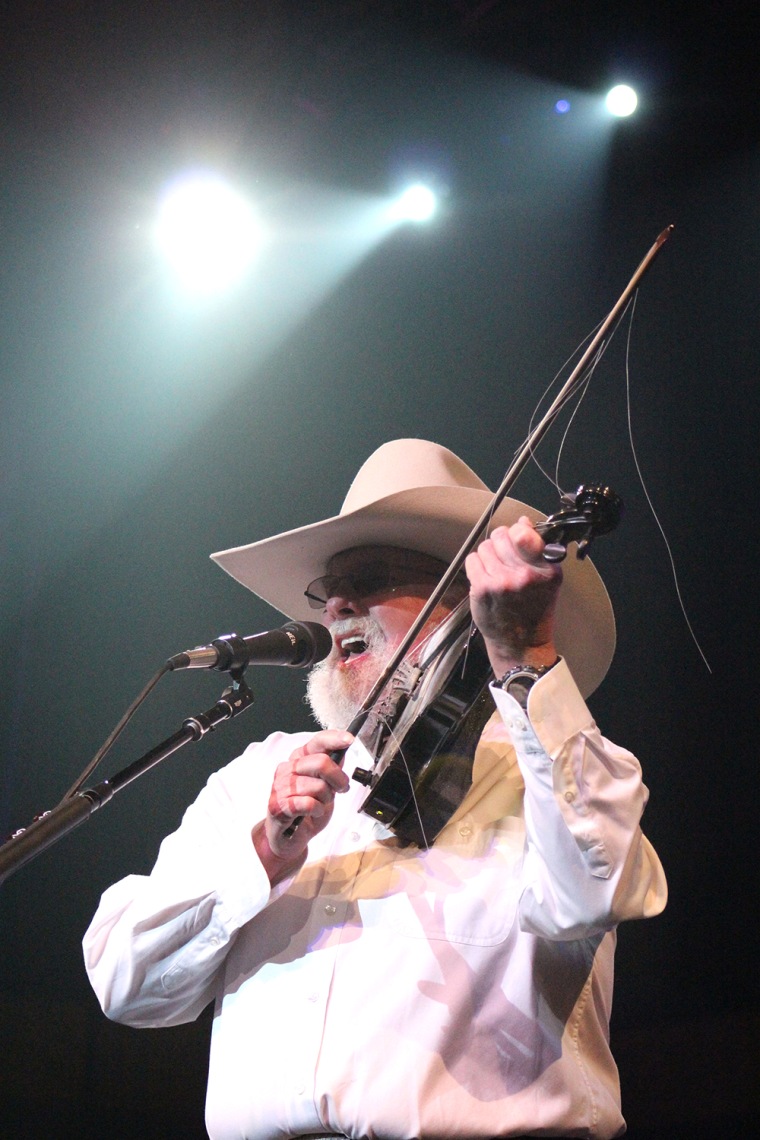 Having been born in 1936 in the days before the advent of penicillin, or any of what became known as wonder drugs, I probably have a little different type of appreciation and respect for the exponential advances that have taken place in the medical field in the last several decades.

And having been the beneficiary of the results of many of these medical advances makes me a hands-on witness and a walking example of their effectiveness.
I suffered the usual scrapes, bruises and maladies in my early years, cut a phalanx off the ring finger on my right hand in high school when I got careless with a table saw and had a serious bout with measles when I was very young. The resultant high fever damaged my sight and put me in glasses my next school year.
But the first catastrophic medical incident I ever had was tangling with a post hole auger in 1980, causing three complete breaks in the bones of my right arm, one above the elbow, which was to incapacitate me for four months. It made me a much more careful man with a great respect for the inhumanity of machines.
In 2001, I was diagnosed with prostate cancer. It was successfully treated and I have been totally cancer free for over 12 years. Here I would like to add a word of caution to those males reading this who think just because you haven't passed the middle age mark you're not susceptible to prostate cancer. It can happen to you. 
In 2010, I was 20 miles up a mountain snowmobile trail in Colorado when my left extremities started going numb and I knew something serious was happening to me. To make a long story shorter, I got back down the mountain and was rushed to the hospital in Durango, Colo. I was diagnosed with stroke, given a blood clot buster shot and air lifted to Swedish Hospital in Denver, where state of the art diagnostic and treatment procedures were administered.

Today, due to the grace of God and excellent medical attention, I have only a small amount of residual effect from the stroke in my left arm and hand.
For about two years, I went to my doctor with occasional periods of weakness and feeling as if I had the flu only to be examined without finding any cause for the condition. In the ensuing two years, we went through exhaustive tests trying to isolate the cause for my problem to no avail.
Finally, one day I went to the critical care clinic, had an EKG and found that I was suffering with an atrial fibrillation, or uneven heart rhythm commonly known as AFib. I had had this condition for a couple of years, but due to the periodic nature, it had never shown up on any of our earlier heart examinations.
The simple answer was a pacemaker and some additional heart rhythm medicine taken orally. I have had my pacemaker for a year now. It is unobtrusive and doesn't change my lifestyle at all except I have to be careful around high-wattage electricity.
What's happened in medical science in my lifetime is truly mind boggling -- so much suffering alleviated, so many lives improved and changed, and I speak as one who knows through experience.
I always remember that the doctors treat and God heals, an unbeatable combination.