Living with severe autism and a condition that hinders verbal communication, Carly Fleischmann proved that being "Speechless" wouldn't stop her from conducting an inspiring and funny interview with Channing Tatum.
In a YouTube video kicking off her "Speechless" interview series Friday, the "Carly's Voice" co-author sits down with the "Magic Mike" star, and has the actor cracking up within seconds.
"I would like to introduce you to my first guest ever!" Fleischmann tells her YouTube audience with the assistance of a computer and tablet. "He has been a stripper, a police officer, a secret agent, a reporter, a boyfriend to many, and soon he will dump his wife to be with me."
Tatum laughs as he fields her first question: "Would you date a 21-year-old person with autism?"
Stroking his chin, the husband of actress Jenna Dewan Tatum hypothesizes, "Yes, if I got permission from my wife."
MORE: Channing Tatum gives wife pedicure: 'Yes ... he is this awesome'
Fleischmann takes his answer to another level. "All right," she replies, "I've got my lawyers working on your divorce papers as we speak!"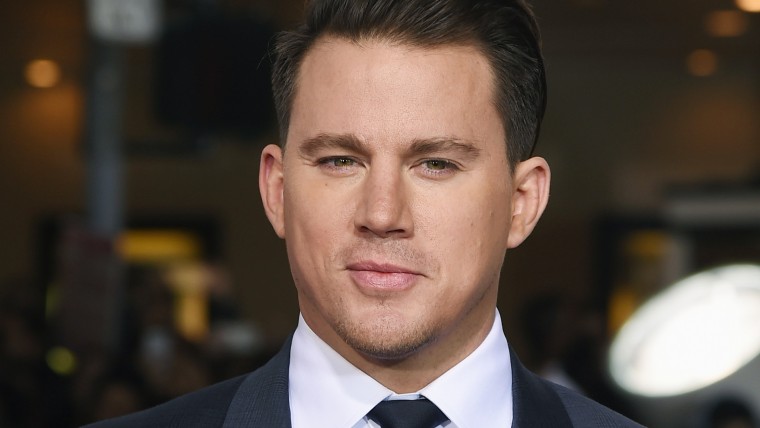 The first installment of "Speechless" had been viewed more than 650,000 times as of Wednesday afternoon.
According to the website for Fleischmann's book, at age 2, she was "diagnosed with severe autism and an oral motor condition that prevented her from speaking." Doctors feared she'd never intellectually develop beyond the abilities of a small child, but at age 10, while working with therapists, she typed "HELP TEETH HURT" on a laptop. From that breakthrough moment on, according to the site, she began to communicate more effectively.
MORE: Channing Tatum pours heart out to 'magical' wife, Jenna Dewan Tatum, on Instagram
Those communication skills are showcased in her conversation with Tatum, who answered her questions about his marriage, his daughter Everly, his childhood and his career. Regarding that last category, Fleischmann wondered if he'd ever struggled to be taken seriously as an actor.
"I find it hard to make people take me serious at all, ever," Tatum noted. "I'm really lucky my parents are two good-looking people."
Fleischmann commended Tatum for helping her "dream of being a talk-show host" become a reality. "Thank you, Channing, for this once-in-a-lifetime interview," she added. "My bags are at your house and I'm ready to move in!"
MORE: Channing Tatum flusters a stranger on Jimmy Kimmel by whispering sweet nothings
Tatum returned the thanks, kissing the top of her head four times.
"You are so sweet," he said.
Follow TODAY.com writer Chris Serico on Twitter.