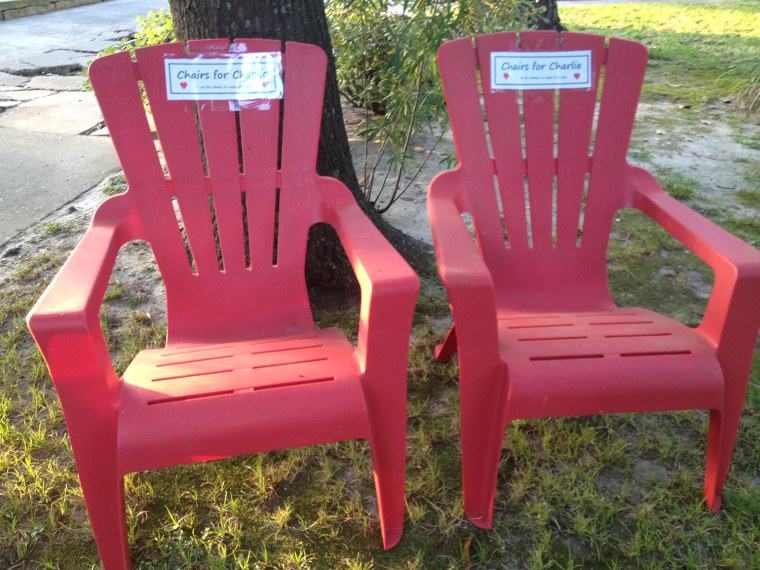 Walking his two Yorkshire terriers has become a meaningful part of Charlie George's daily routine since he was diagnosed with leukemia nearly three years ago.

It's the only exercise the former bike rider can do. He loves the outdoors, and covering the big, two-block loop near his Houston home gives him a chance to socialize with neighbors during the day while his wife is at work.
"I like to get out," said George, 64. "It energizes me, and it makes me more positive."
Neighbors, though, have noticed him having a hard time lately, unable to complete the walk at times.
"My neighbors, I guess, noticed I wasn't going the whole way around the block," George said Tuesday between a morning walk and a hospital appointment. "They noticed that I struggled."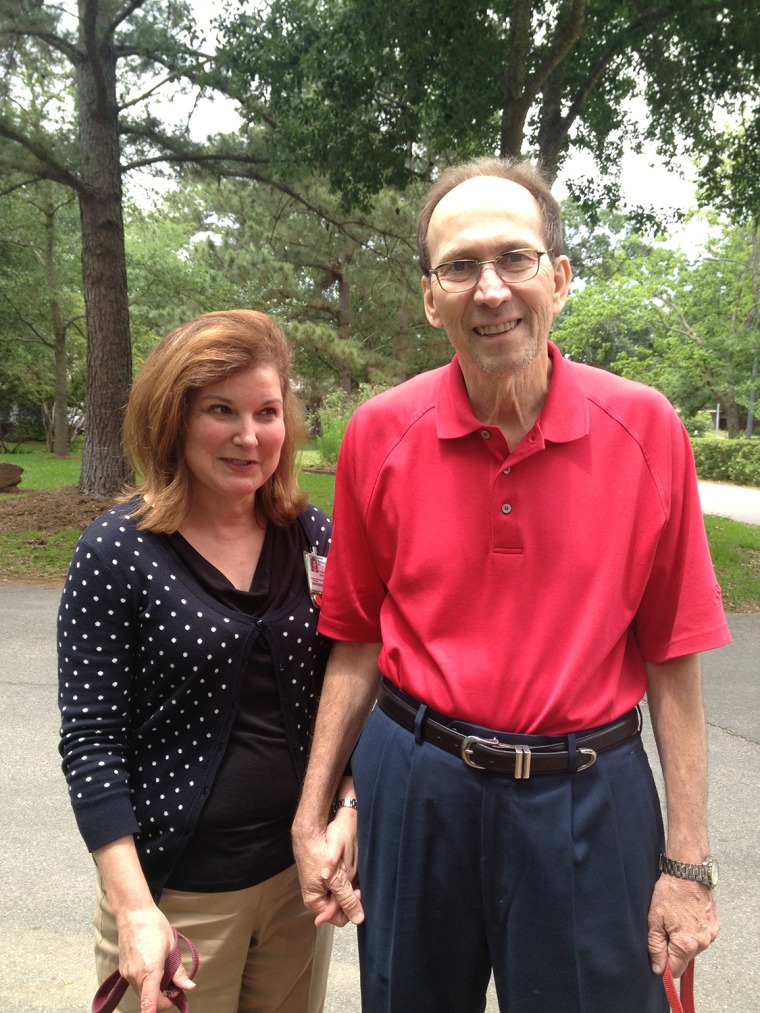 One neighbor, Shellye Arnold, decided to offer her support. About two weeks ago, she left a chair in her yard for him and attached a sign reading, "Chairs for Charlie … or for others in need of a rest." It gave George not only a place to sit if he needed to, but was a morale booster as well.

"It kind of blew me away," said George, a cost estimator who has had two rounds of chemotherapy. "It really surprised me. It's just real thoughtful that your neighbors would watch over you and want to try to help you. It's touching."
Arnold emailed neighbors and asked them to follow her lead. Soon, 20 to 30 more chairs — folding chairs, plastic chairs, Adirondack chairs — appeared along the streets near the home where George has lived with his wife, Sandra, for the past decade. Arnold's wife, Tina Sabuco, made the printed signs, and neighbors are still stopping by to pick them up.
"There were chairs up and down the street," George marveled. "It happened pretty quick."
"They symbolize the love the neighbors have for us," Sandra George said.
Arnold was moved to act after noticing George standing in her yard alone one day with his cane. He declined her offer of help but said he was unable to keep walking, and was waiting for his wife, Arnold recalled.
"I was thinking, 'It would be really nice if Charlie had a chair. I'm going to put one out for him,'" she recalled. "Then I thought it would be really nice if Charlie had chairs throughout the street, and I knew my neighbors would do that for him."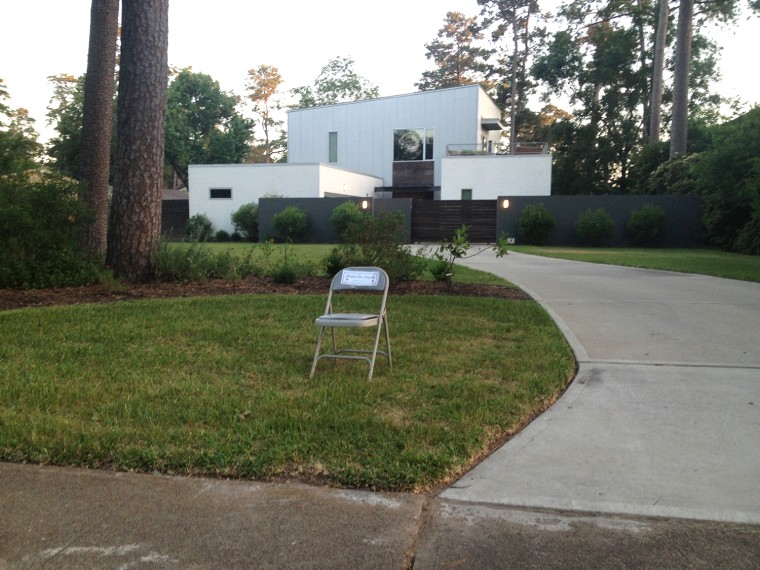 The chairs were left out immediately, Arnold said, with some homeowners adding an extra chair for Sandra, and others setting out water bowls for the couple's dogs.

When George stops to sit down, the homeowner often comes out for a chat.
"It has the added benefit," George said. "I get to take a little break and I get to socialize a little bit."
Eventually, he hopes to sit in all of the chairs.
"Twenty chairs is a lot of sitting," he joked. "My whole purpose is walking."
But simply knowing they are there is lifting his spirits.
"We don't have to sit in them to get energized," George said. "The thought of putting those chairs out makes you think about that there are other people and they care about you and watch out for you and try to help."