Chad Carr, whose Facebook page inspired prayers from around the world, got "amazing news" from doctors this week. The virulent brain tumor, one that was expected to kill him within a year, has shrunk by 90 percent.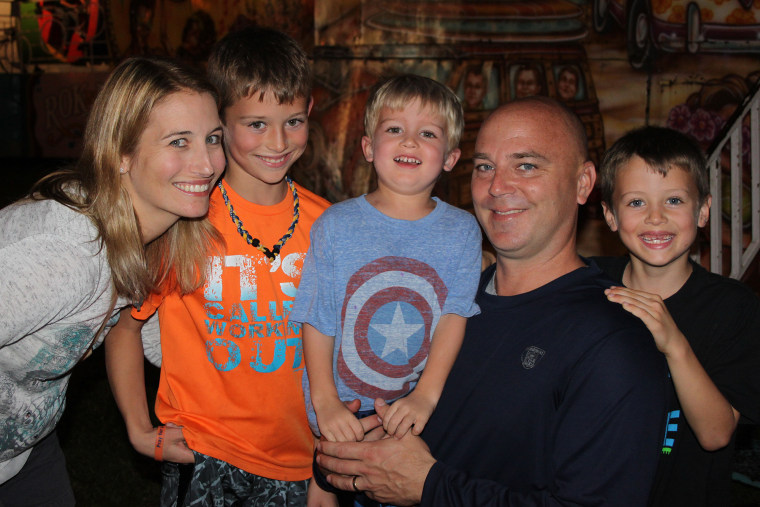 Since September, the 4-year-old grandson of renowned Michigan football coach Lloyd Carr has received 30 rounds of radiation treatment and finished a month-long clinical trial with an inhibitor drug.
His parents, Jason and Tammi Carr of Ann Arbor, postponed getting the results of his post-radiation brain scan until after Thanksgiving. But on Dec. 1, they got good news.
"When we walked in the room, the doctors were smiling ear to ear," said Tammi Carr, 39. "This is as good as it gets."
"We have been asking the world to pray for him," she told TODAY. "God has been in this from the beginning. We knew it."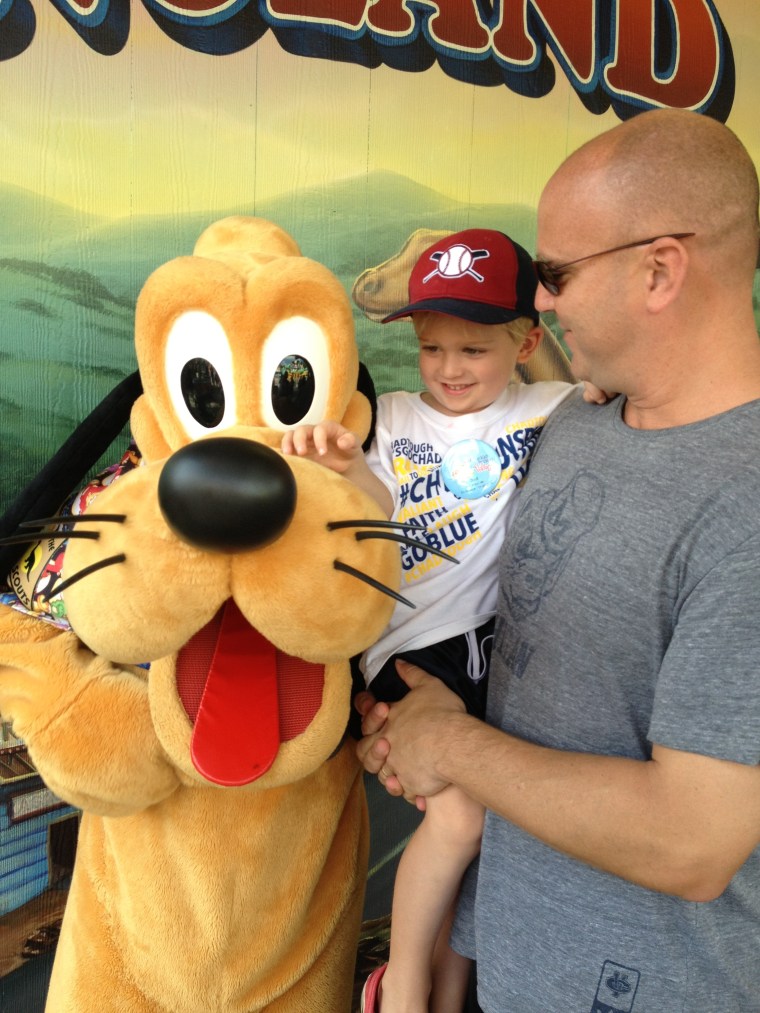 Today, Chad is symptom free and at home after being treated at University of Michigan's C.S. Mott Children's Hospital for an inoperable brain tumor, the same kind that struck 19-year-old St. Joseph's basketball player Lauren Hill.
The cancer, diffuse intrinsic pontine glioma or DIPG, is one of the deadliest, and little progress has been made in survival rates.
"He's not out of the woods yet," said his mother. "But for DIPG, it's amazing. We can see some light and we need people to keep praying."

The Carrs turned to social media for help when Chad was first diagnosed, four days before his birthday in September. They created the Twitter hashtag #ChadTough and the Facebook page "Pray for Chad, and asked as many people as possible to pray for her "precocious, beautiful, smart" boy.
The publicity surrounding the #ChadTough campaign has raised more than $100,000 for pediatric brain cancer research at C.S. Mott, according to Carr.

The family just returned from a trip to Carr's native Miami, staying at Give Kids the World Village, visiting Sea World, Disney World and other attractions as part of the Make a Wish Foundation.
"They make a dream world for kids," said his mother. "There is Christmas once a week and gingerbread houses and ice cream parlors open all day. We spent two weeks with family, gearing up for the results."
Those results were better than the family expected.
"We had a great feeling that things that were happening were good," said Chad's mother. "But the 90 percent number blew us away."
Chad's brothers, CJ, 9, and Tommy, 7, were also thrilled with the news. "They call it 'Chad's boo boo' and we say, 'God is making his boo boo get better,'" said Carr. "Chad really doesn't get it, and that's a blessing."
The family is waiting to hear if Chad will be accepted into a clinical trial at Memorial Sloane Kettering Cancer Center in New York City. There, 17 children with the same brain cancer are getting targeted treatment through surgery, according to Carr.
Brain cancer is one of the leading causes of death among children, according to the American Cancer Society, and brain stem cancers are especially deadly and difficult to treat with traditional chemotherapy.
Radiation can slow down Chad's cancer, but in most cases, it recurs in a year to 18 months.
"Basically, there is very little funding for Chad's cancer because it is so rare," said Carr. "They are using treatment options from 30 years ago. All the funding is coming entirely from grassroots and families who have lost children."
Carr said she is still hoping for a miracle. "We keep moving forward and are still asking for prayers."