While the world was researching how to stay safe from COVID-19 in 2020, Joel Bervell noticed something many people missed.
Pulse oximeters, which measure a person's blood oxygen level, were being touted as a tool to help people with COVID-19 determine if they needed to go to the hospital. But the devices can overestimate oxygen levels on people with darker skin, Bervell read in a study. In other words, the device is more likely to tell a Black person their levels are normal when they're actually low and need medical care.
"I was already thinking a lot about racial issues and how they related to medicine," Bervell, a medical student researching orthopedics at Johns Hopkins Medicine in Baltimore, Maryland, tells TODAY.com. So he decided to share what he learned on TikTok because it had real implications for Black people with COVID-19.
"It ended up going viral, getting over a half million views. It had hundreds of thousands of comments from people saying either, as a physician, they didn't know about it, or as patients saying, 'I actually noticed this on myself,'" Bervell recalls. "From there, I started looking into other ways that medicine unfortunately overlooks communities of color."
Since then, Bervell has shared numerous TikToks exploring racial disparities in medicine. While he gets ideas from medical school, sometimes people suggest topics for him to address. He approaches each subject as if he were sharing a story with his family.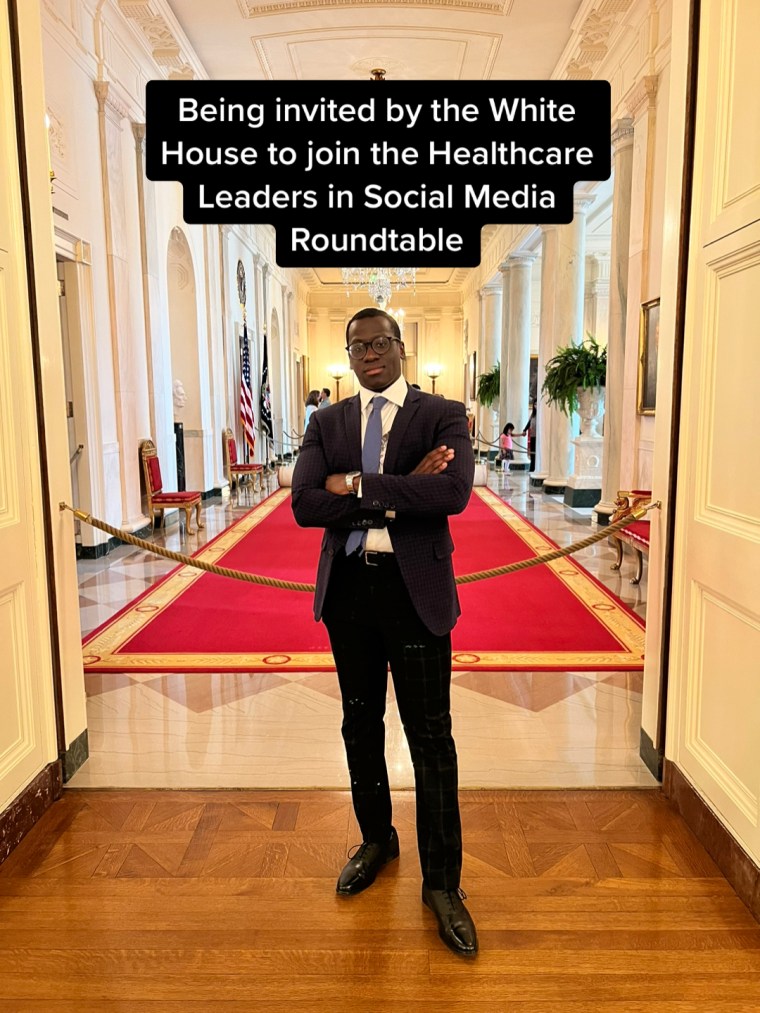 "By posting these videos and having this impact, I'm helping people that are like my family. They may look like me, but they may not have access to physicians who can talk them through this," he says. "I feel very humbled to have this position and have a platform."
One of the things that he finds most surprising after examining racism in medicine for three years is how it's built into medicine.
"There are literally equations that embed racism (in medicine), and depending on your race, it will impact your care," Bervell says. "Not because of the doctor per se, but because it's literally built into an algorithm."
He shares a well-known example, the GFR equation. 
"Most physicians didn't even know that there was an equation that (estimates) how well your kidneys are assumed to work based on your race," he says. "(It) essentially assumed that all Black patients had better kidney functioning than any other race."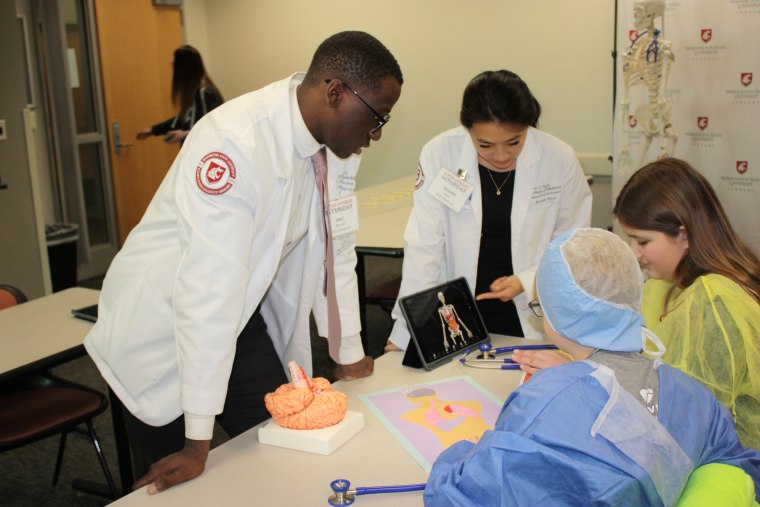 That meant that Black patients often weren't considered for kidney transplants because the equation assumed their kidney function needed to be worse than patients' of other races for treatment, he says. This has recently changed, so there's no correction for race. Still, there are other examples of "racial correction" in medicine. 
"In pulmonology, there's something called spirometry. It's a test that understands how well your lungs are functioning," he says. "But ... there's a racial correction that assumes that all Black patients and Asian patients have lower lung functioning than any other race. That means those two populations have to show worse lung functioning in order to diagnose something like asthma or obstructive pulmonary disease."
Sometimes these myths are so pervasive that doctors and medical students don't even know that they're endorsing misinformation, Bervell says. A 2016 study found that Black patients received less treatment for pain because medical professionals believed Black people didn't experience pain as much as other races.
"The crazy thing was 50% of the surveyed medical students and medical residents endorsed at least one of those false beliefs," he says.
While seeing all the built-in racism in medicine can feel discouraging, Bervell thinks that the field is changing.
"When you look at the timeline, a lot of the changes in medicine have been happening the past three years," he says. "It's partly from the COVID pandemic. It's probably from the George Floyd protests, which opened up a lot of people to talk about these discussions on a national stage."
Bervell feels hopeful for the future. He notes that in 2020 the American Medical Association "said that racism is a threat to public health."
"A lot is being done right now in order to make sure that we reflect these sins in medicine," he says.