If you thought Princess Leia was tough as the leader of the Rebel Alliance in old "Star Wars" flicks, trust us, she's got nothing on star Carrie Fisher.
Sure, Leia could wield a blaster at baddies better than most, but all Fisher needs is a keyboard — a point she proved when she took body shamers and ageist trolls to task on Twitter Tuesday.
The actress has had it with unsolicited comments about how her looks have changed between the early "Star Wars" films of the '70s and '80s and the new "Force Awakens" installment.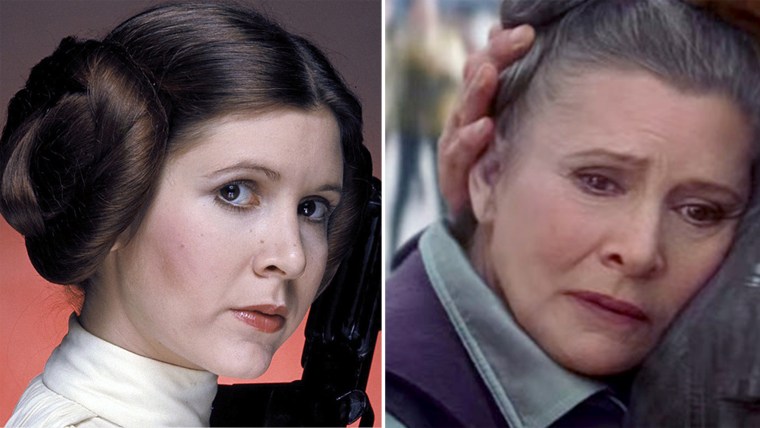 For those who find parts of her emoji and abbreviation-filled post difficult to discern, it translates to this: "Please stop debating about whether or not I aged well. Unfortunately, it hurts all three of my feelings. My body hasn't aged as well as I have."
You can probably make out that last line just fine on your own.
MORE: Carrie Fisher of 'Star Wars': I was pressured to lose weight for 'Force Awakens'
And that wasn't all she had to say.
After explaining that she simply thinks of her body as a "brain bag" that takes her where she needs to be, she said that her critics are missing the point.
Which is to say, "Youth and beauty are not accomplishments. They're the temporary happy byproducts of time and/or DNA. Don't hold your breath for either."
MORE: Anna Paquin shuts down body shaming with tweet
And don't hold your breath if you're a hater waiting for Fisher to take your comments to heart. She summed up her feelings for them by retweeting another message: "A long time ago in a galaxy far, far away ... someone else might have given a [expletive]."
Follow Ree Hines on Twitter.