Cant Find Your Makeup? Favorite cosmetic discontinued? Here's how to find discontinued makeup from major cosmetic brands.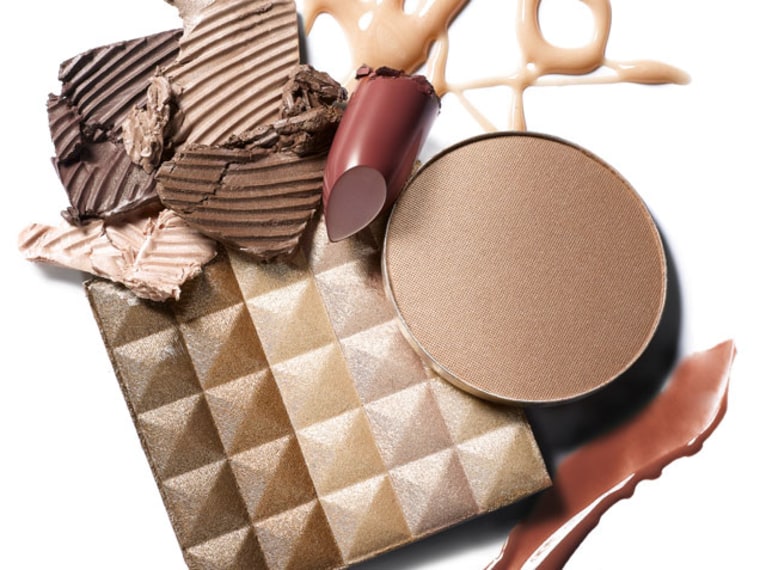 While it's certainly not as devastating as a breakup, pink slip or rained-out vacation, finding out that your favorite shade of lipstick, eye shadow or foundation has been discontinued can sometimes feel like a terrible loss. When I discovered Clinique had discontinued my favorite line of eye pencils, Quick Eyes, I was devastated. But a little research revealed that Clinique, along with other Estée Lauder brands, sells its discontinued items directly to the consumer. And they're not alone. Other cosmetic companies, like Hard Candy, Benefit and Revlon, send theirs to outlet stores and discounters. And a little Web surfing turns up closeout and auction sites that offer out-of-stock makeup. Even if you hit a dead end with those options, there's still hope: The store called Three Custom Color will duplicate almost any cosmetic, except pencils and nail polish, from a tiny sample. Here's more:
To find products from Estée Lauder brands (e.g., Clinique, Prescriptives, Bobbi Brown, MAC, La Mer, Origins, Jo Malone, American Beauty, Good Skin)
The Gone But Not Forgotten program offers discontinued items via Global Consumer Communications, (800) 216-7173. M.A.C has a Goodbyes page for about-to-go products.
To find products from Chanel
Customer service, (800) 550-0005, will search its free standing boutiques for the discontinued item and will call within 24-48 hours if it's located.
To have products made by Three Custom Color
This Manhattan company will recreate your favorite item from a dime-size sample, or custom-blend a shade to match a photo or swatch in about two weeks (plus shipping time). "We match color, texture, coverage and effects like shimmer," says cofounder Chad Hayduk, whose products are unscented and formulated for sensitive skin. Did you run out before you could save a sample? Their archive of products (which is heavy on lipsticks) dates back to the 1930s and may have it. Your item will be catalogued once you order for future purchases. Their prices are $60 for (2) lipsticks or lip glosses; $77 for (2) loose powder; $60 for (2) creme blush; and $60 for (2) mini pressed powder, shadow or concealer and $54 for brow gel. Visit threecustom.com or call (888) 262-7714.  
Other Resources
Check out dollar stores, flea markets, garage sales and online auction sites like eBay and Yahoo, and e-tailers like buymebeauty.com for more discontinued cosmetics.