If you're like most women, you've probably been wondering: What's the deal with menstrual cups?
Well, "Fuller House" star Candace Cameron Bure is here to tell you all about them.
The actress took to Instagram stories on Saturday to give her a candid review of the device (you can try one for yourself below), which is a flexible silicone cup inserted into the vagina to catch the flow of menstrual bleeding.
So what did she think?
In a nutshell: "How did I like the menstrual cup? I loved it," Cameron Bure said. "I loved it."
In an Instagram story, the actress went on to describe her first day with the cup, explaining how, even after a vigorous exercise while filming an episode of "Fuller House," "there was no leakage, no spotting, no nothing."
Bure, who made sure to say that her post was not sponsored, described first hearing about menstrual cups and her reluctance to try one. "That sounds really nasty, and I don't want a cup up in there," she recalled.
But she discovered the menstrual cup worked for her.
"You have to find the brand that fits your body," she explained, describing online quizzes that let women evaluate different brands. "I'm not going back to tampons, just knowing how much better [the cup] feels in my body."
"I feel like a sex-ed teacher," she laughed.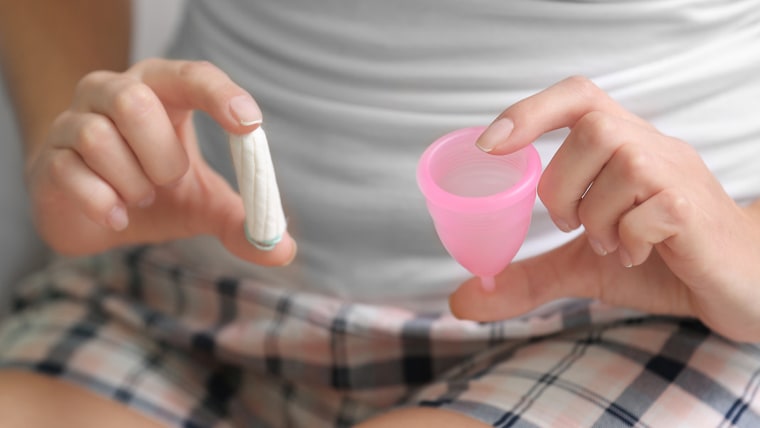 Like any feminine hygiene product, there are risks and considerations. One study found that menstrual cups are slightly more risky than tampons when it comes to the risk of toxic shock syndrome.
Dr. Gerard Lina, professor of microbiology at the University Claude Bernard in Lyon, France who coauthored the study on TSS, suggests no more than 6 hours.
While the menstrual cup may not be for everyone, it's a game changer for Bure.
Bure also answered questions she was receiving on social media, one of the most popular being: Am I still a virgin if I use a menstrual cup?
"The answer is 'Yes.' Your sexuality is not determined by what type of menstruation device you use," she replied. "It does not affect your sexuality, your virginity."
"Don't be embarrassed to try it," she encouraged.
This article has been updated to reflect that the menstrual cup is not a new medical device. In addition, an earlier version did not include potential health risks associated with use of the menstrual cup.