The patient has become the caregiver.
In a true role reversal, a 24-year-old Georgia woman has started a job as a pediatric oncology nurse — at the same hospital where she was treated twice for cancer as a child.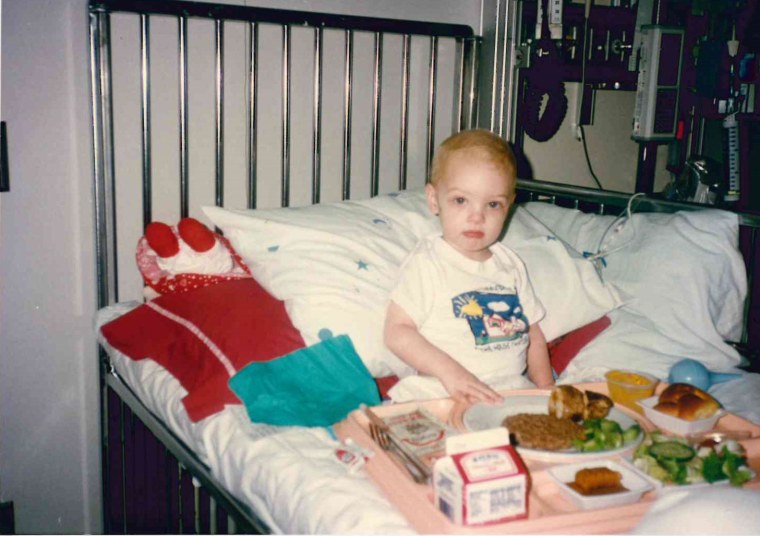 It's only been two weeks since Montana Brown began working at the Aflac Cancer and Blood Disorders Center of Children's Healthcare of Atlanta, but she told TODAY that already the job is "more than anything I could ask for," adding: "It's so cool to just be at the place where I was treated and to have an influence over the kids and to be an inspiration to them."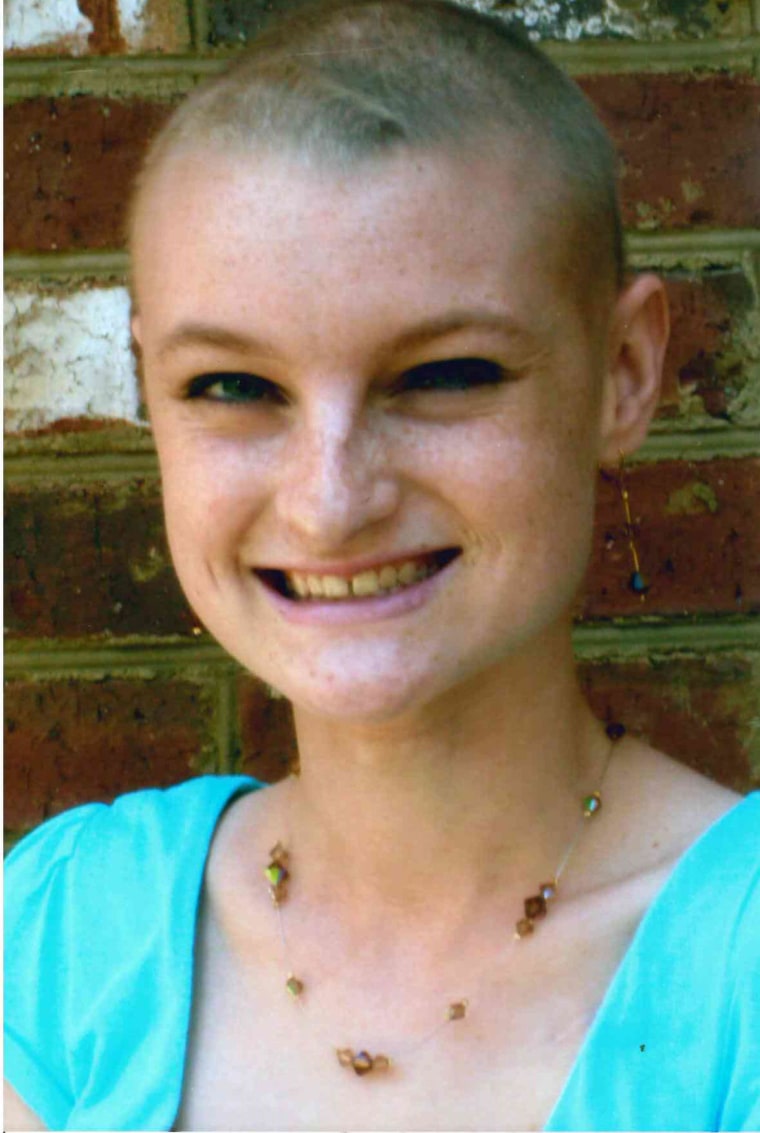 Brown was just 2 years old when she was diagnosed with rhabdomyosarcoma, a rare type of cancer that affects connective tissue. She underwent chemotherapy for a year and went into remission for 13 years.
But at the age of 15, she was diagnosed again with the same cancer and had to undergo chemotherapy for yet another year. It was particularly hard, recounted Brown, because her family recently moved and she was attending a new high school. She was also told that she had to stop competitive cheerleading, one of her passions.
But during that difficult time, Brown said she remembered just how compassionate the nurses were at the Aflac Cancer Center. A few staffers were still there from when the teenager battled cancer as a toddler. Brown, who has been in remission since, decided shortly after her second treatment that she wanted to give back — and give comfort — in the same way the nurses did with her when she was in the hospital.
"Around 10th or 11th grade, I started thinking about what to major in," Brown told TODAY. "I knew I wanted to help people and I knew that I wanted to use my story to help others and give them hope and inspiration. The more that I thought about it, I knew being a pediatric oncology nurse would be the greatest field for me." She received a degree in nursing from Augusta University last year.
Caroline Rooke, the hematology and oncology nurse manager at the Aflac Cancer Center, told TODAY that Brown's experience battling cancer makes her a special part of the team.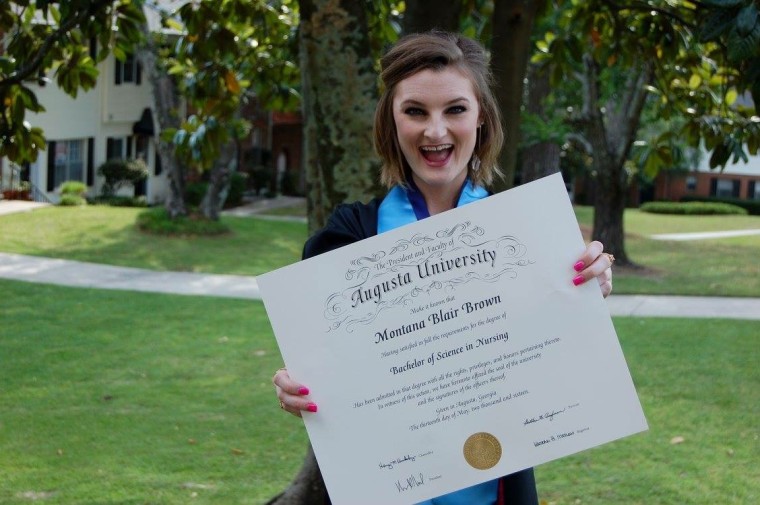 "After meeting Montana, knowing her story and hearing her response to her own journey, we knew that she would be the next best addition to our team and would enhance the care experience that we can offer our patients," said Rooke.
"I love the fact that I can I say, 'I know exactly what you've been through; I've been there,'" added Brown. "I think it makes me and my patients form a better bond and it helps me be more relatable to them and helps them calm their nerves and ease their anxiety."