In January, Kayla Parsons learned she had an aggressive form of breast cancer. The 26-year-old left school and moved home to Kentucky for treatment. The chemotherapy and a targeted treatment for HER2-positive breast cancer attacked the disease, but also left Kayla feeling insecure about the changes in her body.
She lost all her hair, including her eyebrows and eyelashes, and she struggled to use fake eyelashes.
"Anyone at any age would be overwhelmed," Parsons told TODAY. "I was just getting started with my life."
Then, an unhappy experience at a make-up counter compounded her anxiety.
Kayla had found solace by talking with cancer survivors who recommended she take pictures before the mastectomy, scheduled for July 26.
"To remember what I was like before I lost my natural breasts and my body changes forever," she said.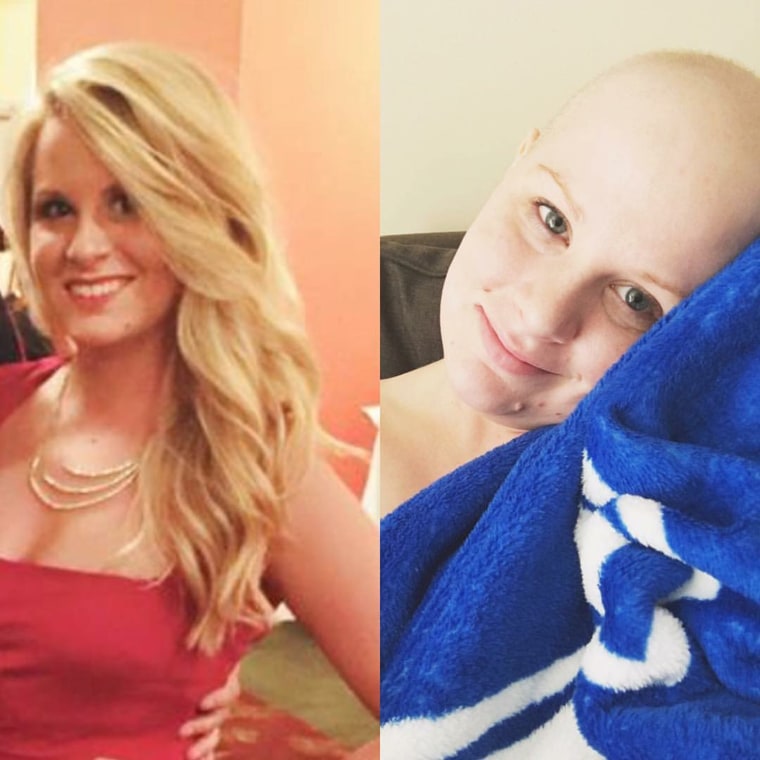 Her friend, Shamber Perry, offered to take professional photos and Kayla wanted her make-up professionally done.
"I suck at make up and I don't have eyelashes and eyebrows anymore," she said. "I wanted a day to feel pretty and I wanted a day where I didn't feel like a patient and feel sick."
A week before the June 17 photo shoot, Parsons visited the MAC Cosmetics counter at the Macy's in Huntington Mall in West Virginia. Because she was three weeks away from her last chemotherapy treatment, her immune system was still weak — she asked if the make-up artist could use new brushes and wear a mask. The employees said yes and even mentioned they had masks, she recalled.
Relieved, Parsons scheduled an appointment.
An hour before the visit, an employee called and said they couldn't use new brushes, but offered to clean them twice, she said. Parsons still felt comfortable so she and best friend Alicia Staniford headed to the mall. About 20 minutes before the appointment, the manager called: the employee didn't feel comfortable wearing a mask. But Parsons could wear one.
"I can't get my make-up done with a mask on," she said, devastated. "I thought we were going to be taking the pictures eyebrow-less and eyelash-less."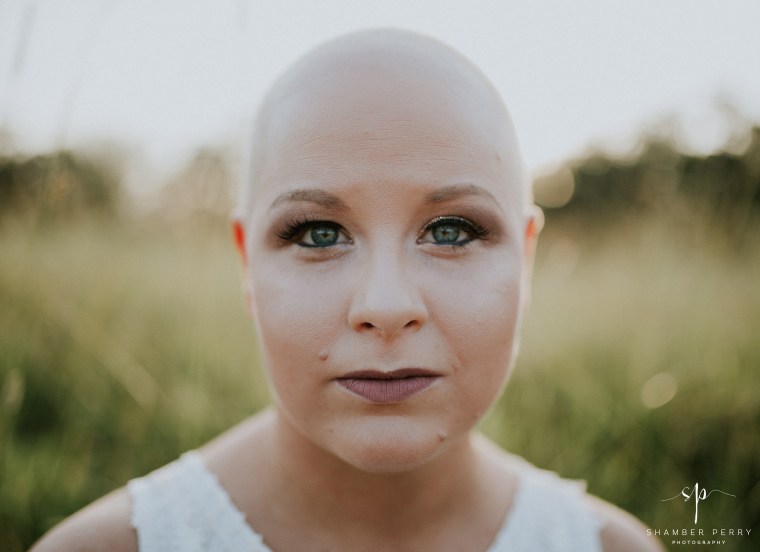 'It was a very beautiful thing they did'
So, the women went to Ulta. Kayla cried as her friend explained what she needed. The employees demonstrated how they cleaned their brushes, but then the manager told the make-up artist to use new brushes and unused make-up.
"They clearly knew what was going on with me because I had no hair," she said. "They prioritized my health without making me feel like a patient … It was a very beautiful thing they did."
Staniford, who shaved her head in solidarity, wrote about their experience on Facebook — which has been shared more than 80,000 times.
"They have been so nice and helpful," she wrote.
When reached for comment, MAC provided this statement to TODAY:
"We were very sorry to learn about Kayla's experience. We contacted Kayla personally to extend our sincerest apologies. Her experience is not in accordance with MAC's service philosophy, which puts professionalism, courtesy and graciousness paramount in all of our consumer interactions. We are investigating the incident very seriously and reiterating policy with our artists to ensure better adherence to our service model."
While the makeover helped Parsons feel more confident, she still wrestled with self-doubt.
"I had really long blond hair. My hair is what I associated with beauty," she said. "Even with the make-up on, I felt so vulnerable."
When she viewed the pictures, she saw herself differently.
"I felt pretty for the first time in five months," she said. "It made me feel strong."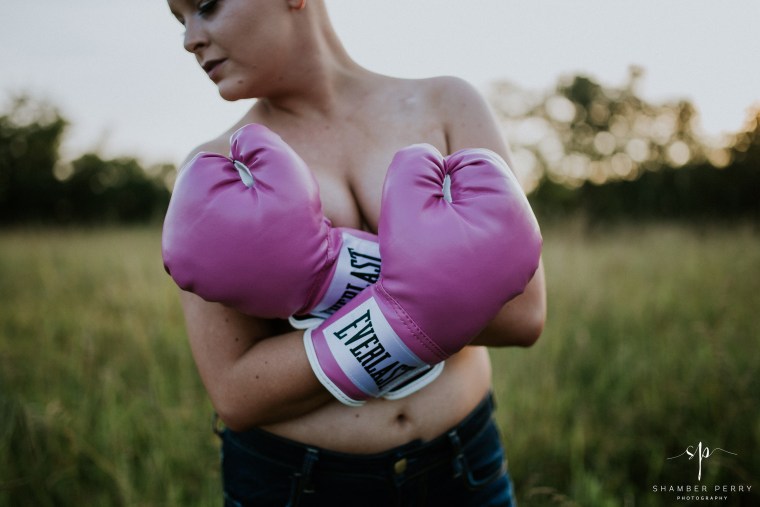 Kayla is still struggling with her cancer — with the double mastectomy, doctors will also remove her right lymph nodes. Radiation may follow, as well as breast reconstruction.
But she remains hopeful and positive.
"There are so many good people," she said. "I hope that somebody will look at these pictures and know you are not alone ... if you are going through something hard you can get through it."