From Bella Hadid to David Beckham, there's no shortage of celebrities who extol the healing virtues of crystals, claiming they bring everything from peace and happiness to saying they can soothe anxiety and even help battle physical ailments.
Former reality star Spencer Pratt tweeted that he dropped over $20,000 recently on what amounts to some rocks. While most of us would be happy to surround ourselves with pretty little sparkly things — if we had an endless supply of cash — is the crystal fanaticism grounded in reality?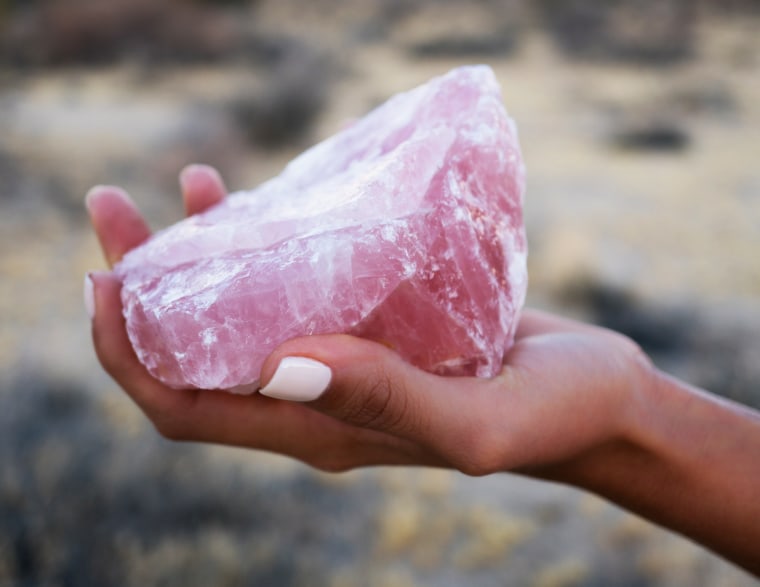 Can crystals really heal?
Well, it depends. It's said that crystals carry certain energies, and when they interact with your individual energy fields, or chakras, they can have a positive impact.
Scientifically speaking, there's no evidence to back that up. A 2001 study with 80 participants found that people holding real crystals and those holding counterfeit crystals both said that they felt certain sensations that they attributed to the power of the crystals. Those who conducted the study, however, attributed the sensations to the power of suggestion.
"Let's be clear: There is no magic. Crystals don't really work as advertised," said Stuart Vyse, a psychologist and author of "Believing in Magic: The Psychology of Superstition." "But people feel better using them, that's undeniable — that's why people continue to use them. [People are] given the illusion that they have control over things that they, in reality, don't have control over."
Beyond that one small study, there's been no scientific research looking at the supposed power of crystals. But, anecdotally, there are people who swear by them.
Who is buying into the hype?
For 13 years, clients have sought out New York-based Krista Mitchell, author of "Change Your Energy: Healing Crystals for Health, Wealth, Love & Luck," for crystal-healing sessions, in which she places a variety of crystals, chosen for their various energies, in a matrix on the client's body corresponding to the chakras, to address whatever issues they're facing. The most common issue these days?
"Stress," said Mitchell, adding that the popularity of crystal healing has exploded in recent years. "I recently read that we're in a stress epidemic. Traditional systems of support like doctors and therapists or outlets like the gym are not proving to be enough to support for people in their daily lives and to clear their heads, so people are opening their minds to crystals."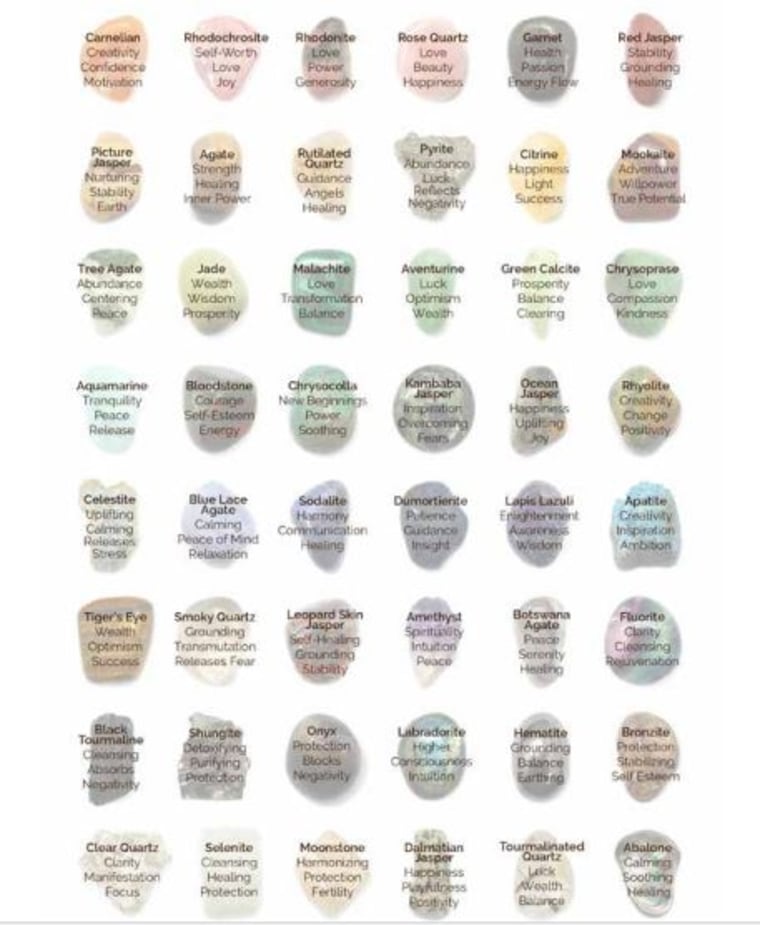 Mitchell is part spiritual adviser, part pseudo-therapist, spending much of her time listening to her clients and deducing the root cause of their anxiety or stress (though she insists on the clarification that she doesn't prescribe anything or replace actual therapy). She also works with clients battling serious illnesses.
"I've worked with cancer patients, HIV patients, who are not coming to me to be cured, they are coming for spiritual, emotional and energy support while also in chemo and working with doctors," Mitchell said. "The more overwhelmed, fearful, and desperate for positive change people are, the more they are open to different possibilities."
While naysayers may see this as useless snake oil, even Vyse says it can be beneficial, even if it's just a placebo effect.
"If you're suffering and you've done all the conventional stuff and still not healing, and you've followed all physician's directions, it makes people feel that they are doing something, not just waiting around. It's the sense that you're doing one more thing that could help," he explained.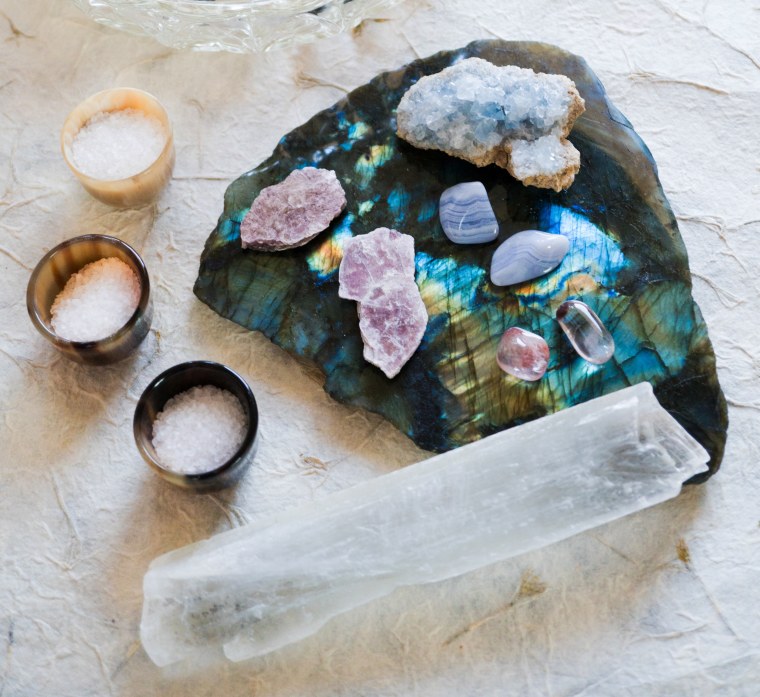 There's nothing wrong with believing...
Those who turn to crystals for self-help, for example, to unlock creativity, may also see results — though it may have nothing to do with the crystals themselves.
Vyse said that practicing the rituals around crystals may function the way rituals do for athletes before the big game. "These acts have a mantra-like affect, like a form of meditation, and that can be relaxing," he explained. "It takes your mind off whatever maybe worrying you and focuses your attention elsewhere."
That's exactly what Heather Askinosie, author of "Crystal Muse: Everyday Rituals to Tune into the Real You," a guide for incorporating crystals in one's life, said crystals do for her.
"When I can't get out of my head, I grab onto crystals, and it helps me to get back in the right state of mind," she explained. "I use it as a touchstone to tap back into myself and reconnect, so I can show up how I want to show up in life."
The key, she said, is having realistic expectations.
"If you believe grabbing a crystal will change your life, you're going to be really disappointed — the only one that can change your life is you," she noted.
She stressed that crystals are just one tool among many that can help people stop, slow down and realize they are connected to the earth and something bigger than themselves.
"A lot of people will say science hasn't proven that crystals work; but, science hasn't proven that they don't work either," said Askinosie. "Can science prove that when I put my bare feet on soil or grass I feel something? That's not just in my head. We need to feel. When we feel, we heal."