Camille Grammer has revealed she's been treated for cancer again.
The 49-year-old former "Real Housewives of Beverly Hills" cast member shared the news in an upbeat Instagram post that included a photo of her smiling in her hospital bed next to her physician, Dr. Beth Karlan.
Grammer, the ex-wife of "Frasier" star Kelsey Grammer, gave thanks to the doctor "for removing those pesky cancer cells."
"You are amazing!" she gushed, adding that she'd been diagnosed with squamous cell carcinoma, a common form of skin cancer.
"Thank God we found it early," Grammer wrote. "Early detection is key. My cancer was removed and I'm resting at home."
The reality TV alum went on to encourage fans to be vigilant about their own health, writing, "Ladies listen to your bodies. If something doesn't seem right go for a checkup. Don't put it off. Annual check ups are important."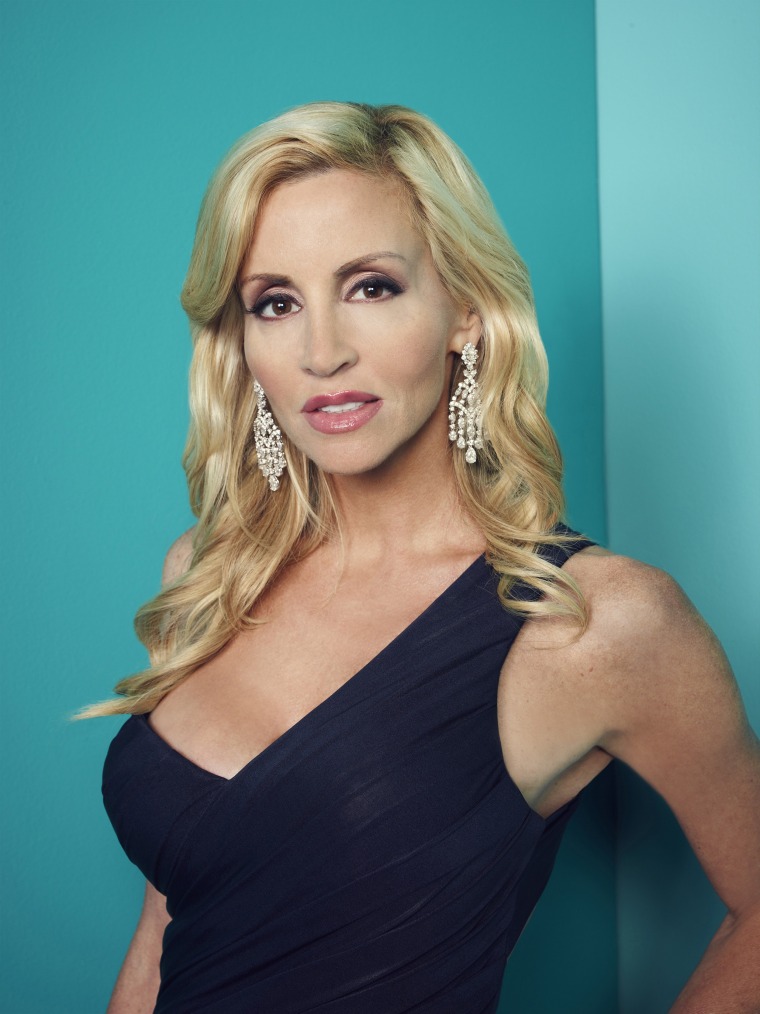 Grammer, who underwent a radical hysterectomy in 2013 after being diagnosed with early-stage endometrial cancer, added several hashtags to her post, including #cancerwarrior.
Grammer's not the only celebrity who's been treated for skin cancer this year.
In February, "Logan" star Hugh Jackman revealed he received treatment for another basal cell carcinoma on his nose. The 49-year-old Tony and Emmy winner has undergone multiple surgeries to treat his lesions over the years, each time urging fans to wear sunscreen to protect themselves.
Here's wishing Camille a speedy recovery!