Kaitlyn Bristowe shot to fame while appearing on "The Bachelor" in 2015. Fans loved her so much she was crowned the next Bachelorette, and in July 2015, she became engaged to her now fiancé, Shawn Booth, 29.
Today the former reality star is making headlines for a new reason: The 31-year-old woman is opening up about her decision to freeze her eggs.
"This is kind of a backup plan for us and for us to feel comfortable," Bristowe told ABC News. "It's kind of like insurance."
Bristowe is part of a larger trend of women deciding to take their fertility into their own hands — no matter how steep the cost may be.
Laci Texter, 30, had barely glanced at the menu during a recent family lunch when the topic turned to kids.
"So when are you going to have them?" her mother asked. Texter responded:
"If I'm not ready to have them by the time I'm 34, I'm going to freeze my eggs."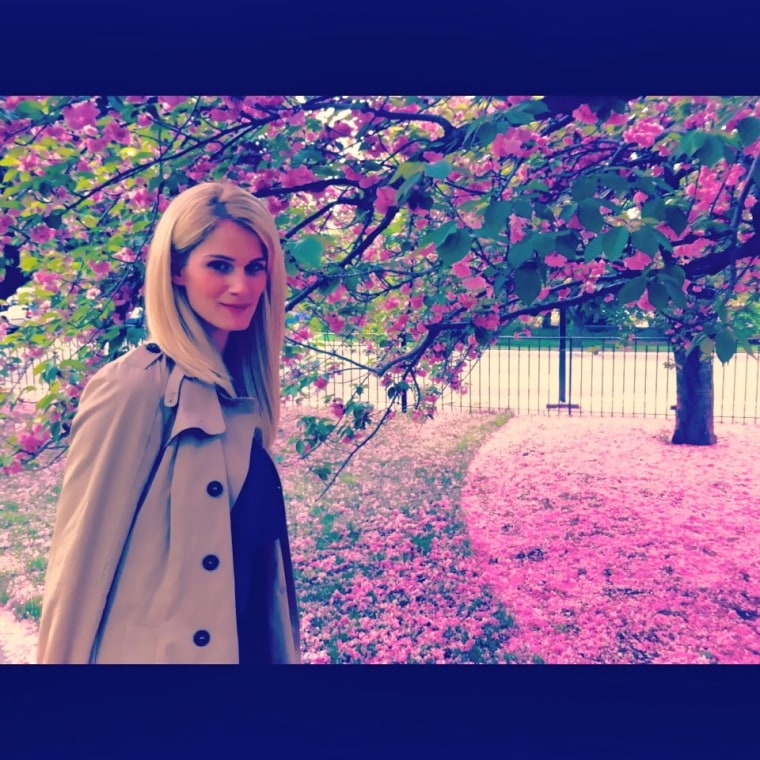 Over the last year Texter has been saving $400 a month in a fund to safeguard her future fertility. So far, she's saved $4,000 towards the $15,000 she estimates it will cost for the procedure, as well as the cost of fertility drugs and storage.
Like many young women, Texter has been so focused on her career — in her case, building her, own Manhattan-based marketing and public relations startup — that she doesn't anticipate having children for several years.
"I can't wait to be a hands-on mother, but I know that time is not now. I don't want to leave things up to chance, so I'm buying peace of mind," Texter said.
As awareness of egg freezing surges, most media attention has focused on women with hefty salaries, or those in Silicon Valley where employers like Intel, Apple and Facebook now pay for female employees to freeze their eggs.
Yet the cost is out of reach for many women in their 20s and 30s — the prime candidates for egg freezing — who can't afford the $10,000 it takes on average to stash a dozen or so eggs in the freezer.
The government collects data on how many women have frozen their eggs over the last decade, but has yet to release statistics. The procedure is increasingly accepted in the medical mainstream and some doctors report their caseloads have doubled in the last couple of years. At New York University's Langone Fertility Center, one of the largest programs in the country, reproductive endocrinologist James Grifo said doctors oversaw more than 440 cases in 2104, compared to more than 150 cases five years earlier.
Even though prices are coming down, even dropping to $5,000 in some markets — and many clinics offer package deals, such as paying $12,500 to bank 20 eggs over several cycles — egg freezing is still a hefty investment. Drugs can cost thousands of dollars and annual storage fees range from $300 to $1,000.
Those can add up if a woman freezes in her mid-30s but doesn't return to her clinic to use them until her 40s.
Also, a woman might need to undergo several rounds of egg freezing if she wants more than one child. A woman who banks 18 eggs between the ages of 35 and 37 has approximately a 70 percent chance of having one child, a 40 percent chance of having two children and a 15 percent chance of having three children, according to doctors at Shady Grove Fertility Center in D.C. They presented results of nearly 130 egg freezing cycles this week at the annual meeting of the American Society for Reproductive Medicine.
Still, as egg freezing technology improves, the procedure is cost effective, compared to in vitro fertilization, a recent study concluded.
For women attempting to conceive a baby at age 40, those who underwent IVF with eggs they had frozen at age 35 had a 62 percent chance of bringing home a baby at an average overall cost of $39,946, compared to 42 percent using their 40-year-old fresh eggs with a price tag of $55,060.
Even so, there will always be a percentage of women who come home empty-handed.
RELATED: Kim Kardashian talked about fertility struggles with TODAY
What if you can't afford it?
Some women turn to an egg freezing loan, such as one offered at recently-launched Fertility Funds, an affiliate of peer-to-peer lender Prosper that offers between $2,000 and $35,000 starting at 6.73 percent annual percentage rates.
Or patients can use financing plans at private clinics or through provider referral service EggBanxx.
Other women charge the whole fee on a credit card. (One Manhattan woman recently earned enough airline miles to pay for her and her boyfriend to take a post-freezing vacation to Seattle.)
RELATED: Can infertility point to ovarian cancer risk?
Or they put freezing on the back burner.
"Women who don't have the money just don't do it," Joann Paley Galst said, a New York City psychologist in private practice who specializes in fertility counseling. "If you can barely afford rent, you don't think of getting an elective surgery."
It doesn't help that, despite the increasing acceptance of egg freezing, many women still are ashamed they have to put their money towards rescuing their fertility instead of other symbols of adult success, such as cars or homes.
"There isn't a lot of support in our culture to blow tens of thousands of dollars on this," said Thuy Bui, psychologist at Life Design Centre in Los Angeles.
For Ashley Ledbetter, funding egg freezing meant dipping into her retirement savings and other money that had been earmarked for a wedding fund. She was in her early 30s when she gave up a well-paying sales job for an acting career in Los Angeles and soon found herself in the Santa Monica offices of fertility specialist Dr. John Jain.
"Having a baby is important to me," she said. "I can always make back the money. What I couldn't get back was the viability of my eggs."
Sarah Elizabeth Richards is a Manhattan-based journalist and the author of "Motherhood, Rescheduled: The New Frontier of Egg Freezing and the Women Who Tried It." This story was originally published in November 2015.