Why work one muscle at a time when you can work three?
These combination exercises from our "Social Star Search" mentor Massy Arias and mentee Chrysten Crockett, will target many different parts of your body — all at the same time. Which simply means you'll burn more calories while getting a faster, more effective workout. What's not to love?
Here is a detailed description and video of the workout:
Warm up
1. 10 seconds of jumping jacks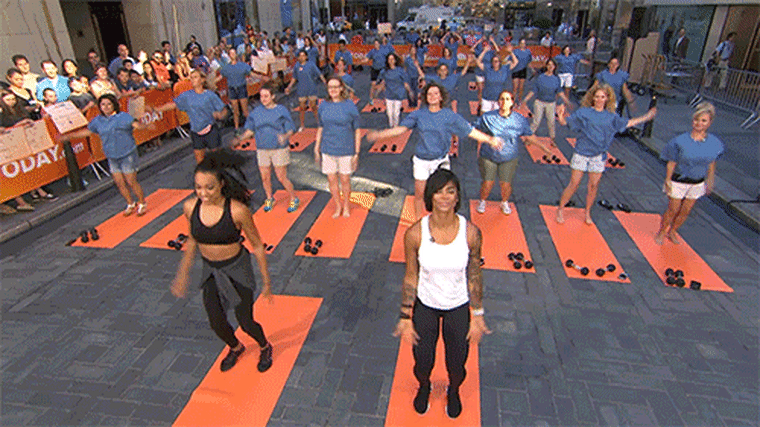 2. 10 seconds of hamstring scoop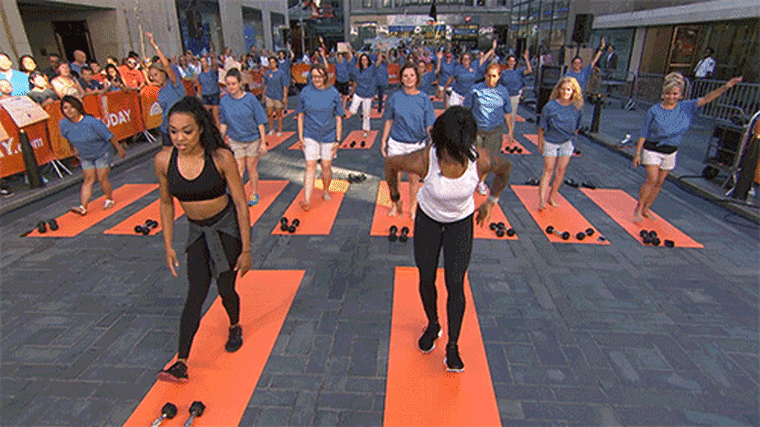 3. 10 seconds of quadricep pulls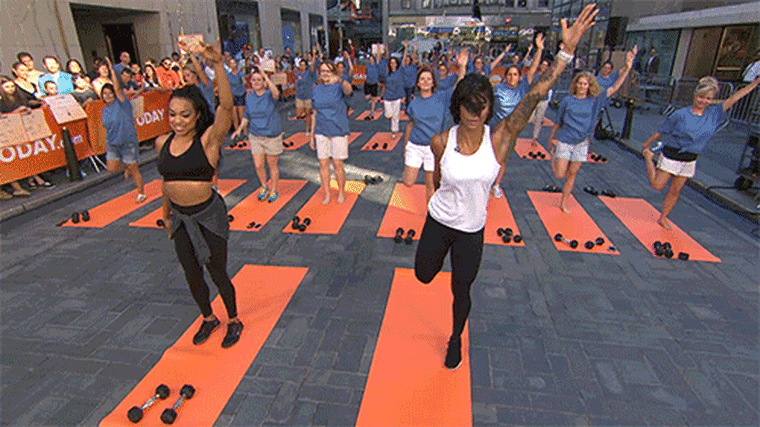 RELATED: 5 daily stretches to improve your flexibility
1. Squat, Curl, Press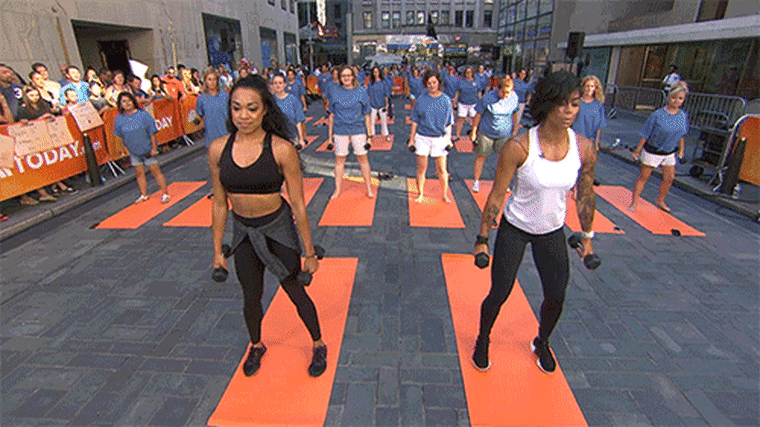 This exercise works the glutes, hamstrings and adductors. It also works your biceps and shoulders.
2. Reverse Lunge With Curl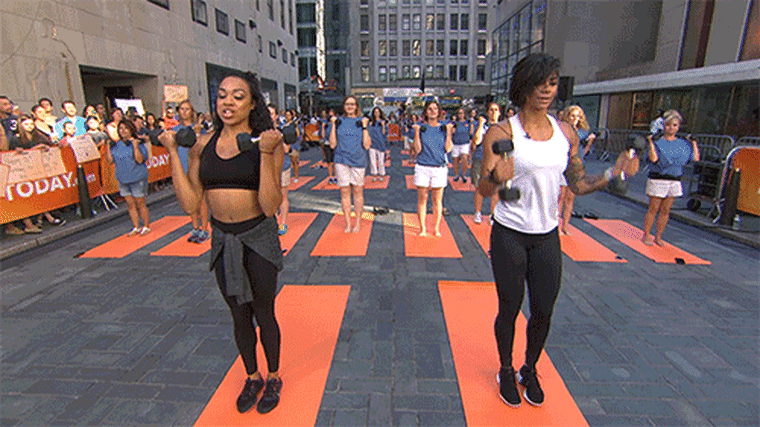 A reverse lunge is easier on the knees and it works your hamstrings, glutes and quadriceps. When you add the curl, you'll also target your biceps.
RELATED: 5 easy exercises to sculpt your legs
3. Shoulder Get Ups (Plank Up + Downs)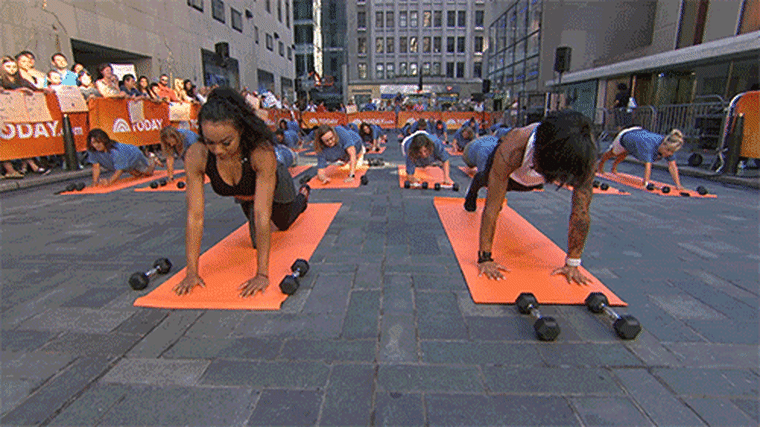 Shoulder get ups strengthen your abdominal wall while working your shoulders, chest, triceps and core.
Repeat each exercise for 10 to 15 repetitions, before quickly moving onto the next move. Complete this three exercise circuit as many times as you can with little rest in between.