TODAY lifestyle and fitness correspondent Jenna Wolfe is helping you get serious about getting in shape with this series, #NoExcusesTODAY. Sign up for her weekly newsletter here to get more workout tips and diet advice straight to your inbox.
You don't need to spend hours in the gym to get fit — if you can find 10 minutes, you can do it.
I call this the pyramid workout, and it's far and away my go-to routine because you can do it anywhere, anytime, with anyone. No equipment or large space is required. I do this in my bedroom when I don't want to go to the gym. I do it in my hotel room when I'm on the road. I do it on the beach when I'm on vacation —you get the idea.
Here's how it works: There are 10 moves. For the first move, do 100 reps. For the second moved, 90 reps. The third, 80. Then 70, 60, 50 and so on down the line, until you get to the last move, which you will do 10 reps of. As you decrease in reps, the exercises increase in difficulty, so it's built to even itself out. One pyramid should take you 10-12 minutes and burn between 100-150 calories. For more of a workout, try to do as many pyramids as you can in an hour.
Butt kickers: 100 reps (left side + right side = 1 rep)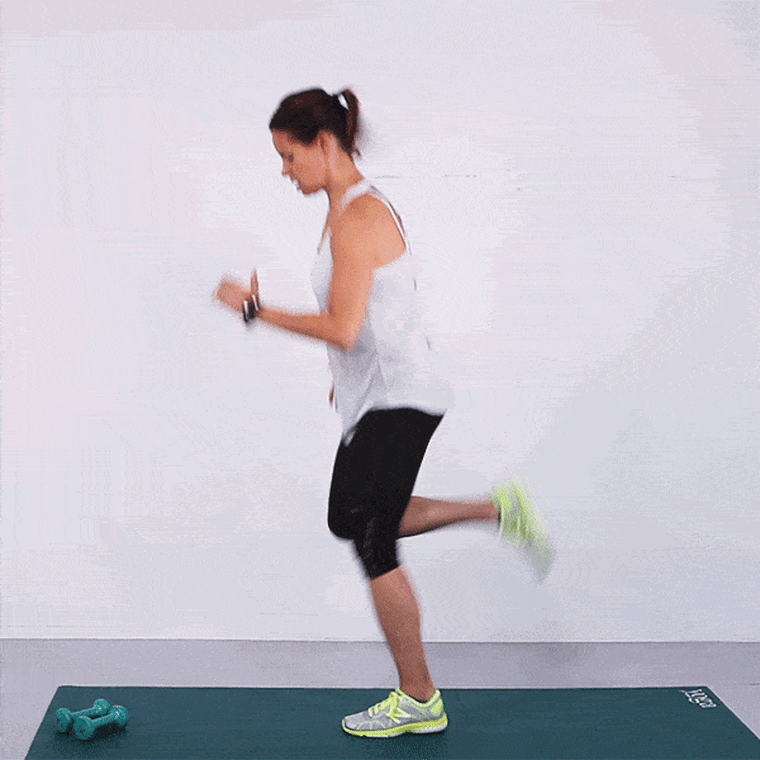 Jumping jacks: 90 reps
(Modification: For increased difficulty/burn, hold a water bottle or light weight in each hand.)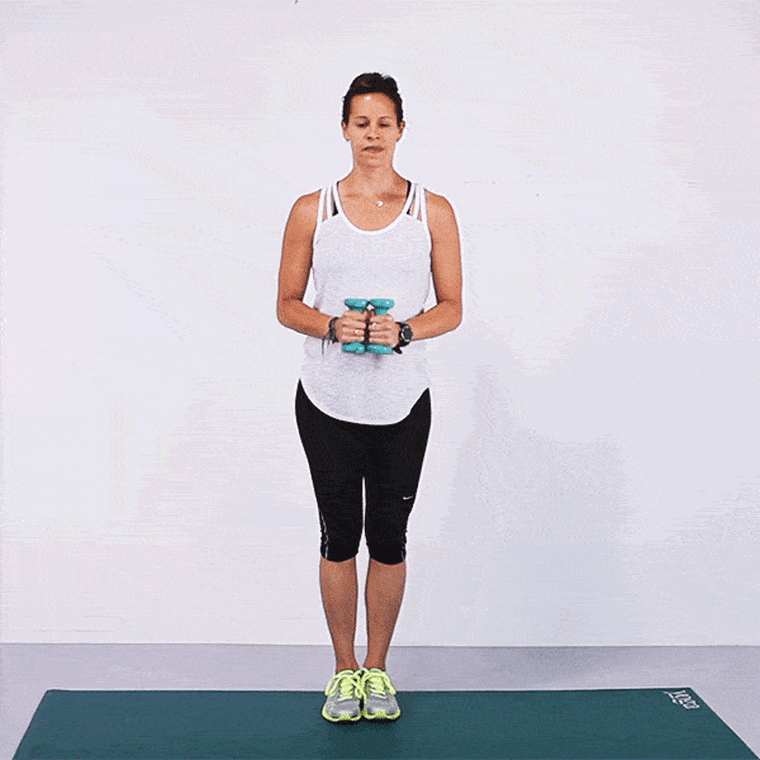 Uppercuts, sitting on the floor: 80 reps (left side + right side = 1 rep)
(Modification: To decrease difficulty, you can do these in a squat, as pictured)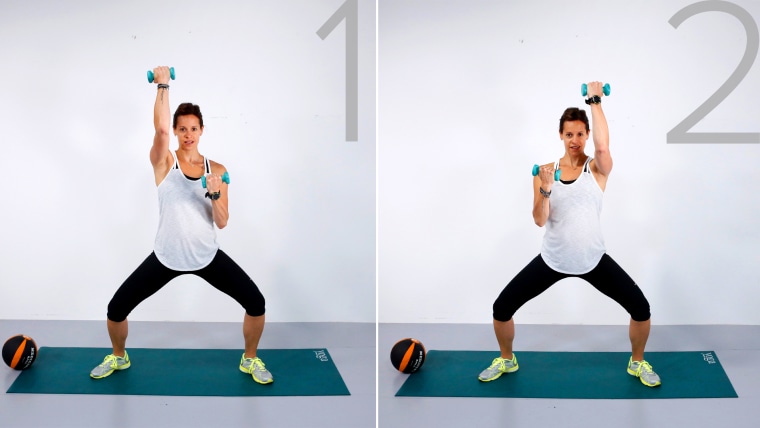 Hip raises, with both feet on the floor: 70 reps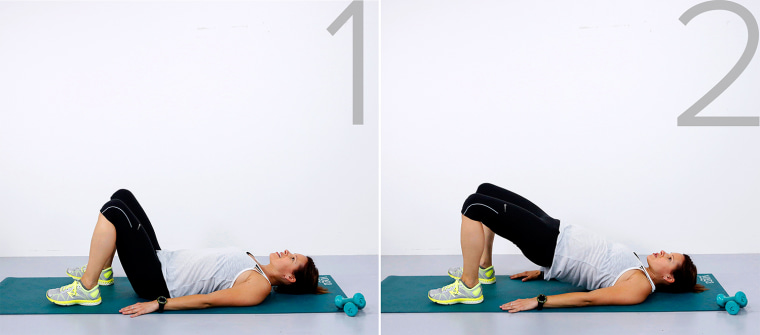 Renegade Rows: 60 reps (left side + right side = 1 rep)
(Modification: Add light weights in each hand for a harder workout)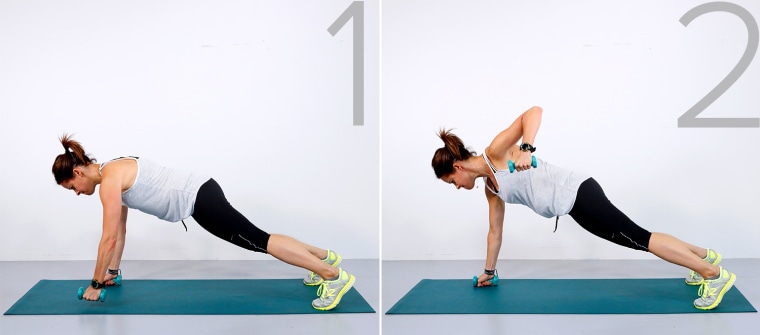 Pikes: 50 reps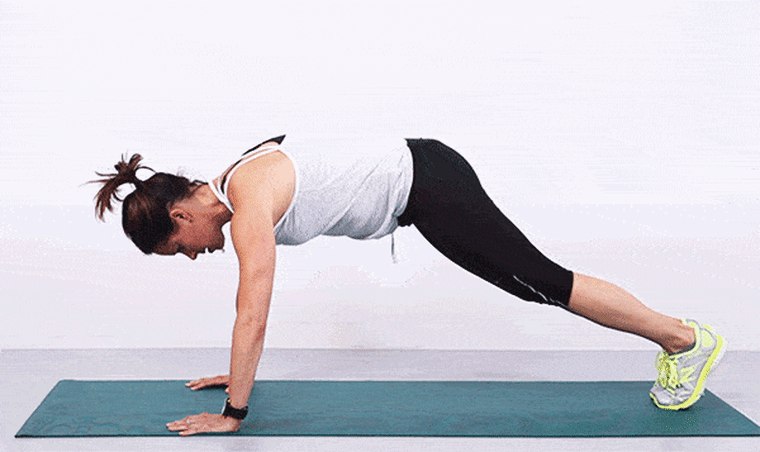 High knees: 40 reps (right side + left side = 1 rep)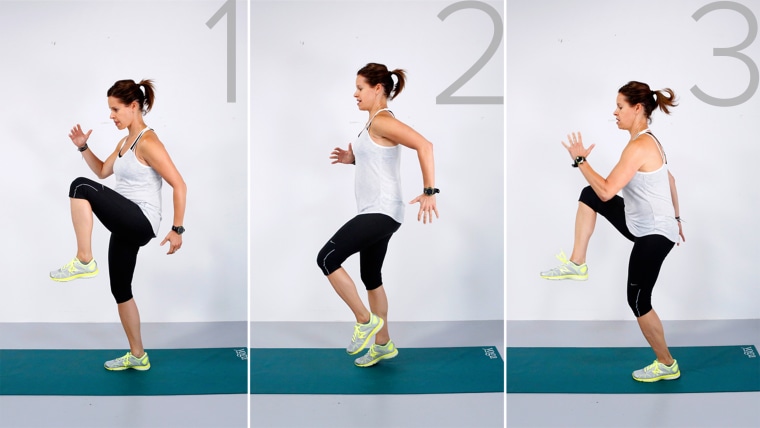 Mountain climbers — fast: 30 reps (left side + right side = 1 rep)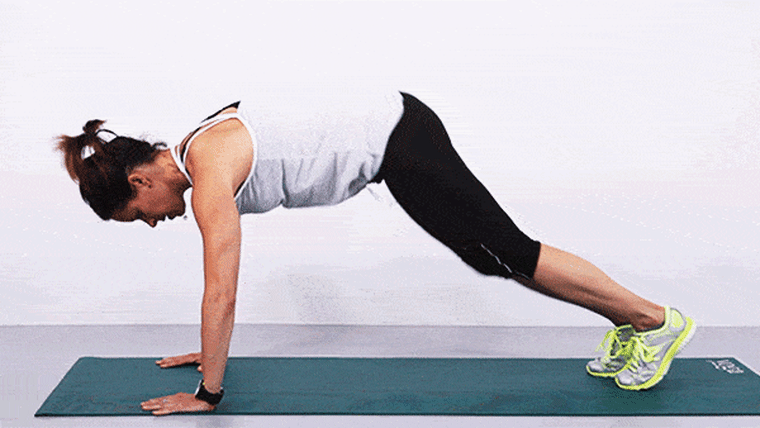 Crab touches: 20 reps (left side + right side = 1 rep)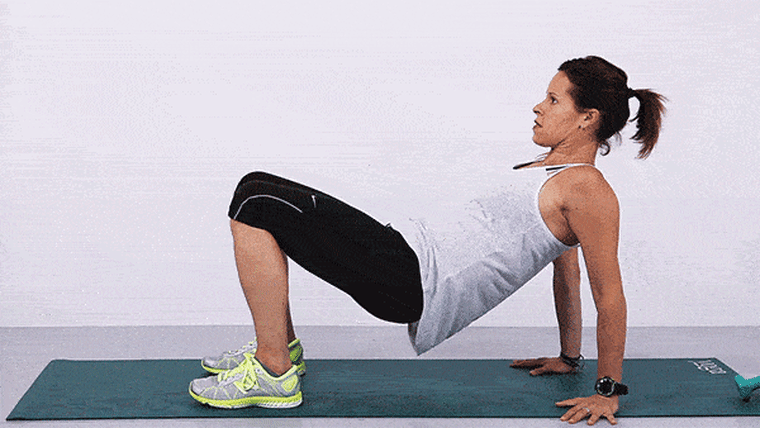 Pushup Jacks: 10 reps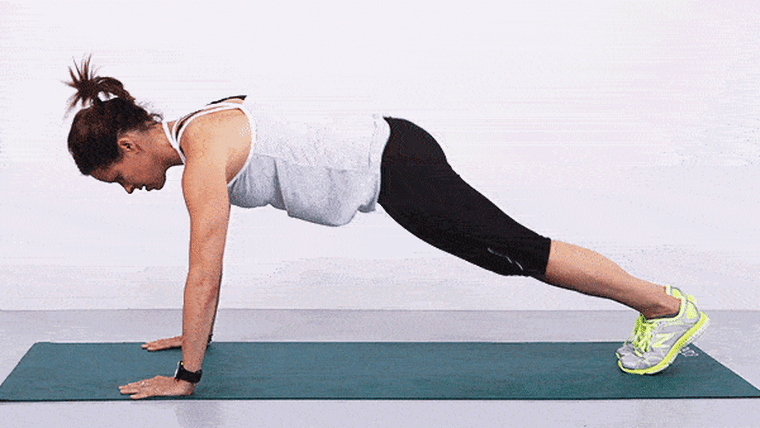 Want more? Skip the gym and try these 3 moves from Jenna for another great at-home workout.
And get Jenna's easy tips for how to cut hundreds of extra calories every day without even trying.