Update 4/27: Watch Monday's interview with Kim Kardashian here.
After years of escalating speculation surrounding his changing appearance, Bruce Jenner confirmed on Friday what he has long struggled to express: He is transitioning to life as a woman.
"Yes, for all intents and purposes I am a woman," the 1976 Olympic champion told ABC's Diane Sawyer in an emotional interview he said would be his last as the male Bruce Jenner the country has known.
Editor's note: While many transgender women wish to be identified by the pronoun "she," Jenner advised ABC that in the context of this interview he should still be referred to by the pronouns "he" and "him."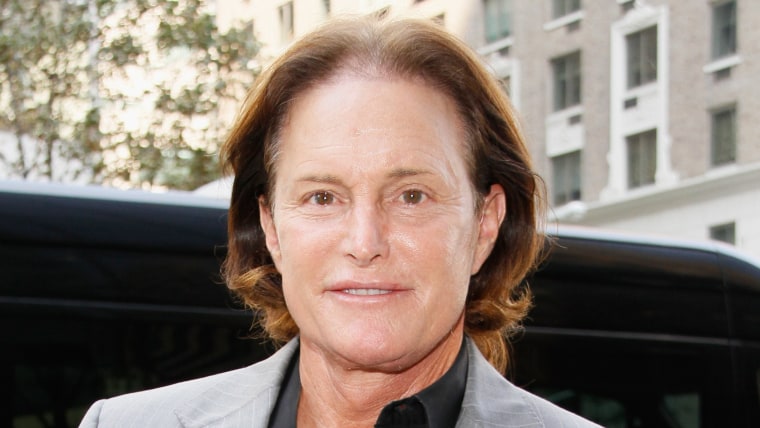 Jenner, 65, explained candidly that he has been wrestling his entire life with how to share his true identity. "I've been thinking about this day forever," he said. "And what I should do with my life. How do I tell my story? How do I tell people what I've been through?"
Over the course of the wide-ranging two-hour interview, Jenner shared that he first decided to transition to living publicly as a woman in the 1980s after the end of his first two marriages, and that he took hormones for five years before stopping treatment.
Over the years, Jenner told select family members about what he was going through in varying levels of honesty, including his sister Pam Mettler and former wives Linda Thompson and Kris Jenner. He also revealed that he once recently briefly contemplated suicide when he thought his secret had been exposed after a private doctor's appointment was revealed leaked to the public.
Noting that his confusion over his gender identity started as a child — when he wanted to wear a dress because "it just made me feel good" — he was tearful and unequivocal when asked if he now identifies as a woman.
"Yes, for all intents and purposes I am a woman," Jenner said, later taking his long hair out of a ponytail to further confirm his self-acceptance. "That female side is part of me. That's who I am."
He's explained his transition to his children by saying he feels God gave him the "soul of a female," and that while he's hidden his identity from the public for decades because he didn't want to "disappoint people," he is done hiding.
"I just can't pull the curtain any longer," he said. "Bruce lives a lie. She is not a lie. I can't do it anymore."
He has now discussed the transition openly with all of his children, who have been supportive.
"The first thing I thought was, it finally made sense," said son Brody Jenner.
Bruce Jenner, who declined to reveal the new name he will go by or what he will look like as "her," spoke about the transition less in terms of gender than in terms of soul.
"I hate the terminology 'girl stuck in a guy's body.' I'm me. I'm a person. That's who I am," he said. "I'm not stuck in anybody's body -- that's just who I am as a human being."
Jenner clarified that he still has "all the male parts" and has always been attracted to women, though he called himself "asexual" and said that any decisions regarding sex reassignment surgery would occur "down the line" and remain private.
He laughed off any suggestion that his decision to announce his transition was an elaborate publicity stunt, but said he's grateful for the platform he's been given through the Kardashian reality TV empire. "What I'm doing is going to do some good," he said of his decision to share his story. "My whole life has been getting me ready for this...I want to take advantage of it, and I want to do the right thing and be true to myself."
As he leaves behind the identity of Bruce Jenner so many have known for decades, he said it's a farewell of sorts — but that in many ways, nothing has really changed.
"I'm saying goodbye to people's perception of me and who I am," he said. "I'm not saying goodbye to me. This has always been me."