Brooke Shields, one of the most famous supermodels in the world, is getting candid about childhood stardom and her complicated relationship with her mother while promoting new documentary "Pretty Baby: Brooke Shields."
The 57-year-old model and actor stopped by TODAY on April 4 and reflected on her mother's influence over Shields' early years in Hollywood. By age 13, Shields had already gained critical acclaim after playing a child prostitute in the 1978 drama "Pretty Baby."
And around the same time, she was desperately trying to help her mother, who worked as her manager, get sober. Teri Shields died in 2012 after a long battle with alcoholism.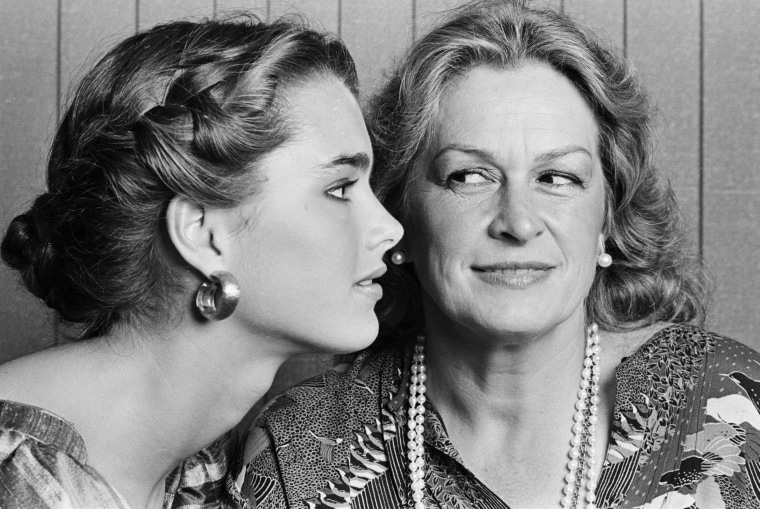 "As a daughter, I was so busy trying to keep her alive and protect her against the world," Shields said on TODAY with Hoda and Jenna.
Shields went on to describe her mother's alcoholism as "a constant source of agony. ... She was in rehab multiple times. I did my first intervention when I was 13," Shields recalled. "She said the kiss of death, which is, 'Fine, I'll go, but I'm going for you, not me.'"
Shields said she took on a great responsibility to protect her mother, which led her to become a people pleaser.
"I was always on the defensive, it was always defend your mother, protect your mother," she continued.
Teri Shields faced much scrutiny and vitriol for allowing her preteen daughter to pose nude and act in sexually suggestive scenes, which affected how her daughter thought about her.
"Even as a child, I had respectful pity for her ... like you have demons ... and she thought she was doing the right thing," said Shields, who shared that she also financially supported her single mother throughout her childhood.
The Golden Globe nominee told Hoda and Jenna she would often find herself dissociating to protect herself. "You can see it in my face," she said.
In a 2018 interview, Shields shared that her mother's drinking also may have played a role in some of the body image issues she faced.
"My mother would get drunk and say: 'Why don't you move your fat ass?' So, I've always believed I had a fat ass," she said.
She also recounted how, despite being hailed as one of the great beauties of the '80s and '90s, she was often described by those in the industry as "athletic," "not thin," or "not a runway model."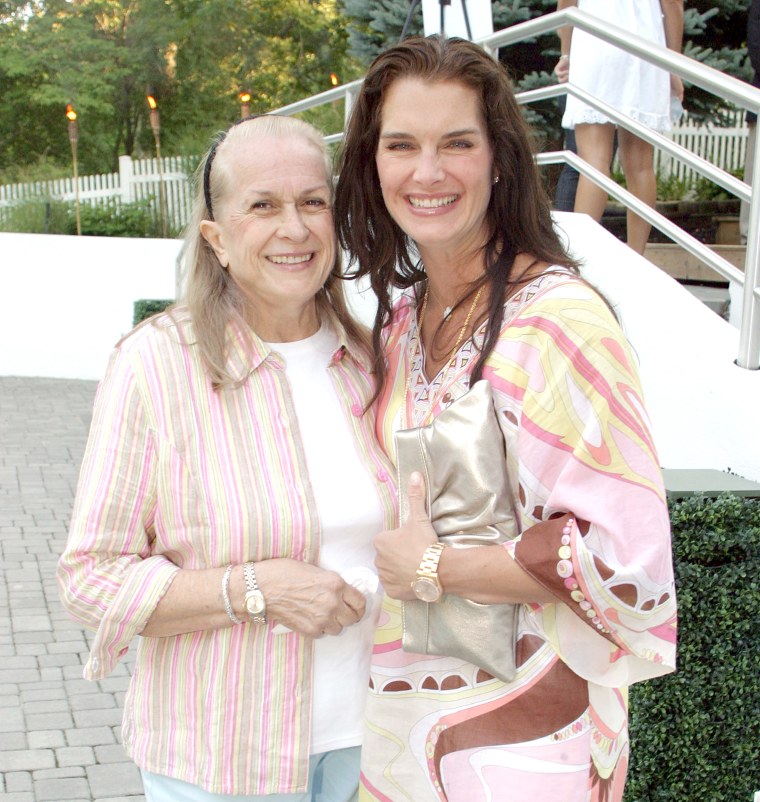 "Those messages, they seep into your consciousness," Shields said.
At a certain point, Shields avoided looking at herself in the mirror: "I just knew I wasn't going to see what other people saw and ... would be disappointed," she said, adding that finding a balance between confidence and humility took her a long time.
Today, Shields is embracing middle age, continuing to work as an actor and model and launching a new lifestyle brand. "I feel as if I'm just beginning," Shields told TODAY in a 2021 segment.
Ultimately, she credits her mother for instilling a strong work ethic. Of all the hard moments she faced, Shields said she wouldn't change or erase a thing about her life, except her mother's illness.