Brittany Maynard has gone from a deadly diagnosis to a fateful choice of a "death with dignity," all the while dreaming about a special place. 

Maynard, 29, has often mentioned a lifelong desire to visit the Grand Canyon in Arizona, hoping that terminal brain cancer would allow her failing body enough time to savor that moment. 
She got there earlier this week. But the trip exacted a heavy price to her health.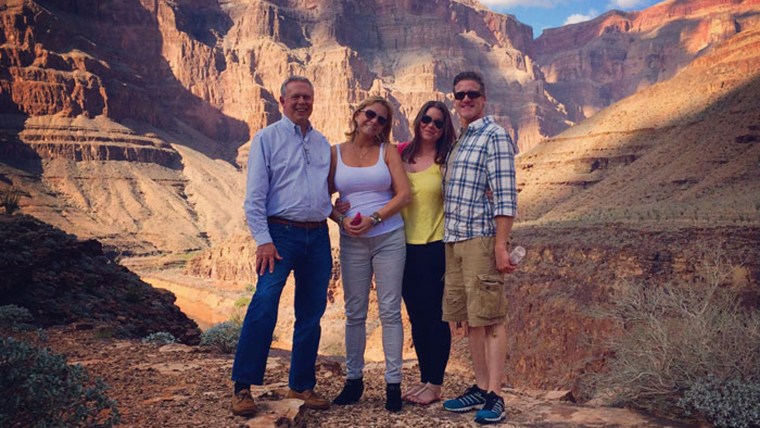 Maynard tentatively plans to end her life Nov. 1 by swallowing lethal drugs in her Oregon home. Already afflicted by seizures, she says she wants to spare herself and her family from enduring the final stages of the disease. She also has maintained that if she is feeling well that day, she may postpone that exit. 

"Thanks to the kindness of Americans around the country who came forward to make my 'bucket list' dream come true," Maynard wrote in a statement. "The Canyon was breathtakingly beautiful, and I was able to enjoy my time with the two things I love most: my family and nature."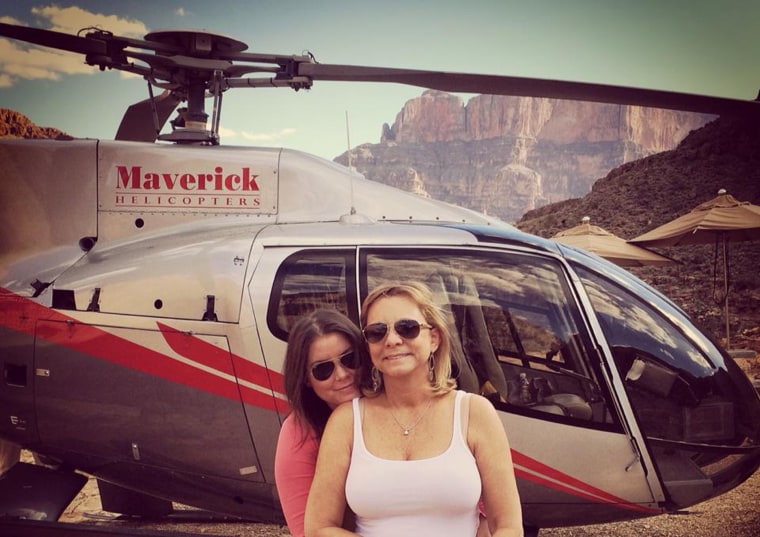 Maynard visited the canyon with her husband, Dan Diaz, her mom, Debbie Ziegler, and stepfather, Gary Holmes — all have been at her side throughout her 2014 journey from unknown cancer patient to (unintentional) cause célèbre. 

In pictures snapped at the canyon, Maynard's face glows with joy but hides the physical misery she endured to be there. 
"Sadly, it is impossible to forget my cancer ... and unfortunately the next morning I had my worst seizure thus far," Maynard wrote. "My speech was paralyzed for quite a while after I regained consciousness ...
"The seizure was a harsh reminder that my symptoms continue to worsen as the tumor runs its course. However, I find meaning and take pride that the Compassion & Choices movement is accelerating rapidly."